Intersection Management and Cybersecurity: Applications, Issues, and Scheme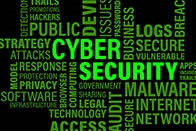 Safeguarding against cybersecurity attacks is quickly becoming a prevalent issue facing local government agencies. Recent cyber-attacks, such as the 2018 SamSam ransomware attack that affected the City of Atlanta, have demonstrated the capacity to wreak havoc on city networks by paralyzing daily operations. Concerning transportation and technology, Traffic Management Systems (TMS) are becoming more vulnerable and susceptible hacking targets as they rapidly develop to become more connected and "intelligent".
With the support from the Western Riverside Council of Governments (WRCOG), the LTC developed a briefing report to bring awareness to the potential cyber threats to the transportation system in the Inland Empire. It also provides recommendations to address the shortfalls, which included educating current local government leaders and employees on the current risks; increasing the interaction of CSUSB faculty and students to help address the issues; and developing a comprehensive planning project increasing the interest and participation of local university level students and faculty to help alleviate the burden of cybersecurity threats felt by local governments. 
To read the full Executive Summary click here:
Mobile IoT System for Green Driving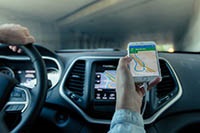 Green Driving refers to a driver's driving behavior and route selection that influence the energy consumption rate of a vehicle to reduce its environmental impact. Many studies have shown that a gradual, smooth acceleration and braking behavior leads to lower emission rates.
The overall objective of this project is not only to educate drivers about Green Driving, but also to keep them motivated and engaged. In this project, we aim to develop a mobile IoT system which features an accurate energy consumption model to track energy usage in daily trips, and a gamification design that allows users to promote their Green Driving skills through competitions.
A research paper on this project was published in IEEE VTC 2019, the full-text can be found here:
Building a Smart Campus: Parking Space Tracking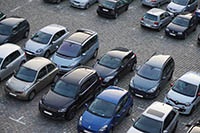 Finding a parking spot on college campus can be frustrating, not to mention it may lead to traffic congestion, class delays and accidents. While various smart parking systems have been developed to provide parking monitoring and guidance, the central problem is how to make the tradeoff between the cost, accuracy and reliability. 
At the LTC, we are building a smart parking system on campus by integrating both sensor-based and camera-based methods. In Summer 2019, we finished a pilot project that tracks the number of vehicles in one of our campus parking structures using IoT sensors and computer vision technologies. It is a reliable yet low-cost system, thanks to the maturity of IoT technology and by leveraging existing surveillance cameras installed by the University Police Department, CSUSB. In addition to counting available parking space, the system disseminates the real-time parking information to users via both web and mobile applications. Our study shows that the system can help to alleviate the frustration in finding a parking spot and reduce energy consumption by reducing circling vehicles. 
A pilot system has been deployed at the Parking Structure East. The project is supported by Information Technology Services (in particular, Academic Technologies & Innovation and Information Security & Emerging Technologies) and the Office of Student Research, CSUSB. Click below to see the Parking Space Tracking project.