Covid-19 Update
As we continue to monitor and meet established safety guidelines in response to the novel coronavirus (COVID-19) outbreak, the Leonard Transportation Center is still open and operating in a virtual format. You can reach us by phone at (909) 537-5094 or via email (see list below). We will respond as quickly as possible. Please keep a close watch for new announcements.
Dr. Kimberly Collins, Executive Director - kimberly@csusb.edu
Dr. Yunfei Hou, Associate Director - Yunfei.Hou@csusb.edu
Kathleen Ramirez, Administrative Support Coordinator - kathleen.ramirez@csusb.edu
Thank you and stay safe.
Thought Leaders
The LTC serves as a local think tank and aims to provide future generations with the ability to become innovative thinkers and thought leaders. The Center was recognized by The CSU's, The Gridlock State. Click below to read the full article. 
Inland Empire Regional Indicators Dashboard
Access the Leonard Transportation Center's Inland Empire Regional Indicators Dashboard on Tableau Public!
Intersection Management and Cybersecurity
Forty-four percent of local governments experience daily cyberattacks. The actual rate is much higher as less than 60.1% count how often they are attacked. Incidents range from mischievous attacks to the interruption of daily activities.  Today, cybersecurity threats to ITS systems may be single acts or a combination of discrete steps threaded together, immediate and ongoing or evasive-by-design software attacks, intentional or unintentional physical manipulation/exploitation of hardware, and internal or external attacks by bad actors.
LTC Student Research Challenge
Inland Empire Transportation Research Challenge. The LTC has selected its first group of regional students from CSUSB, CalPoly, and UCR to find innovative solutions to the issues surrounding the I.E. transportation systems. This gives students the opportunity to gain applied research and critical thinking skills in student-led multidisciplinary teams. To learn more about their research click the link below. 
Regional Mobility Dialogue Series
Be sure to check out the Proceedings from our previous Regional Mobility Dialogue Series. Join us for our next discussion and have the opportunity to interact with Transportation Experts from a variety of industries.
The LTC Interactive Regional Mobility Dialogue Series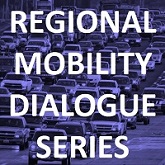 The Leonard Transportation Center is hosting a series of six educational and interactive dialogue meetings to bring together community leaders in a discussion of how to best address the region's mobility needs. These interactive discussions will be hosted in the Inland Empire as breakfast dialogues at the Hilton Garden Inn, San Bernardino.
Your voice is important! Please join fellow community leaders as we discuss these important topics.
Participation for the Inland Empire Series will be limited to the first 50 people who register for each seminar. Click here to Register now: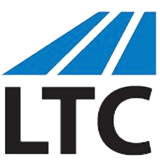 Transportation plays a major role in the Inland Empire of Southern California, and the William and Barbara Leonard Transportation Center is the voice for an integrated and sustainable transportation system in our region. The Inland Empire is an inland port region expected to grow exponentially in the logistics and transportation sector. The region, with informed decisions, can use this growth to develop a strong economic base. Our focal points include transportation management, the impacts of technology on transportation and logistics, and transnational studies. Research influences our education initiatives and community outreach efforts, which in turn substantiate policy produced by the LTC. The Center seeks solutions to assist residents, businesses, government and nonprofit agencies, and international partners work together on improving sustainability and life in the Inland Empire.
Workforce Development and the Transportation Leadership, Planning, and Performance Institute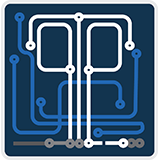 In 2016, the Leonard Transportation Center (LTC) at California State University, San Bernardino (CSUSB) received funding from the UTC program to assist with professional development opportunities for Caltrans planners. As part of this project, the LTC worked with the Department of Urban and Regional Planning at CalPoly Pomona to increase information and access to the AICP certification for Caltrans employees.
Additionally, LTC developed a fully online institute on Transportation Leadership, Planning, and Performance (TLPPI).
In June 2017, we are beta testing this program.  If you are interested, please register below.  If you are interested in taking the full certification, we will hold the first class in September 2017.  Please contact Kimberly Collins, PhD at kimberly@csusb.edu for more information.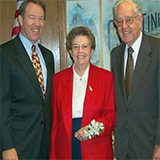 The Leonard name comes from William E. and Barbara Leonard, San Bernardino residents, business owners, and philanthropists. William "Bill" E. Leonard served on several organization boards and on the California Transportation Commission. To this day their accomplishments still benefit the Inland Empire, and the Leonard Transportation Center continues their commitment to education and transportation issues. In 2006, CSUSB named the new federally funded university transportation center in honor of the Leonard family. The William and Barbara Leonard Transportation Center considers how the larger aspects of globalization impact the local needs of the Inland Empire. Since the Inland Empire acts as an inland port, this Center balances transnational and local policy studies and solutions to improve life and commerce in the Inland Empire.
William E. Leonard History Archives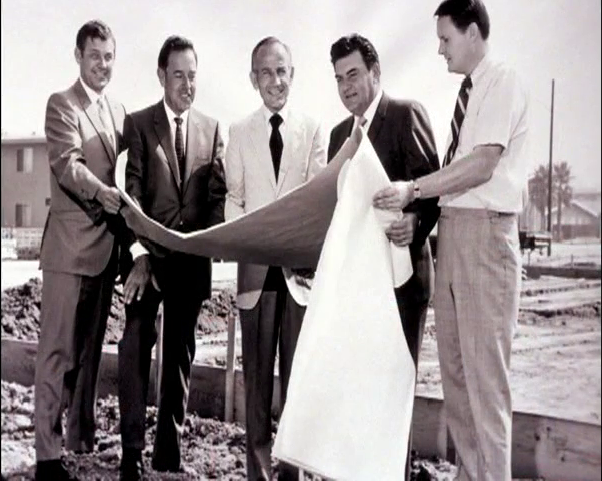 Over the years, Mr. Leonard's civic leadership has included chairing the California Highway Commission (1973-77) and the California Transportation Commission (CTC, 1985-93). He had a strong presecence in the National Orange Show, serving as its president in 1966. He was also a member of the State Athletic Commission and the University of California at Riverside Foundation.

In addition to being a member of the State Athletic Commission , he chaired the San Bernardino Valley College Foundation Board and served as a trustee of the St. Bernardine's Hospital Foundation. He was an active member in the community and took part in a number of other local boards and charities.

Mr. Leonard had a multitude of accomplishments and his legacy lives on through the Leonard Transportation Center. To learn more about his life's work, click the link below to access his historical documents.