Our Educational Programming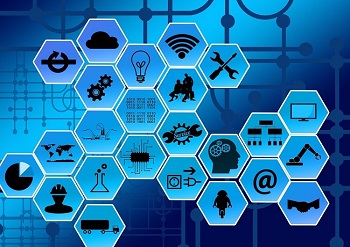 Pathway to Logistics
The LTC is working with the Department of Information Decision Sciences and GearUp at CSUSB, and regional stakeholders on the Pathway to Logistics. This program, which is set at Cajon High School in San Bernardino, is working to convene the stakeholders; create synergy between current activities; and most importantly, develop opportunities for regional students and industry. The primary goal is to increase the number of local middle and high school students seeking a post-secondary education in logistics and transportation field.
A secondary goal is to open the doors of CSUSB to the community and further regional partnerships. The overall vision for the Pathway to Logistics is to develop a flexible logistics program to support industry, local students, and build the economy, creating greater livability in the region. Thus, it would allow the region to prosper economically as well as allowing residents a better quality of life through social mobility.  Click here to learn more about the Pathway to Logistics Program. 
Degree Completion Program
This region is in need of a bachelor completion program. The bachelor completion program would allow students a way to have a general management degree in combination with a technical focus. By enabling students this path, they can achieve social mobility.
Transportation Leadership, Planning and Performance Institute (TLPPI)
The Transportation Leadership, Planning and Performance Institute has completed its fifth and final cohort in fall 2020. A total of 30 participants have completed the program since its inception.
The TLPPI was a course at CSUSB that provided a comprehensive overview of transportation planning, performance, and leadership. The course consisted of 26 modules and a capstone project. An array of topics were covered that were highly beneficial to individuals interested in learning about the future of transportation planning and technology such as strategic planning and leadership. The purpose of the TLPPI was to provide vital skills and applied information to entry-level/mid-level transportation planners working in California. Skills that were acquired can be applicable beyond transportation, and professionals learned about how they can improve leadership skills, work with performance indicators, and updated their knowledge in transportation planning.
We are currently working on the next iteration of the TLPPI program.
Transportation Talks
Based on our Regional Mobility Dialogues, the Transportation Talks are an extension to the series itself. The LTC Staff have adapted the talks into video presentations that are now accessible through LTC website. These Transportation Talks are a treasure trove of rich information and serve as a voice of industry and public sector leaders. As such, they are resource for instruction in the classroom, and provide awareness in the community and insights from the industry.
The talks are divided into four main categories:
Transportation Planning and Workforce
Transportation Finances
Transportation and Innovation
Cyber Security and Surface Transportation
Click here to view the Transportation Talks.
LTC Outstanding Student Awards
The Outstanding Student Award recognizes undergraduate and graduate students for their outstanding efforts in academia, research and leadership in line with the mission of the Leonard Transportation Center (LTC). This award is part of the LTC's continuing efforts to recognize and encourage excellence in creative and outreach activities by students at the California State University, San Bernardino. Click here to learn more about the LTC's Outstanding Students. 
AICP Exam Assistance for Caltrans Employees
The Leonard Transportation Center and the Department of Urban and Regional Planning at CalPoly Pomona collaborated together to provide AICP exam materials and preparation assistance to Caltrans employees. A web portal was created to provide information and study content and study materials were purchased for each District's library.  If you are a Caltrans' employee and would like more information, please contact the staff of the LTC at ltc@csusb.edu.