Autonomous and Connected Vehicles - Will They Make Things Better or Worse? 
The Issue 
Urbanization and rising incomes have been driving rapid motorization mostly in major cities across the United States, if no action is taken, the cars associated with this growth literally threaten to choke tomorrow's cities, bringing with them a host of negative consequences that would seriously undermine the overall benefits of urbanization and quality of life. Automation is one of the suggested ideas to solve this problem. One of the main potential advantages of automation is safer driving.  A safer autonomous system could allow for different and significantly lighter vehicles that would need less energy to ride. A fleet of easily available automated vehicles could also make ride-sharing more attractive, and potentially reduce levels of auto ownership. However, digital innovation does not automatically guarantee that the future of mobility will indeed be more sustainable. If we don't get it right, these disruptions could also exacerbate existing urban transport problems. It is not clear how autonomous vehicles will perform in a mixed environment – computer and human. Jaywalking pedestrians or less-than-perfect manual drivers would cause autonomous cars to stop. Moreover, by making driving virtually effortless, automated vehicles may also encourage longer trips and an exodus to the suburbs, translating into more and more urban sprawl. Combined with the ease of shared mobility, these factors can increase congestion and make public transport less viable.
New Event Location
The July 31 Dialogue Seires will be hosted at the Loma Linda San Manuel Gateway College. San Manuel Gateway College is located off of W. Mills Street off the 215 Freeway at 250 S. G. Street, San Bernardino CA, 92450. 
Click here for directions to the Loma Linda San Manuel Gateway College: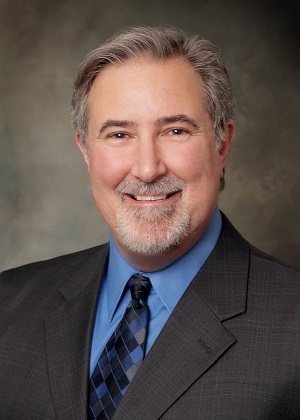 Jim Barbaresso, Senior Vice President and Practice Leader, Intelligent Transportation Systems, HNTB Fellow
Jim Barbaresso has more than 39 years of experience in transportation planning, transportation operations, and ITS in both the public and private sectors. He leads the HNTB ITS Practice and provides subject matter expertise on highway, transit, aviation and tolling projects across the United States, including some of the nation's most challenging emerging mobility programs like Smart Columbus and the Tampa Connected Vehicle Pilot. He is an advisor for many state DOTs and cities on smart city solutions and automated vehicle planning. Jim also is involved in the development of 2 of the USDOT automated vehicle proving ground initiatives.
Jim has also written numerous white papers and articles on public agency considerations regarding new mobility solutions in our age of connectivity and automation, and has given a TED talk on the impacts of connected automation.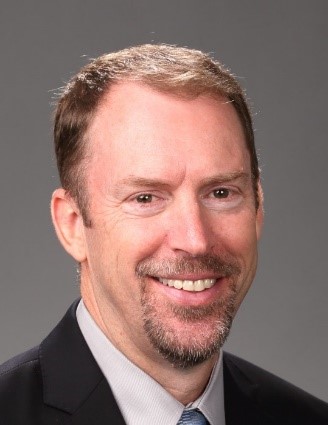 Brian R. Simi, Office Chief, Office of Technology, Innovation & Deployment at Caltrans HQ Division of Traffic Operations
Brian Simi has 30 years of experience with the California Department of Transportation (Caltrans).  Brian has been recently assigned as the Office Chief for the Office of Technology, Innovation and Deployment in the Division of Traffic Operations at Caltrans HQ.  His office is responsible for accelerating the deployment of innovative solutions for a multitude of transportation challenges.  This includes leading effort to develop a statewide strategic plan for Connected and Automated Vehicles (CAV) and to begin rolling out guidance and policies for use by their regional districts and their partners.  His office is also intent on bridging the department's research efforts and looking for more efficient and effective ways of meeting Caltrans Goals through Intelligent Transportation System (ITS) solutions.

Previously Brian was the Transportation Systems Performance Manager at HQ Traffic Operations where he helped provide technical guidance to the districts on various ITS solutions and co-produced the ITS Implementation Guide.  Some of the efforts involved support of the Integrated Corridor Management (ICM) project in San Gabriel Valley along I-210 that is currently on-going.

Prior to that, he worked for over 20 years at Caltrans District 3 (Sacramento Metro Region) Traffic Operations as the Electrical Systems Branch Chief where he provided the strategic direction for the planning and design of the District 3 ITS infrastructure.  His unit was also responsible for providing the construction oversight and commissioning of ITS elements and network to ensure proper integration with the Regional Transportation Management Center (RTMC) operations.

Brian has been active in many ITS related committees and working groups.  Among them -  
National Transportation Communications for ITS Protocol (NTCIP) Joint Committee, member
NTCIP Ramp Metering Working Group, Chair
Committee on Transportation System Operations (CTSO) - ITS Working Group Co-chair
Connected Vehicle Pooled Fund Study, member
 
Brian is a registered Electrical Engineer in California and has a Bachelor of Science degree in Electrical/Electronic Engineering from the California State University at Chico.