Dialogue 3: Deciphering Last Mile Delivery: How Does It Work?
The Issue
E-commerce has become an important part of commercial trade in the first quarter of the 21st century. Businesses and consumers rely upon an efficient and effective system to receive purchased goods.  Last mile delivery or getting the packages to the final destination is the most complex part in the movement of goods. From this complexity, we see businesses and governments working to improve the impacts and costs to last mile delivery.  Join us as we talk to regional experts and leaders as they decipher the inner workings of the last mile from a holistic point of view – meeting the needs of business, government, and the consumer.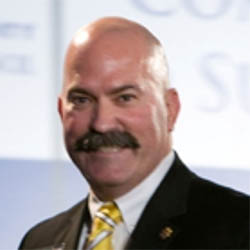 Bruce D.D. Mac RAE is the Vice President of US Government Affairs for the West Region of UPS.  His area encompasses the States of California, Hawaii, Nevada, Utah and Arizona.  Bruce deals with local, state, and federal issues effecting UPS. UPS being the world's largest package delivery and supply chain services company.
Bruce began his UPS career in 1978 as an un-loader in the Anaheim package facility. In 1983 he became a full-time driver and Teamster Union Shop Steward.  Bruce entered management in 1987 where he was promoted to Preload Supervisor.  Bruce has risen through many positions, acquiring skills in Operations, Industrial Engineering, Hazardous Materials, Customer Relations, Community / Public Relations, Security Investigator and currently as Vice President of US Government Affairs.
In addition to his regional responsibilities, Bruce plays an active role in and beyond his community.  Bruce is serving on the boards of such organizations as: The Los Angeles Sheriffs Youth Foundation (Chairman) Chairman of Board of Trustees of the Battleship USS Iowa, CSULB Athletic Board, LBCC Board of Governors, the CTA (California Trucking Association), (Past President) of the Orange County Sheriffs Advisory Council, Hawaii Transportation Association, Nevada Trucking Association, Past Chairman of the Arizona Trucking Association, Emeritus on TAT- Trucker Against Trafficking and the California Natural Gas Vehicle Coalition to name a few.  Bruce holds strong to his responsibilities at home, in the community and at work; understanding that each of these are critical for everyone to achieve their own goals.  
Bruce grew up and attended school in Long Beach and is also a second-generation Long Beach native. His son's Nick is a graduate of CSULB and is the associate head coach for the 2-time back-to-back NCAA Championship men's volleyball team at LB State and Jake is a graduate of LB State with a degree in occupational therapy and obtained his California real-estate license and loves it. His daughters Meghan, a journalism graduate at SLO, is currently working at St Joseph elementary school and Timarie who devotes her time with assisted living and dementia patients in Rancho Santa Margarita, all are enjoying their passions in life.  They all reside in Long Beach. Bruce is recently married to his strong and beautiful wife Barbie and is also a new Grandpa with granddaughter Reese Harper and grandson Nyles Nicholas MacRae.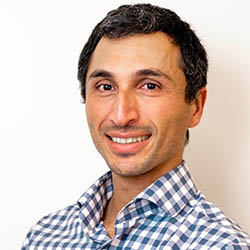 Salim Youssefzadeh is CEO and co-founder of WattEV and has a mission to speed up the transition of US trucking transport into zero emission faster than anyone could expect. WattEV uses a combination of business and technology innovation to create infrastructure and data driven workflow that provides truckers and fleet operators the lowest total cost of ownership. Youssefzadeh graduated from UCLA in 2011 with a BS in Electrical Engineering with emphasis on Computer Science and a BS in Applied Mathematics and graduated Cal Poly San Luis Obispo in 2014 with a MS in Electrical Engineering and an MBA.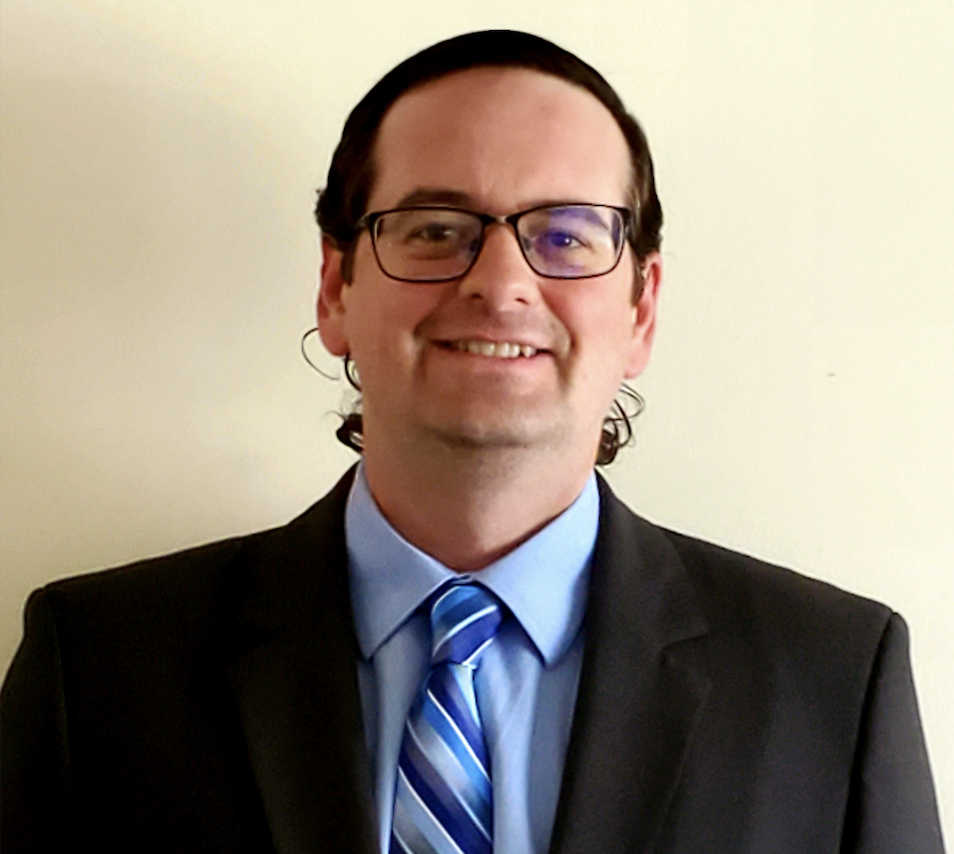 Scott Strelecki is the Programmer Manager II for the Southern California Association of Governments (SCAG) Goods Movement Business Unit. Mr. Strelecki has worked at SCAG since late March 2018. Prior to joining SCAG, Mr. Strelecki worked at the San Diego Association of Governments (SANDAG), beginning his transportation planning career in May 2008. His core focus over the previous 10 years has been on regional goods movement and transportation finance.
Recent project work has included in-depth review and analysis of commodity flows throughout southern California, integrated passenger and freight rail analysis, and analysis and research on last-mile freight delivery, e-commerce, and parcel and package delivery supply chains. Prior to working in the public sector, Mr. Strelecki held positions at law and investment firms from 2000 to 2006. Mr. Strelecki received a Bachelor's of Arts in Political Science and Master of City Planning from California State University, Long Beach (2001) and San Diego State University (2008) respectively.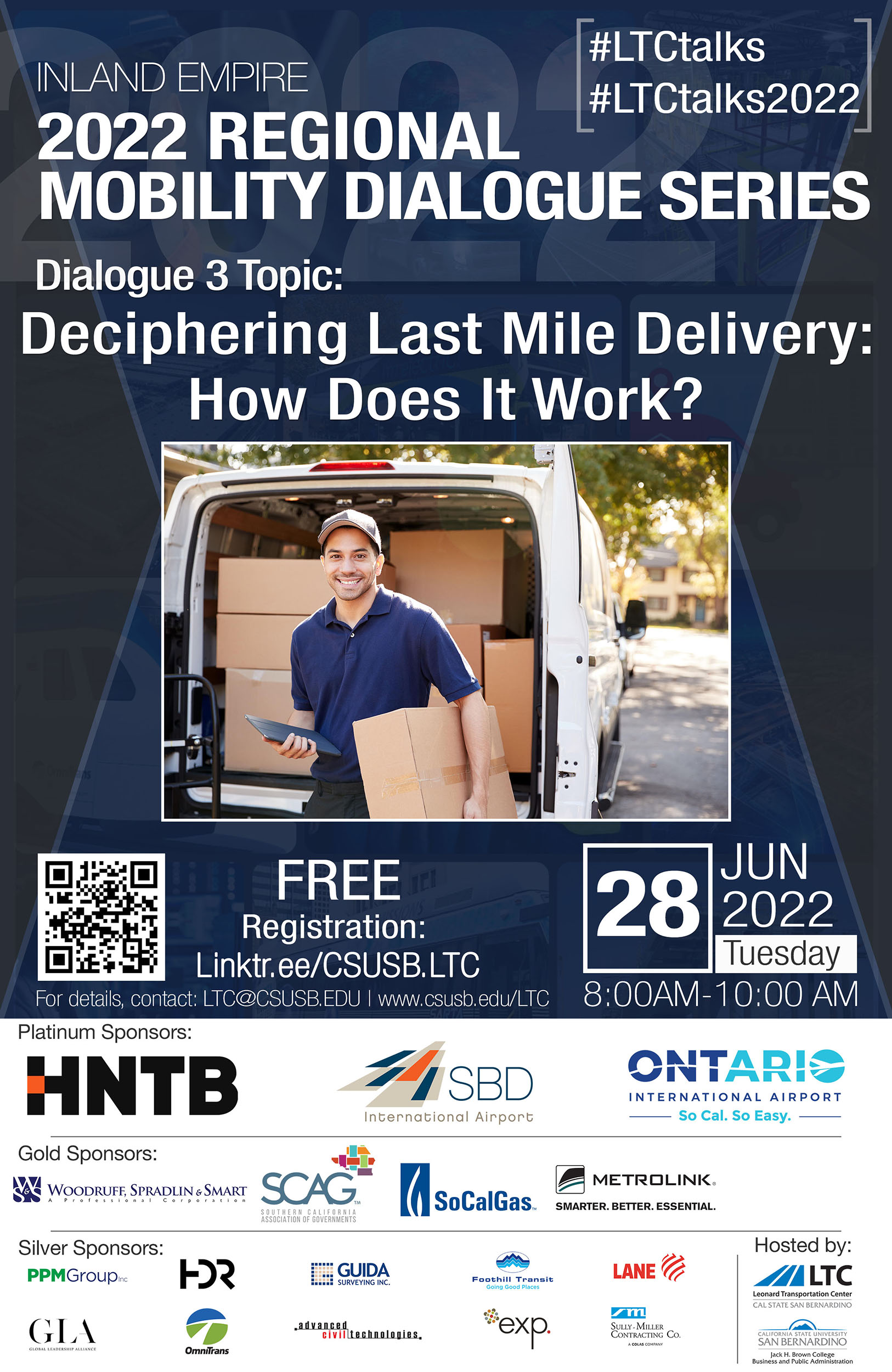 Dialogue 3: Deciphering Last Mile Delivery: How Does It Work?