Telecommuting During the Pandemic: Lasting Impacts on Transportation Sector?
The Issue 
The coronavirus pandemic and its economic repercussions hit at a time that is already unstable for the transportation industry, and the need to shift back-office employees to remote work only added to the strain on public transit, fleets and third-party logistics providers.
The pandemic prompted an urgency to be more efficient. Transportation businesses increasingly are using digital systems to automate repetitive processes and free up employees for other work. What do the changes mean for businesses and the real estate market and what does it mean for the transportation sector? During this Dialogue, our experts will address some of the changes they see coming and discuss what we can do to mitigate these changes.
Event Proceedings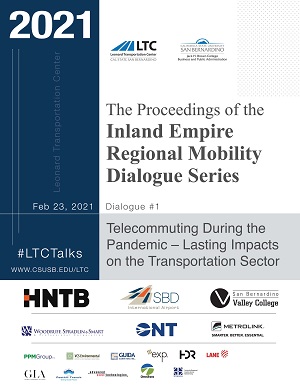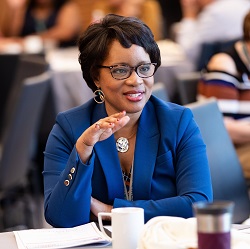 Stephanie Wiggins was named chief executive officer of Metrolink by a unanimous vote of the board of directors in December 2018. Wiggins assumed leadership in January 2019 and leads the 287-employee strong commuter railroad with a budget of $793 million.
A human-centered leader, Wiggins directs an agency that operates a commuter rail network on seven lines across a six-county, 538 route-mile system. Wiggins has held high-level positions at three of the five-member agencies that comprise Metrolink and is well-known as customer -focused who pursues fearless solutions from a regional perspective. Wiggins earned a Master of Business Administration from the USC Marshall School of Business in 2007. She received her Bachelor of Arts degree in Business Administration from Whittier College in 1992.
Wiggins is the founding president of the Inland Empire Chapter of Women's Transportation Seminar (WTS). She is the recipient of many awards including the League of Railway Women's 2020 Woman of the Year Award and the Conference of Minority Transportation Officials 2018 Women Who Move the Nation Award. In support of her community, she is a Member of the Whittier College Board of Trustees, and serves on the Boards of the Los Angeles Chapter of Friends of the Children, the LA Division of the American Heart Association, the American Public Transportation Foundation, the Los Angeles Speech & Language Therapy Center, and an Advisory Board Member for the UCLA Lewis Center.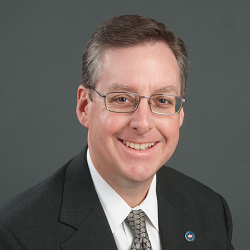 Stephen Finnegan leads public affairs, public policy, media communications, community programs, and traffic safety efforts for the Automobile Club of Southern California (AAA). He advocates for motorist and business issues, including improved traffic safety and mobility, effective and efficient use of transportation resources, adequate infrastructure for economic growth, and a healthy business environment.
Mr. Finnegan has experience in transportation, finance, business, and advocacy. His career includes work as a financial analyst with Bank of America, leadership positions in planning and operations with the Los Angeles County Metropolitan Transportation Authority (Metro), and serving as a management consultant to public agencies and non-profit organizations.
Mr. Finnegan received a Master of Arts degree in urban planning from the University of California at Los Angeles and a Bachelor of Arts from Claremont McKenna College.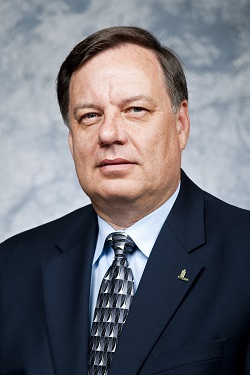 Dr. Steven Polzin, Ph.D., recently completed his appointment as the Senior Advisor for Research and Technology in the Office of the Assistant Secretary for Research and Technology at the US Department of Transportation. Before his appointment at US DOT in June 2019, he served as Director of Mobility Policy Research at the Center for Urban Transportation Research at the University of South Florida.  Prior positions included working for transit agencies in Chicago, Cleveland, and Dallas.  His professional interests include transportation policy, travel behavior and travel demand, transportation system performance, travel data analysis, transportation decision-making, and public transportation. 
Dr Polzin authored COVID-19's Effects on The Future of Transportation which can be accessed here: Polzin_COVID_19_Future_of_Transportation.pdf
Dr. Polzin is a Civil Engineering with a BSCE from the University of Wisconsin-Madison, and Master's and Ph.D. degrees from Northwestern University.