Achieving Equity and Social Justice in Transportation 
Accessible, affordable transportation is vital to everyone. Too often competing interests result in transportation policies that unintentionally leave low-income Americans without a viable means of transportation. Why is equity and social justice important and how do we define it in the transportation sector? What are the steps we need to take in order to achieve a more equitable transportation system?
For this Dialogue, our experts will discuss how we define equity in the transportation sector and then look at how policy design plays an important role. In order to achieve an equitable transportation system, we need to think of strategies that couples transit investments, affordable housing creation, and tax incentives, which requires collaboration among transit advocates and planners with housing experts, and municipal and metropolitan planning agencies. Addressing transportation equity in all aspects is not easy, but it is undoubtedly important to achieving the goal of sustainable mobility and the improved quality of life.
*Attention - All events will be held virtually online until further notice.
Event Proceedings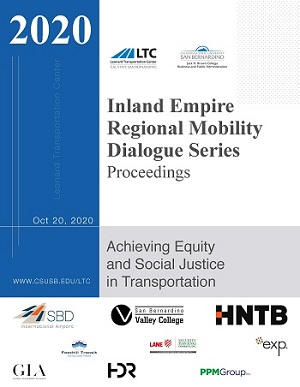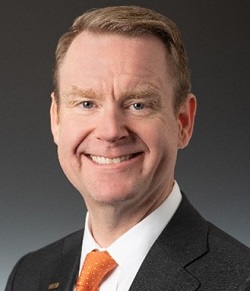 Matthew Click, AICP is HNTB's National Congestion Pricing Practice Leader, a role in which he is an advisor on planning, financing and implementing congestion priced programs. Matt's areas of expertise include policy, planning, social equity, transportation funding, facilitation, and communications and marketing Mr. Click has worked with both the public and private sectors, including public tolling authorities, private concessionaires, state departments of transportation, metropolitan planning organizations, regional transportation authorities and the federal government. He understands the policy, implementation and operational aspects of pricing strategies, having helped plan and create some of the nation's most innovative user financed transportation projects across the U.S.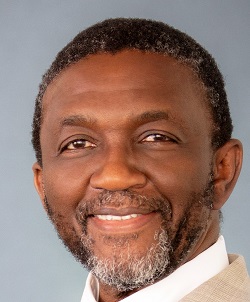 Kome Ajise is the new executive director of the Southern California Association of Governments. He has three decades of experience in regional planning and transportation, most recently as the Director of Planning at SCAG. Prior to working at SCAG, Kome was the Chief Deputy Director at the California Department of Transportation (Caltrans), where he was responsible for internal operations, overseeing more than 18,000 employees and a budget in excess of $1.1 billion. Previously, he was Caltrans' Deputy Director of Planning and Modal Programs and oversaw the Aeronautics, Mass Transportation, Rail, Transportation Planning, Local Assistance, and Research Innovation and System Information Divisions. Kome has a Bachelor of Science degree in Geography and Regional Planning from the University of Benin, Nigeria and a Master of City and Regional Planning degree from California State University, Fresno.
Christian Lua is currently a proud CPP Bronco in his final year at Cal Poly Pomona as an urban and regional planning undergraduate and is the first in his family to attend a university. Born and raised in the Inland Empire, Christian has seen how the Inland Empire is growing and developing rapidly. With his other interests related to his current major like architecture, environmental studies, and policy, he hopes to bring his interests and utilize his planning background to the LTC research with his team. In the planning field, he has experience as an intern in public health planning with Riverside County's Riverside University Health System (RUHS). He is currently an intern with the City of Anaheim working on projects with the departments of Community and Economic Development and Planning, and currently is the University Liaison with the American Planning Association – Inland Empire Section (IES-APA). In his free time, he enjoys hiking, going to the beach, playing soccer, and spending time with his friends and family.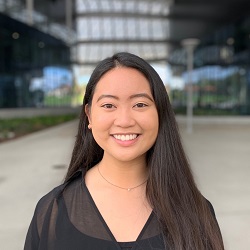 Nicole Aquino is a fourth-year civil engineering student at Cal Poly Pomona interested in the transportation and traffic engineering industries. She is an active member of her campus community, serving as Cal Poly Pomona's ASCE Vice President Internal and ITE Membership Chair. Nicole is also a Civil Engineering Intern at WSP USA where she works on rail projects, and she is looking forward to working as a Student Research Assistant at CSUSB's Leonard Transportation Center and learning more about the transportation industry!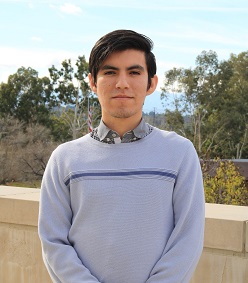 Oscar Corona is a recent graduate from UCR with a bachelor's in philosophy. He was formerly an intern at the Office of Sustainability at UCR and a Carbon Neutrality Initiative Fellow where he focused on the subject of transportation. His favorite hobbies include playing music, board games and cruising around on his skateboard. As a resident of the IE he is excited to work on this research with the potential to help the transportation network of the area.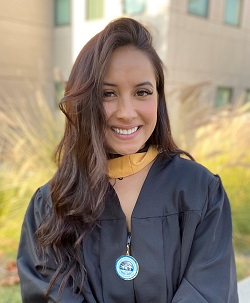 Vanessa Gonzalez  holds a Bachelor's  in Political Science and International Affairs from University of California, Riverside, as well as an Master's in Social Science and Globalization from California State University, San Bernardino. For most of her academic career she has focused on the politics that drive international relations. However, she has recently shifted that focus towards applying her analytical skills towards micro-level issues that affect the local politics and communities. As a future educator and resident of the Inland Empire, Vanessa recognizes the importance of establishing equitable and sustainable transportation solutions for all in the region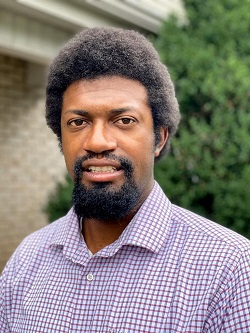 Marven Norman is an Inland Empire native and has spent many years traveling around the region by bike, bus, car, foot, and train. He has been more closely involved in bicycle and pedestrian advocacy for many years and takes an avid interest in sustainable transportation and urban design. As a graduate of the CSUSB MPA program, he is focused on good and effective government and brings a wealth of perspectives and viewpoints to the team in the search for answers to the issues which face our growing region.