Drone Development in the Transportation Sector
The Issue
Drones are rapidly growing in popularity. They are still in the infancy stage in terms of mass adoption and usage, but drones have already broken through fixed traditional barriers in industries which otherwise seemed impervious by similar technological innovations. Over the past few years, drones have become central to the functions of numerous businesses and governmental organizations and have managed to break through areas where certain industries were either stagnant or underdeveloped. Increasing work efficiency and productivity, decreasing workload and production costs, improving accuracy, refining service and customer relations, and resolving security issues on a vast scale are a few of the top uses drones offer industries globally.
Furthermore, drone technologies are advancing quickly as another mode in the transportation sector.  The uses include surveying and data collection, as tools for construction projects, and there are plans for air taxis and deliveries in the future.  There are a number of obvious security challenges that come with drone usage and new regulatory frameworks need to be established to maintain safety.  This Dialogue will provide the perspective from industry, the federal government, and the local community on the development of drone technologies for use in the Inland Empire.      
February Proceedings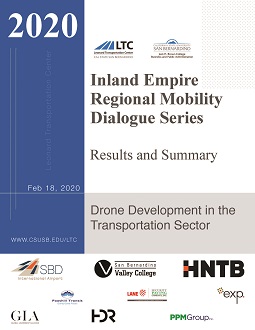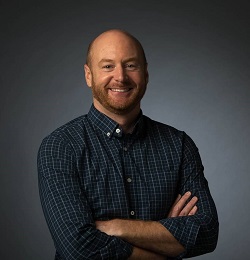 Dan Dalton, Executive Vice President, Strategic Partnerships Airspace Systems 
Dan Dalton is the Executive Vice President for Strategic Partnerships at Airspace Systems, Inc. Prior to joining Airspace, Dan was the Director of the U.S. Department of Energy (DOE) Office of Nuclear Threat Science within the DOE Office of Counterterrorism and Counterproliferation. Prior to that Dan worked in the DOE Office of Intelligence and Counterintelligence, the DOE Office of Emergency Operations, served as a DOE technical liaison to the State Department's Office of Weapons of Mass Destruction Terrorism, and was a project engineer at General Atomics Aeronautical Systems Inc., maker of the Predator unmanned aircraft system. Dan is a commercially-rated land and seaplane pilot, as well as a commercially-rated unmanned aircraft pilot (i.e., FAA Part 107) and instructor.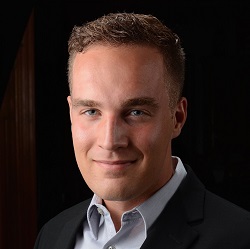 Grant Hosticka, Solutions Engineer, DJI
As a solutions engineer at DJI, the world's leader in small unmanned aerial systems, Grant helps enterprise users successfully deploy drones. One of the first to graduate with a degree in the quickly growing field of Unmanned Systems, Grant built on his educational experience through running his own drone service company, working in the utility field completing inspections of critical infrastructure, and building software using deep learning and artificial intelligence to automate the review of inspection photos taken by drone.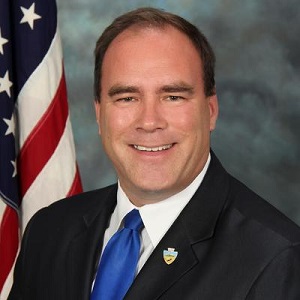 Curt Hagman, Fourth District Supervisor, San Bernardino County 
Curt Hagman was elected to serve San Bernardino County's Fourth District in November of 2014 and was named Chairman of the Board of Supervisors in January 2019. The Fourth District includes the cities of Chino, Chino Hills, Montclair, Ontario, and the southern portion of Upland.
Supervisor Hagman has an extensive resume of public service prior to his election to the San Bernardino County Board of Supervisors including serving in Chino Hills as Parks & Recreation Commissioner, member of City Council, Mayor, and six years in the California Legislature.
Supervisor Hagman earned a Bachelor of Arts Degree in Psychology at UCLA. His children are continuing the Bruin tradition: Jonathan is currently attending a Public Policy Master's program at UCLA and is a 2nd Lieutenant in the Army National Guard; Elizabeth is a freshman at UCLA and is in the Army ROTC.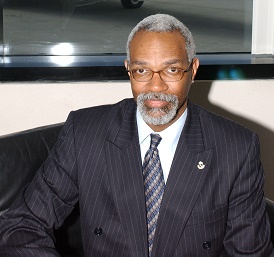 Paul M. Foster, Ph.D., Program Manager, FAASTeam
Dr. Foster has been involved in higher education for over 35 years. He is presently assigned duties as the FAA Safety Team Program Manager and the OJT Program Manager. Additionally, he teaches for Embry-Riddle Aeronautical University as an adjunct professor.
His educational background includes the following qualifications:
Ed.D. in Education (Pepperdine University)
Ed.S. in General Education Administration (Troy State University Montgomery)
MAS in Aviation Management/Safety (Embry-Riddle Aeronautical University)
MA in Management (Webster University)
His background in the aviation industry includes:
Superintendent of Aviation/Aerospace Science Programs
Director of Maintenance
Maintenance Supervisor
Master Instructor (Aircraft Maintenance)
Aviation Maintenance Technician (A&P-IA)
His accomplishments include:
Contributing Author: Ethical Issues in Aviation (edited by Dr. Elizabeth Hoppe, 2011)
Consulting Editor: International Journal of Applied Aviation Studies, Summer 2010 (Volume 10, Number 1 2010)
Doctoral Dissertation: Recruiting Women and Minorities into Aviation Maintenance (2003)
Ed.S. Thesis: The Transferability of the Community College of the Air Force Occupational Instructor Certification (1995)
Special Project: Developed and assisted in the implementation of the Evaluation Standards for Military Aviation Maintenance Technicians seeking their FAA Mechanic Certificate with the Airframe and/or Powerplant rating.