Transportation Entrepreneurs – Looking Towards the Future
The transportation sector, as with many industry sectors today, is quickly advancing with new technologies, government regulations, and market forces. These advancements are creating new opportunities for entrepreneurs and in the workforce. In the Inland Empire we need to advance programming and opportunities for entrepreneurs and prepare the workforce to respond to these changes. The possibilities stretch from the retail sector and its relationship to transportation to the possibilities of an all-electric fleet in the future
What does entrepreneurship look like for the transportation sector and how will it change the landscape moving forward? For this Dialogue, our experts will discuss their place as entrepreneurs in the transportation industry and their ideas for the future.
*Attention - All events will be held virtually online until further notice. 
Event Proceedings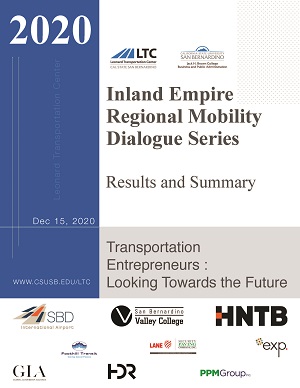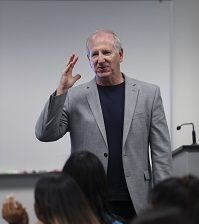 Dr. Mike Stull is a Professor of Entrepreneurship, Director of the School of Entrepreneurship, and Director of the Inland Empire Center for Entrepreneurship (IECE) in the Jack H. Brown College of Business and Public Administration at California State University, San Bernardino (CSUSB). 
With more than 30 years as an entrepreneur in for-profit, non-profit, and public sector environments that includes technology manufacturing, management consulting and regional economic development, Mike describes himself as the "living example" that entrepreneurship is a process that can be applied in any setting and he truly "thinks like an owner." As someone who likes to challenge his students in and out of the classroom, Mike is viewed as an innovative and demanding teacher that brings the reality of entrepreneurship into the classroom. As one of his students noted "the class projects that Mike assigns, such as having to start and run a business, touch on every aspect of what it takes to be an entrepreneur. It truly is learning applied to the reality of entrepreneurship." Due to this "hands-on" and entrepreneurial approach, Mike has been recognized with several teaching awards in the Jack H. Brown College and was a finalist for the California State University system's highest honor for faculty, the Wang Family Excellence Award.
Directing the university's entrepreneurship program and Inland Empire Center for Entrepreneurship (IECE), Mike is responsible for program & curriculum management and development, teaching entrepreneurship courses, and overseeing numerous entrepreneurial initiatives.  He has raised over $36 million in grants, contracts and sponsorship and achieved national acclaim, including ranking as the #4 graduate entrepreneurship program in the U.S. from The Princeton Review & Entrepreneur Magazine, receiving the prestigious National Excellence in Entrepreneurship Education Award in 2010 from the United States Association for Small Business and Entrepreneurship (USASBE) and selected as one of the top 35 entrepreneurship programs globally in 2017 by AACSB International. 
Beyond his role at CSUSB. Mike has served a guest business columnist for the Southern California News Group and is active as board member for several for-profit and nonprofit organizations in Southern California. From 2005 to 2009, he taught in the doctoral program at Case Western Reserve University and served as a quantitative methods advisor for students in the dissertation phase.
In addition to his academic recognitions, Mike has received numerous awards throughout his business career, including Ernst & Young (EY) Entrepreneur of the Year; Management Leader of the Year from the University of California, Riverside; and Small Business Advocate of the Year from the County of San Bernardino.
Mike holds a doctorate in management from Case Western Reserve University and an MBA/BA in Business Administration from California State University, San Bernardino. At Case Western, he served as a Fellow in the Mandel Center for Nonprofit Organizations.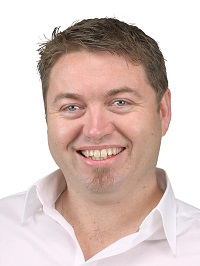 Daniel Brown is the Manager of the LN Academy, the training and qualifications department of Lucas-Nülle GmbH from Cologne, Germany.
Daniel is originally from Australia with a passion for sustainability and the environment and has a background in the seemingly unrelated fields of automotive training and large scale revegetation. He has been based in Germany for the last 10 years and has been responsible for automotive product development and worldwide teacher training.  
Daniel is part of a team at Lucas-Nülle that has developed training equipment field to help ensure the next generation of automotive technicians are ready for the switch to EV's, by imparting the required skills and knowledge in safe and effective ways. LN EV training simulators have been implemented at SkillsUSA and various international WorldSkills events as the only solution to test students safely on high voltage systems. California, as a World leader in electric vehicles, is one of our largest markets for electric vehicle training equipment.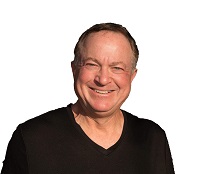 Phil Silver leads Amazon Web Services' (AWS) state and local government transportation vertical, including activities with airports, seaports, transit agencies, tolling authorities, traffic departments, parking, DOTs, MPOs, and COGs.
Over the past twenty years Phil held sales and strategy leadership roles in global systems integration firms who are specialists in payments, traffic management, tolling, parking, IoT, and advanced analytics. Phil served in the U.S. Navy, capping a 25-year active duty and reserve career with command of two expeditionary warfare units that deployed overseas in support of our Naval Forces, retiring as a Captain.
Phil earned a Masters in Executive Leadership from University of San Diego, an MBA from Fordham University, and Bachelor degrees in Chemistry and History from the University of Florida.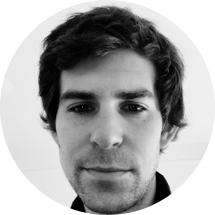 Zachary Browne is the founder of Token Transit, the mobile app for riders to purchase transit fares. Prior to founding Token Transit, he worked at Google on their fraud and risk prevention team, and as an economic consultant in New York. Zack's true passions involve working to create livable cities and great public places and he believes public transportation is integral for making this happen. He has never owned a car and aims to keep it that way.