The Issue - Integrating Smart City Concepts into Local Transportation Infrastructure 
Technology is making it easier for everyone and everything to become connected. Cities have begun to harness the power of technology through the creation of "Smart Cities" projects. In the realm of transportation, smart cities projects are created with the idea of taking on the challenges of improving mobility and reducing traffic congestion. 
This upcoming dialogue will particularly look at the ways the Inland Empire cities can adopt Smart City concepts in order to address these challenges. The panel of experts will provide an in-depth look at the general concept of Smart City initiatives, as well as provide a look into different initiatives undertaken by municipalities and businesses.
Results and Summary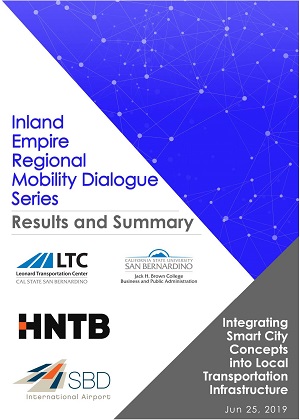 Location 
This event will be held at the Hilton Garden Inn, San Bernardino, 1755 S Waterman Ave, San Bernardino, CA 92408. Breakfast will be served at 7:30 AM and our guest speakers will begin at 8:00 AM.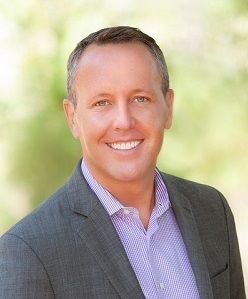 Jason is President and CEO of Cleantech San Diego, a nonprofit member organization that positions the greater San Diego region as a global leader in the cleantech economy. Cleantech San Diego's membership includes more than 100 local businesses, universities, governments, and nonprofits committed to advancing sustainable solutions for the benefit of the economy and the environment.  

As President and CEO, Jason manages the overall organization and leads several initiatives critical to the mission of the organization, including Smart Cities San Diego, advocacy efforts, and economic development programs. Before joining Cleantech San Diego in 2010, Jason was Vice President of Business Development for the San Diego Regional Economic Development Corporation (EDC). Prior to joining EDC in 2006, Jason lived in Austin, Texas, where he worked in the State Capitol as Legislative Director for Texas State Senator Frank Madla.  

Jason holds a degree in Corporate Communications from the University of Texas in Austin and is a 2008 graduate of LEAD San Diego. 
In 2014, Jason was named one of SD METRO's "40 Under 40." He is a member of the City of San Diego's Sustainable Energy Advisory Board, the County of San Diego's Comprehensive Renewable Energy Plan Technical Advisory Committee, and the San Diego County Regional Airport Authority Advisory Board. Jason is also a board member of Equality California, the nation's largest statewide lesbian, gay, bisexual, and transgender civil rights organization.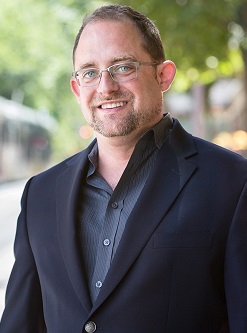 Adrian Pearmine is the National Director for Smart Cities and Connected Vehicles for DKS Associates. He holds a B.Sc. in Civil Engineering focused on Transportation from University of Washington.  For over 20 years, he has specialized in consulting on transportation technology and smart mobility.
 
Adrian wrote the Chapter on Connected Vehicles for Internet of Things and Data Analytics Handbook.  He helped coordinate the City of Portland's response to the USDOT Smart Cities Challenge and is co-chair of the Smart Cities Lab coordinated by the Technology Association of Oregon, which manages the local efforts in the Global Cities Team Challenge.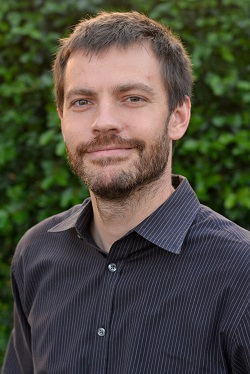 Kjeld Lindsted is the Product Manager for NoTraffic where he works with cities to solve the wicked hard problems in smart traffic technology. Before joining NoTraffic, Kjeld founded the smart city program for the City of Redlands where he launched an industry-first public-private partnership to develop AI traffic signals at scale.

Kjeld's role is to continually evaluate what a digitally native traffic management platform should look like and how to evolve the industry from its roots in mechanical timing devices and analog controllers. Kjeld's approach to innovation is to always ask "what would it look like if we built it today."