The Issue
With the highly congested roads in major cities, many companies today are focusing on Hyperloop, and electric or hybrid-electric designs with vertical takeoff and landing capabilities such as flying cars or passenger drones. Hyperloop is a proposed system of transport that would see pods or containers travel at high speeds through a tube that has been pumped into a near-vacuum. The flying cars are designed to accommodate around two to five passengers or the equivalent cargo weight; be highly energy efficient, with reduced or zero emissions; and be substantially quieter than a traditional helicopter. There are various challenges to consider with respect to regulations, certifications, infrastructure, travel costs, air traffic management, safety, and psychological barriers. This dialogue will address the real possibilities and challenges of technological advances in society.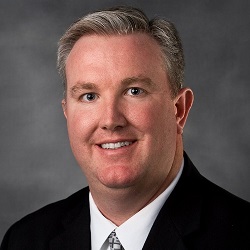 Jason Pack, Principal, Fehr & Peers
Jason Pack is a principal with Fehr & Peers and oversees their Orange County and Inland Empire offices.  Through his 19 years with the firm, he has worked in multiple markets across California, Nevada, and Arizona.  He specializes in in a variety of transportation topics focused to better inform his clients, including expertise in travel demand forecasting, traffic operations, transit ridership forecasting, parking, and complete streets implementation.  He routinely teaches professional courses for these topics through the UC Berkeley Technology Transfer program (for complete streets planning, design, and implementation), the ASCE National Webinar Series (for signal coordination and roundabout feasibility assessment and design), and for Metro (for Metro's complete streets program).  He has also provided numerous presentations to professional organizations including the American Planning Association (topics including active transportation and the future of mobility), WRCOG (on the topic of the future of transportation and big data assessment), the Urban Land Institute and SCAG (on the topic of parking), and ITE and ASCE (on the topic of roundabouts).  Jason has a degree in Civil Engineering from the University of California, Davis and is a registered Traffic Engineer in the State of California.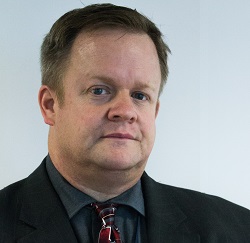 David Embrey Pickeral, JD, Strategic Advisor to Mobility Innovation and Smart Cities
David Pickeral is committed to facilitating the deployment of information and communications technology (ICT) to make transportation more effective, efficient, sustainable and safe within and between all modes from the local to the global level.   He has 30 years' operational, policy and management experience involving both government and commercial enterprises as well as public-private partnerships (PPP) across the United States, North America and internationally.
David is currently an entrepreneur, board member and  strategic advisor related to Mobility Innovation and Smart Cities working with multiple startups, VC / PE investment clients and government agencies worldwide related to mobility-as-a-service (MaaS), on-demand transportation (ODT), microtransit, connected & autonomous vehicles (CAV), electric vehicles (EV) and smart parking in the context of  big data, analytics, cloud, and the internet of things (IoT).  Advisory engagements include but are not limited to technology selection, strategy, governance, alliances, PPP / JV formation.   David also sustains longstanding industry roles including the US National Academies of Science Engineering & Medicine—Transportation Research Board and multiple academic affiliations including the Massachusetts Institute of Technology.  He publishes regularly in conventional industry media such as Thinking Highways, Move Forward, TU Automotive and is active in social media through LinkedIn blog posts and articles.
From April 2010 until June 2015 David had been IBM's Smarter Transportation Leader working with clients and partners around the world in developing and deploying next generation transportation Systems Before joining IBM, David was an executive at Booz Allen Hamilton where he co-founded the firm's Intelligent Transportation Systems (ITS) practice in September 2000.  Prior to that he was a practicing attorney, and before that started his professional career as a US Naval Officer.  He holds a Doctor of Law (JD) degree from George Mason University and a Bachelor of Arts (BA) degree from the University of Virginia.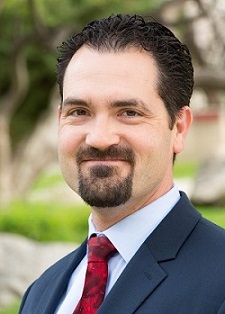 Matthew Burris, Deputy City Manager, City of Rancho Cucamonga
Matt has over 17 years of experience working local government as a consultant, as a Planning Commissioner for the City of Jurupa Valley, and now as the Deputy City Manager over Community and Economic Development for the City of Rancho Cucamonga. He is a Certified Planner as well as a LEED Accredited Professional.  Mr. Burris specializes in the preparation of General Plans, Climate Action Plans, neighborhood plans, and the implementation of community-scale health and sustainability principles that holistically consider and address the complex interrelationships of land use patterns and transportation systems. Both Matt in his professional capacity, and many of the projects he has been instrumental in, have won local, state, and national awards. In addition to his work as a planner, he regularly teaches planning courses for both UC Berkeley and UC Riverside. He holds a Bachelor of Science in Environmental Studies from UC Santa Barbara, as well as a Master of Science in City and Regional Planning and a Master of Science in Engineering from Cal Poly San Luis Obispo.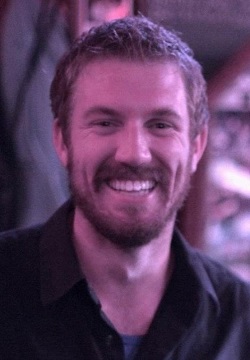 Thomas Allen, Sales and Marketing Executive, Phoenix Motorcars
Thomas Allen is a Sales and Marketing Executive who works with Phoenix Motorcars to help commercial fleets, municipalities and private companies take advantage of the remunerative incentives and grant funding opportunities that are available, as well as educating customers on the operational savings and environmental benefits of switching to fully electric, zero-emission vehicles. Thomas has worked at Phoenix Motorcars since 2016 and prior to that, has had extensive training and experience in electrical distribution, electrical systems and also worked as a lighting technician and cameraman in the film industry.
Thomas is a native and lifetime resident of Southern California, was raised in the Inland Empire and attended the University of California, Santa Barbara for his undergraduate work, holding a B.A. in Philosophy and English Literature. In his spare time, Thomas enjoys music and cinema, reading books, hiking, camping, surfing, snowboarding and playing soccer. He is an active member of his community and is a member of many Clean Cities Coalitions, California Air Resources Board groups, NAFA, CalACT and the National Parking Association.  Thomas believes in the future of a sustainable America and is dedicated to helping his customers and their communities clean the air quality and improve our planet's environment for generations to come.
In a short period of time, Thomas has increased Phoenix Motorcars' exposure to various new markets and has applied and secured numerous awards and recognitions for Phoenix Motorcars including large scale press releases on their recent deployments of zero-emission vehicles. He has helped to win NPA's 2017 Innovative Sustainability Project of the Year for the nation's 1st All Electric Fleet servicing a major international airport at LAX. Thomas also worked closely on a project of Phoenix Motorcars to secure a Federal Grant Funding that will offer Free Electric Shuttle replacements to airport operators at the four major Southern California Airports. This Grant funding will replace close to 30 gas and diesel airport shuttles with Phoenix's 100% Electric, Zero Emission Utility Shuttles.