SPARC stands for Student Parent Academic Resource Campaign
SPARC is a series of formal events and other activities where workshops, information, and results are presented with the intention of increasing the intellectual, cultural and personal development of our community's students and parents.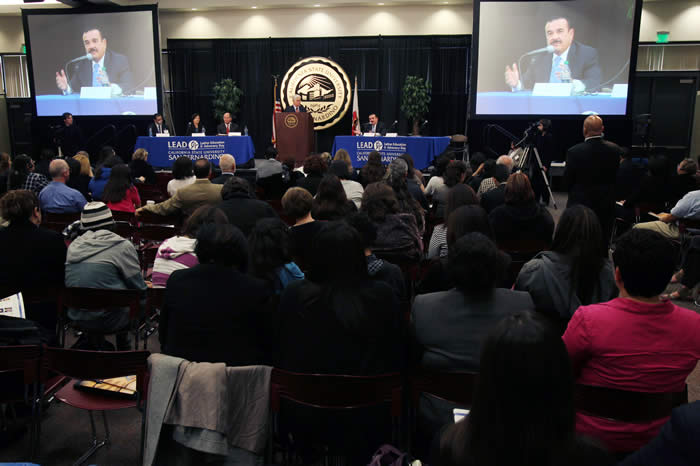 These activities are sponsored, organized, and presented by group members of our LEAD network, consortium, individuals, companies, organizations, governments (and/or any combination of these entities) with the objective of participating in a common activity or pooling our resources for achieving this common goal.
HOW DO I GET TO COLLEGE – THE BASICS
What classes do I need to take? How will I pay for it? How important are grades? What will help me succeed? How can families help students succeed?
BUILDING A COLLEGE LIST
With over 3,600 two- and four-year colleges in this country, how do you find schools that are right for you? Learn what factors you should consider when building your college list.
WRITING YOUR COLLEGE ESSAY
Your essay may make a difference in the college application process. Learn how to develop a topic, get thoughts on paper and what admission officers look for.
STRATEGIES FOR APPLYING TO HIGHLY SELECTIVE COLLEGES
As more and more students apply to college, the competition continues to increase. Learn strategies on how to improve your application.
STEM PROFESSIONS
There are many different professions in Science, Technology, Engineering and Mathematics (STEM). Learn what your undergraduate and graduate experiences will look like should you choose to pursue a major and career in a STEM field. Visit the Green Technology and STEM labs.
AB540, IMMIGRATION, AND PAYING FOR COLLEGE
Undocumented students, including AB 540 students are not eligible to apply for public financial aid. However, YES, if you are an undocumented student you can go to any college or university in California as long as you meet the requirements and are admitted/accepted. To avoid paying out-of-state tuition, you need to meet the AB 540 eligibility requirements.
PARENTAL INVOLVEMENT
What is effective and active parenting? Communication support, literacy & tutorial assistance, and volunteering & mentoring.
PARENTAL ENGAGEMENT & RESOURCES
How do parents create student success? Leadership & Partnership.
PARENTS, FAMILES AND SCHOOLS
Tips for managing your child's homework and strengthening your child's home study skills.
BENEFITS OF CHOOSING A 2-YEAR COLLEGE
Many students are electing to begin their college career at a two-year school, often transferring to a four-year college and saving money in the process. Learn about the benefits of attending a two-year school and how transferring can work for you.
FINANCIAL AID 101: AM I ELIGIBLE?
Families sometimes think they won't qualify for financial assistance from colleges. Early predictors can help families plan more realistically. Learn how the financial aid process works.
SCHOLARSHIPS ARE OUT THERE!
Yes, there are scholarships available – you just have to know where to look and be willing to put in the time to earn them. Private, academic, athletic, and talent scholarships will be discussed, as well as how to complete a strong scholarship application.
PRE PROFESSIONAL PROGRAMS: WHAT IT TAKES TO BE A DOCTOR, LAWYER, DENTIST OR VETERINARIAN
It sounds attractive now – but it's a lot of hard work. Learn what it takes to pursue medical, veterinary, dental, or law school.
COLLEGE TESTING AND TEST PREP OPTIONS
Learn more about the ACT and SAT, how they are used in the admission process, and what kinds of test prep programs are available.
GENERAL COLLEGE REQUIREMENTS AND ADMISSIONS
- Freshman - Transfer - International - Readmission / Adult Re-entry - Graduate
CA OPTIONS: THE ADMISSION PROCESS AT IN-STATE PUBLIC INSTITUTIONS
Our facilitators will explain how admission works at California public universities.
FINANCING PRIVATE EDUCATION
Believe it or not, private schools can be affordable! Find out how families finance this option.
TRANSITION FROM HIGH SCHOOL TO HIGHER EDUCATION FOR STUDENTS WITH LEARNING DIFFERENCES
What common problems face students with learning style differences? What support systems and accommodations can be made for students with physical and other disabilities?
CAMPUS LIFE 101
Being a College student is about much more than academics. Get practical advice on preparing for campus life after high school. Learn strategies for success from other students.