Purpose
The LEAD Education Projects will serve to coordinate and facilitate the development of a regional affiliate network.
Advantages & Opportunities of a "Committee of One"
Strategic alignment across the IE region
Relationship-building across affiliates
Leverage resources collectively, as a group
Pool our knowledge & expertise
Capacity-building across institutions, agencies, and groups
Brand enhancement of the network
Rank and prioritize the most pressing regional issues
Deliberate and decide on which of those issues we can agree to work on, and hone, collaboratively
Provide solutions specific and explicit to the IE (move away from the generic "one size fits all")
Bring small successful models "up to scale", therefore magnifying the positive effects
"Giving priorities" (the affiliate network acts as a broker and/or external evaluator, advising philanthropists, donors and funding agencies)
The INLAND EMPIRE Regional Affiliate Network must demonstrate the following characteristics: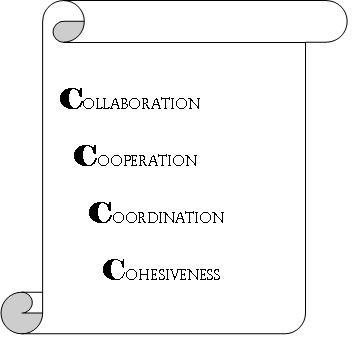 Latino Education Across The Inland Empire
General Population: 4.1 Million
Riverside Co. San Bernardino Co.
Latino Education Across the Inland Empire
Population Group
Percentage of
General Population
Percentage of
Riverside / San Bernardino Counties
Latino Population
36%
40%
Latino Families Living in Poverty
50%
50%
English Language Learner
20%+
20%
Latinos over 25 w/ HS Diploma
18%
23%
Latino Student Enrollment K-12
55%
55%
Latinos over 25 w/ B.A.
10%
13%
Source: U.S. Census
Latino Education Pipeline Problem, Pre-K to Graduate School
100 Latinos Enter the School System -->  56 Graduate from HS -->  27 Enroll in College -->  10 Earn a BA -->  2 Earn a Graduate Degree
Important Factors
Pre-K: 66% of Inland Empire children do not have access to pre-K programs.
High School Graduation: Over 50% of Latino students in the Inland Empire do not graduate from high school.
College Readiness:
Just 25% of graduating Latino high school students meet A-G requirements in California;  6% of Latino high school students were eligible for the UC system and 16% for the CSU system
College Enrollment:
Most Latino high school graduates enroll in the community college system. 
A little more than 20% of CSU-wide student enrollment is Latino; less than 15% of UC-wide student enrollment is Latino. 
Projections suggest that the percentage of eligible Latino students who will enter the CSU and UC system will increase by 50% in the next 10 years. 
Nationally, 6% of bachelor's degrees are awarded to Latinos; In California; 20% of all CSU-wide graduates are Latino; 13% of all UC graduates are Latino.
Data Sources: U.S. Census Bureau; Public Policy Institute of California; Inland Empire Business Atlas; Chavez, L. (2008). Untapped Potential: Latinos and California Community College. Center for Latino Policy Research, UC Berkeley; Moore, C. & Shalock, N (2007). Moving Forward: Increasing Latino Student Enrollment in California's Public Universities, Institute for Higher Education, Leadership & Policy; Covarrubias, A. (forthcoming April 2011). Quantitative Intersectionality: A Critical Race Analysis of the Chicana/o Educational Pipeline. Journal of Latinos and Education, 10 (2), forthcoming, April 2011