Madrina de Honor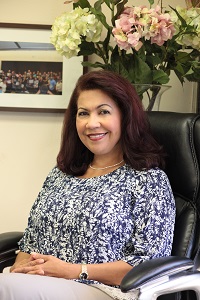 Lilian Esther Hernandez - Executive Director 
for PIQE's Riverside / San Bernardino / San Gabriel Valley Regional Offices
Ms. Lilian Esther Hernandez is the Executive Director for PIQE's regional offices in Riverside/San Bernardino and San Gabriel Valley. She is responsible for the programs day to day operations, program development, quality control and the fiscal budget for the offices. In addition, Ms. Hernández is responsible for establishing and maintaining working relationships with local university presidents, community leaders, school superintendents, principals, and other school representatives. Ms. Hernandez was instrumental in successfully leading and sustaining the two regional offices for the past nine years. She was essential in expanding PIQE's programs in the counties of Riverside, San Bernardino and a portion of Los Angeles. She was responsible for making sure we served multiple communities by offering PIQE's programs in multiple languages. She joined PIQE in 1999 as a Facilitator, and then, as an Associate Director before being promoted to Executive Director.
Ms. Hernández was born and raised in Puerto Cortes, Honduras. She immigrated to the United States in 1982. She and her husband are pastors in Amistad Cristiana Church of Assemblies of God in the city of Upland. She has tremendous passion for helping others and through her involvement she has participated in numerous conventions empowering women to overcome obstacles. She is a gifted speaker being invited to lead workshops in Mexico, Cuba, Honduras, and El Salvador. In addition, she enjoys volunteering in orphanages and helping children in need. She is a proud mother of two grown children: Caleb and Joshua Hernandez. 
Padrino de Honor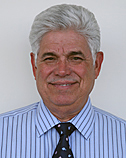 Jorge B. Haynes
Senior Director (Retired), External Relations The California State University
Jorge B. Haynes was Senior Director of External Relations for the California State University Office of the Chancellor. He was responsible for outreach to all California State University constituent groups and serves as the primary liaison between the Chancellor's Office and underrepresented communities in California and nationally.
Haynes coordinated the CSU's out-of-the-box initiatives, which have been nationally recognized and replicated in other states. The CSU's partnerships with African American churches, Latino organizations, Asian Pacific Islander representatives and Native American communities have created new pathways to underscore the need for academic preparation leading to a university education for traditionally underrepresented communities.
Prior to joining the Chancellor's Office in 2001, Haynes worked in the capital cities of California, Florida, Texas and Washington, D.C. While in California, he worked in the Department of Finance, the Public Employment Relations Board, the California Department of Transportation (CalTrans) and the California State Assembly where he was the first Latino hired as a consultant to the Assembly Education Committee. Haynes is an Air Force Vietnam veteran and is active with the American Legion, the G.I. Forum, the League of United Latin American Citizens (LULAC), the Hispanic Association of Colleges & Universities (HACU) and the Hispanic Chambers of Commerce. He received his BA in government from CSU Sacramento in 1972.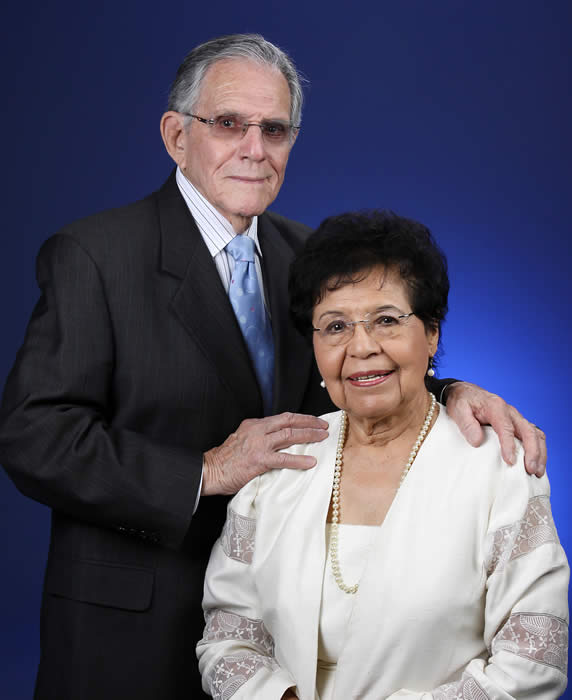 Graciano & Trini Gomez (2011 Feria Educativa)
Mr. and Mrs. Graciano and Trini Gomez graciously accepted to serve as our 2011 Honorary Chairs for the inaugural LEAD Feria Eduativa. They will be affectionately known as our event's "padrino y madrina de honor".
Married for more than 30 years, Graciano and Trini are very well known, have deep roots, and are highly active in and across our regional communities. They place a high value on education and socio-economic endeavors, and in the collaboration of community groups working towards mutual goals and objectives. They are most well known for their hard work and commitment in having established the Inland Empire Hispanic News.
Since the publication's inception, Mrs. Trini Gomez has played a vital role in the development and ongoing operation of the newspaper, alongside Graciano, who served as publisher and editor. Together they have made into reality this dream of creating such an elemental resource for our communities across the region.
The Inland Empire Hispanic News has been one of the primary newspapers to bring to light important public and social policies in regards to health, education, economic development, and business news. It captures the spirit of the greater Inland Empire community by sharing the inspirational stories of outstanding role models of leaders in the community, business, education, and non-profit sectors, and individuals and families who are making positive contributions.
Familia de Honor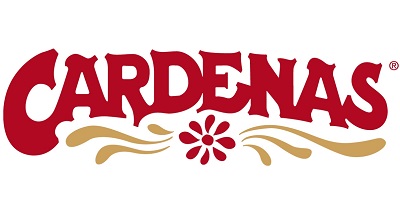 Cardenas Family of Cardenas Markets
(2013 Feria Educativa)