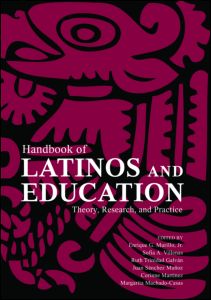 Routledge Books, Taylor & Francis Group
Providing a comprehensive review of rigorous, innovative, and critical scholarship relevant to educational issues which impact Latinos, this Handbook captures the field at this point in time. Its unique purpose and function is to profile the scope and terrain of academic inquiry on Latinos and education. Presenting the most significant and potentially influential work in the field in terms of its contributions to research, to professional practice, and to the emergence of related interdisciplinary studies and theory, the volume is organized around five themes:
history, theory, and methodology;
policies and politics;
language and culture;
teaching and learning;
resources and information.
The Handbook of Latinos and Education (HLE) is a must-have resource for educational researchers, graduate students, teacher educators, and the broad spectrum of individuals, groups, agencies, organizations and institutions sharing a common interest in and commitment to the educational issues that impact Latinos.
---
Journal of Latinos and Education Project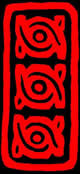 Routledge Journals, Taylor & Francis Group
The Journal of Latinos and Education (JLE) provides a cross-, multi-, and interdisciplinary forum for scholars and writers from diverse disciplines who share a common interest in the analysis, discussion, critique, and dissemination of educational issues that impact Latinos. There are four 
broad arenas which encompass most issues of relevance: (1) Policy, (2) Research, (3) Practice, and (4) Creative & Literary works.
JLE encourages novel ways of thinking about the ongoing and emerging questions around the unifying thread of Latinos and education. The journal supports dialogical exchange--for researchers, practitioners, authors, and other stakeholders who are working to advance understanding at all levels and aspects--be it theoretical, conceptual, empirical, clinical, historical, methodological, and/or other in scope.
JLE seeks to identify and stimulate more relevant research, practice, communication, and theory by providing a rich variety of information and fostering an outlet for sharing. The various manifestations of the diverse frameworks and topical areas typically range anywhere from--but aren't limited to--theoretical and empirical analyses, policy discussions, research reports, program recommendations, evaluation studies, finding and improving practical applications, carefully documenting the transition of theory into real-world practice, linking theory and research, new dissertation research, literature reviews, reflective discussions, cultural studies, and literary works.