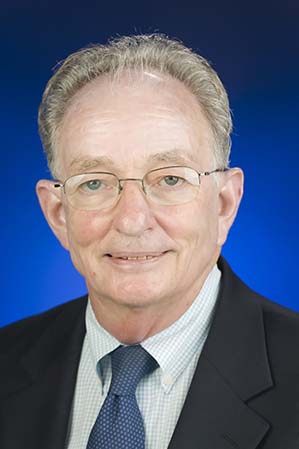 Rabbi Hillel Cohn, Rabbi Emeritus, College Development Council
Rabbi Hillel Cohn served Congregation Emanu El in San Bernardino from 1963 to 2001. He is now rabbi emeritus of the congregation, which has relocated to Redlands. Born in Germany, he came to the United States as an infant with his parents, who were refugees from Nazism, and grew up in the Pacific Northwest and Southern California. He received a B.A. in political science from UCLA in 1959, received his rabbinical training at Hebrew Union College in Los Angeles and Cincinnati, where he was ordained as a rabbi in 1963 and received a Master of Arts degree. He earned a Doctor of Ministry degree from the Claremont School of Theology in 1984, and he was awarded an honorary Doctor of Divinity degree by the Hebrew Union College in 1988. In addition to his rabbinical duties, he has been active with many community organizations, including the Institutional Review Board at Arrowhead Regional Medical Center and the Diocesan Health Care Committee of the Roman Catholic Diocese of San Bernardino. Rabbi Cohn and his wife Rita live in San Bernardino. They have two children, Elana Cohn-Rozansky and Marc Cohn, and four grandchildren, Jeremy and Adam Rozansky and Sarah and Leah Cohn.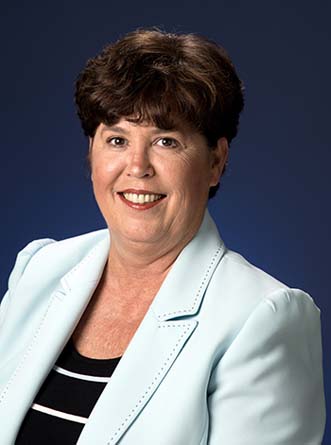 Amy E. Cousineau, Children's Network Officer, County of San Bernardino
Amy Cousineau, who earned her bachelor's degree in psychology (1989) and master's degree in clinical/counseling psychology (1991) at Cal State San Bernardino, has served as the Children's Network Officer since 2008. In this role, she has the opportunity to improve the coordination of services for children and families, identify gaps in services, promote programs to fill those gaps, and facilitate effective collaborations that ultimately benefit the children and families of San Bernardino County. In 2005, Cousineau became the Coordinator of the new Screening, Assessment, Referral and Treatment program in San Bernardino County under the umbrella of the Children's Network. This early intervention program is aimed at young children exposed to trauma and parental substance abuse, providing effective interventions to mitigate the impact of early abuse and neglect. She was selected to lead the Children's Network in 2008, a division in the county Human Services System. The network's mission is to increase the communication, coordination, and collaboration of child-serving agencies in San Bernardino County. Cousineau has been married for 27 years to Mark, who is also a CSUSB graduate with a B.S. in Administration. They are the proud parents of their 9-year-old daughter, Chloe.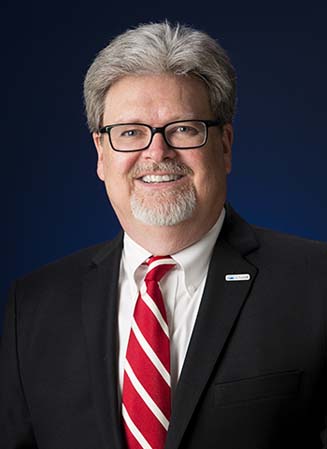 Robert Ervin Cramer, Professor Emeritus, Psychology
Dr. Robert E. Cramer began his distinguished career of teaching, research and service at California State University, San Bernardino in 1978. He earned a bachelor's degree in psychology in 1973 and a master's degree in experimental psychology in 1975 from Trinity University in San Antonio, Texas, and a doctoral degree in experimental social psychology in 1978 from the University of Oklahoma. His instructional skills and research achievements have been recognized by the community and his peers with the Excellence in Teaching Award from the San Bernardino Chamber of Commerce in 1990, and with his election to the Psychonomic Society in 1988, and to Sigma Xi, the Scientific Research Society in 1996. He also received the prestigious Outstanding Professor Award (1989-1990) – the highest honor CSUSB confers on a faculty member. Cramer was named a Fellow of the Western Psychological Association in 2010. Dr. Cramer was named Professor of Psychology, Emeritus in 2011 when he retired from CSUSB after 33 years. He and his wife Karen live in Riverside, where they enjoy going to the movies, listening to rock and roll music, and rooting for their favorite football teams, the University of Oklahoma Sooners and the University of Alabama Crimson Tide, respectively.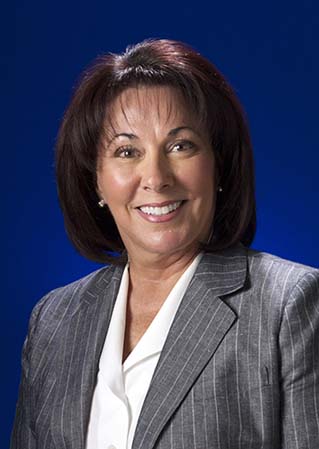 Susan Peppler, Former Chief Cabinet Secretary, California Governor's Office, Former Mayor of the City of Redlands
Susan Peppler was appointed Chief Deputy Cabinet Secretary in the governor's office by Gov. Arnold Schwarzenegger in December 2009. Her responsibilities included the overall supervision of cabinet agency operations and the administrative management of the governor's Washington, D.C., office. Under President George W. Bush, she served beginning in June 2008 as the 14th assistant secretary for Community Planning and Development at the U.S. Department of Housing and Urban Development. She was responsible for more than $12 billion in grants to states and communities, including $4 billion in foreclosure recovery grants through the Housing and Economic Recovery Act of 2008. In addition, Peppler administered $23.6 billion in disaster recovery grants for the Gulf States' recovery from the hurricanes of 2005 and 2008, the 2008 Midwest floods, and the Sept. 11, 2001, attacks on New York's World Trade Center. Locally, she served as mayor of Redlands and served on boards for the Neighborhood Housing Services of the Inland Empire, the Community Foundation of Riverside and San Bernardino, and the Dean's Executive Advisory Board for the College of Business and Public Administration at CSUSB. She and her husband Bob are the parents of two grown children and proud grandparents of four grandchildren.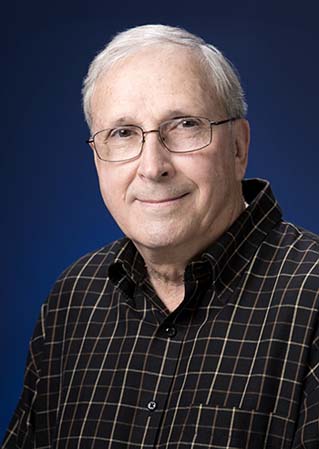 James C. Pierson, Professor Emeritus, Anthropology
Dr. Jim Pierson retired from the CSUSB Department of Anthropology in 2005, and continued teaching part-time until 2010 through the Faculty Early Retirement Program. He joined a relatively new department in 1971 after 18 months of research in Australia. Pierson served as department chair during the early 1970s; he says his major contribution was to interview and recommend Fran Berdan for the department's fourth faculty position, beginning a series of hires that created a small, very effective and productive department. Pierson participated in three National Endowment for the Humanities Summer Seminars and spent the 1977-78 academic year at the University of Florida under a NEH fellowship. He was most active in the Southwestern Anthropological Association, and was its president in 1986-87 after serving as the newsletter editor for several years. He received SWAA's distinguished service award at its annual meeting in 1989. Pierson is past president of the CSUSB Retirees' Association and is on the board of the San Bernardino City Library Foundation and the Friends of the Library. He and his wife, Grace, enjoy time with their children and children's spouses (Ian and Jenny, Jill and Terry) and their grandchildren (Zephyr, Miles and Mae).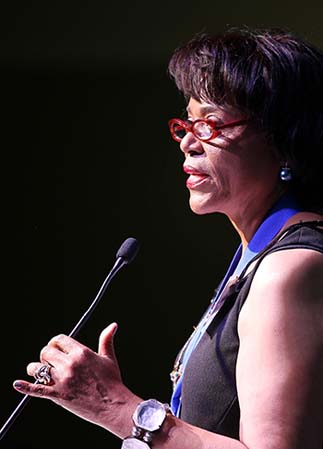 Elise K. Traynum, General Counsel, UC Hastings College of the Law
Elise Traynum, a graduate of California State University, San Bernardino, began her tenure as general counsel for the University of California Hastings College of the Law in August 2004. As general counsel, she is the chief legal officer of UC Hastings, providing legal advice to the UC Hastings Board, the Chancellor, Dean of the college and other senior officials. In 2010, she had the distinct honor of defending a case against the law school that was heard by the United States Supreme Court. In Christian Legal Society v. Martinez, the high court upheld the UC Hastings policy to require student organizations on campus to open their membership to all students irrespective of their status or beliefs. Traynum graduated from CSUSB in 1983 with a baccalaureate degree in political science, and is a 1986 graduate of UC Hastings. In 2012, Traynum attended Harvard University where she earned a Certificate in Higher Education Management. Traynum is the mother of two adult children, Emile and Tiffany. Tiffany is a former student of the CSUSB Children's Center and Emile has fond memories of skateboarding all around the San Bernardino campus while Traynum performed her duties as CSUSB's first African American student body president.