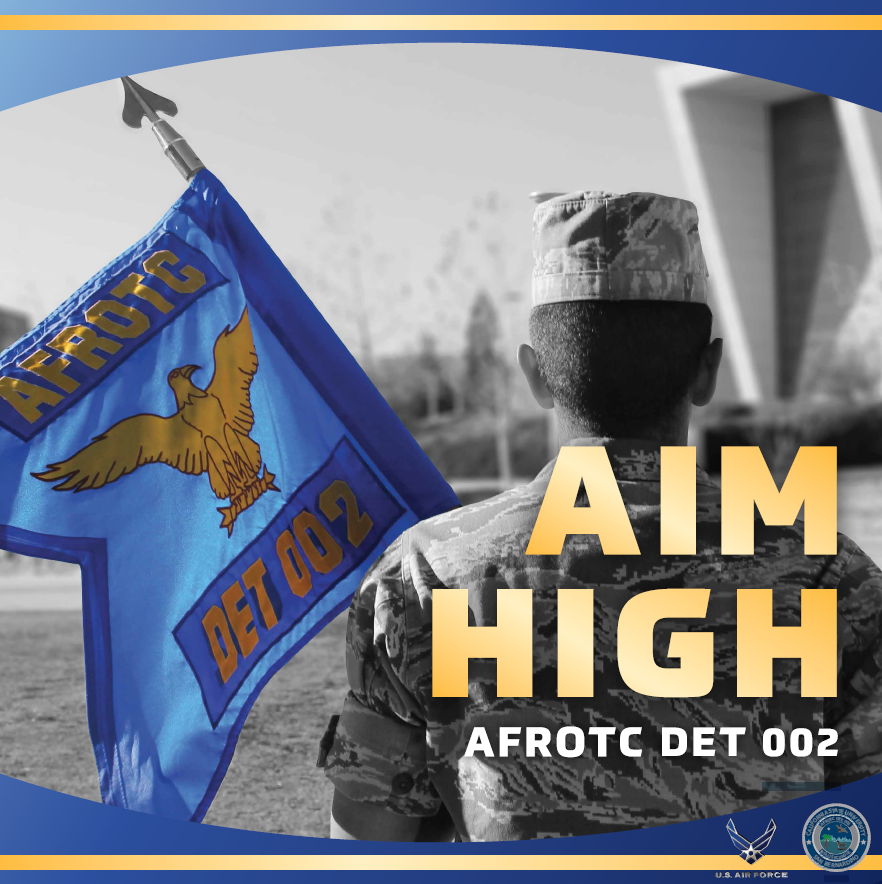 **ATTENTION Spring 2023 Applicants: only those highly-qualified individuals will be allowed to join our Detachment (after a lengthy interview process) in the Spring semester. If you'd like to learn more, review the entering requirements here **
**Email (afrotc@csusb.edu) is the best/fastest way for contacting Det 002 Cadre**
AFROTC DET 002
Our mission is to develop leaders of character for tomorrow's Air Force and Space Force.
If you are looking to gain information on the ROTC program and how to join, we will be conducting our regular Prospective Applicant Briefings online.  Please see the Prospective Applicant Briefing section for information regarding digital Prospective Applicant Briefings conducted over Zoom.
If you have questions about the program please E-mail us at: afrotc@csusb.edu. E-mail inquiries will be answered within 24 hours during the work week (Monday-Friday).
Current as of 9 October 2023