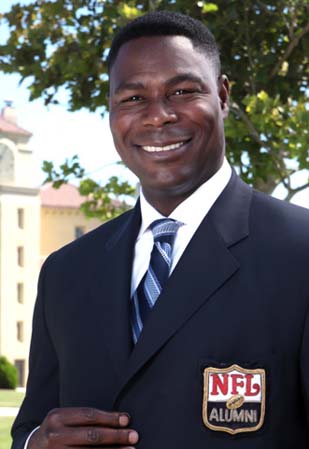 Mark E. Seay, Community Relations, Stater Brothers Markets
California University San Bernardino graduate Mark Seay took anything but the traditional route to his ultimate career choice. He has gone from high school and college athlete, to professional baseball and football player to representing one of the Inland Empire's most influential corporate citizens, Stater Bros. Markets. Along that journey he found the time to obtain his Police Officer Standards in Training (POST) Certificate. The accolades Mark received in high school, college, and as a professional athlete are far too numerous to mention, but it goes without saying that he has used his God-given abilities— physical, emotional, and intellectual—for personal, professional, and community good. In the midst of all of his athletic and academic achievements, Mark suffered what could have been a fatal shooting to come back better than ever! Who better to serve as a role model for overcoming personal trauma than Mark Seay?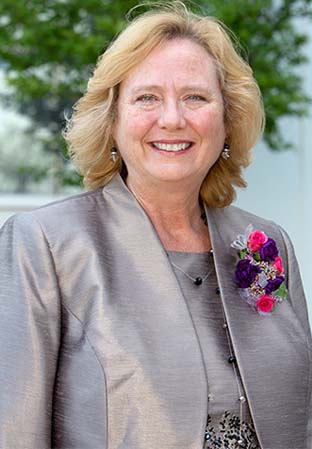 Dr. Cheryl A. Marshall, President, Crafton Hills College
Dr. Cheryl Marshall, President of Crafton Hills Community College, holds a Master of Arts in Industrial/Organizational Psychology from California State University San Bernardino. She later earned a Doctorate of Education from the University of Southern California specializing in human learning and performance. Dr. Marshall has been an educator for over 20 years, spending the past 10 years in leadership positions. She has devoted the bulk of her life to the field of education because she believes it plays a major role in changing lives for the better. Much of her focus over the years has been on innovative teaching and learning techniques, particularly those that result in measurable student success. She was recently appointed President of Crafton Hills College, after serving on an interim basis for several months. Since her appointment, she has begun work with educational, community, and industry partners to strengthen the alignment of pathways from school to career. Dr. Marshall has been married to her husband, Patrick, for 26 years and has two children. Her daughter Caroline will be transferring to a CSU in the fall of 2013, and a son, William, plans to enter military service.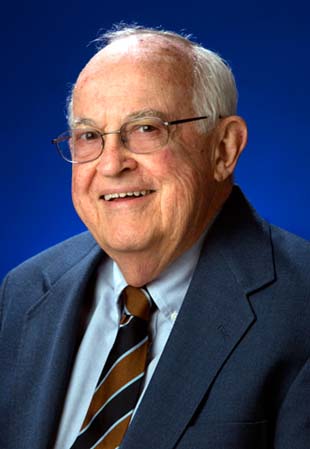 Dr. Kent Schofield, Professor Emeritus, History
Dr. Kent Schofield, professor emeritus, was a founding faculty member of the History Department, joining the California State College at San Bernardino in 1966. He was instrumental in building the department's curriculum and its culture. In 1972 Dr. Schofield was appointed Associate Dean of Academic Planning and in 1973 took on additional responsibility as Evening Services Coordinator, but eventually returning to the classroom in 1976. Schofield was an original member of the Water Resources Institute (WRI) Steering Committee. He also served as the first chair of the faculty advisory committee to the WRI. He was instrumental in securing the Joseph Rowe collection, which became the basis of the WRI archives. His classes were always filled to capacity and many students took multiple classes with him, a testament to his popularity. Dr. Schofield retired in 2007, but not before getting the department's Public and Oral History track off the ground.
A life-long resident of San Bernardino, Kent Schofield and his wife Lynda, a former CSUSB staff member, enjoy traveling, attending concerts, reading mystery novels, and spending time with their children and grandchildren.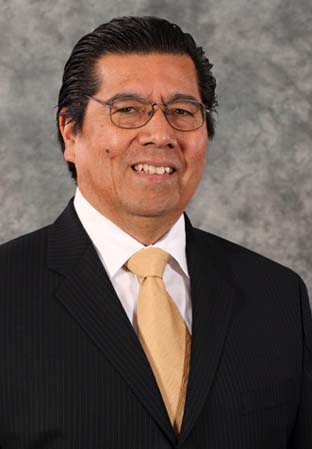 Andrew S. Melendrez, Councilman, City Riverside
Andy Melendrez was elected to serve as Councilmember for Ward 2 in January 2006 and is now serving his second term on the Council. In 1982, he established Innovative Vocational Services, a company that specializes in Career Development for injured workers. Over the past 30 years he has expanded its operations to include expert testimony, family law evaluations, early intervention services for the California Department of Corrections and Rehabilitation, career guidance and assessments for workers within the workers compensations system. Andy is married to Ann-Marie who is also our CSUSB graduate in Social Work. She is employed at the Sherman Indian School in Riverside. They have four grown children and six grandchildren.
Councilmember Melendrez was reelected in June of 2009, and is now running un-opposed for a third term to represent Ward 2.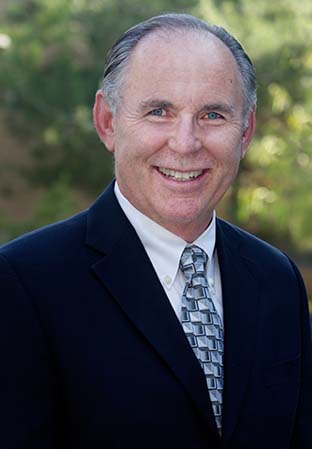 Dr. Patrick Ainsworth, Assist Superintendent of Secondary Education (retired), California Department of Education
Dr. Patrick Ainsworth earned his Bachelor's Degree in Social Science (1975), and Master's Degree in Education-Counseling (1977) at California State University San Bernardino, and holds credentials in Pupil Personnel Services and Professional Administrative Services. He earned his Doctorate in Educational Management and Leadership from the University of La Verne (July 2000). . Patrick began his career in education as a substitute teacher, transitioned into teaching of severely handicapped youth and adults, and served as a high school counselor for nine years at Lake Elsinore and La Sierra High Schools. Patrick has worked for the Riverside County Office of Education, where he served as the administrator of a countywide consortium. He also served as Principal-Coordinator, Instructional Specialist, and Counselor while at the county office.
Dr. Ainsworth served for 16 years as the Assistant Superintendent for Secondary Education within the California Department of Education (1996-2012), most recently directing the Career & College Transition Division. Patrick provided statewide leadership to secondary education. In addition to his professional accomplishments in the field of education, Patrick has worked for the YMCA, was a musician and recording engineer, and for seven years hosted a weekly television show for the King Video Cable System. Pat is married to his wonderful wife and partner of 38 years, Karen. They have three children, and two grandchildren. In his spare time Pat enjoys gardening, woodworking, and snow skiing.