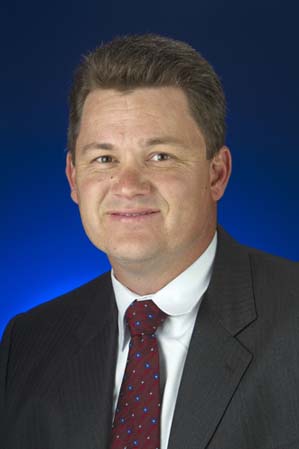 Russell V. Bogh, BA Business Economics (1993)
Born in San Bernardino in 1969 and a direct descendant of the city's first mayor, Russ Bogh has been involved in public service throughout his life. Russ Bogh graduated from California State University, San Bernardino, in 1993, with a B.A. in Business Economics. A stint as a senior staff member in the district office of then-Assemblyman Ted Weggeland led to his appointment as Director of the Inland Empire Office of then Governor Pete Wilson.
In 2001 Russ won a special election to fill the vacant Assembly seat for the 65th District, a position he filled until termed out in November 2006. In the Assembly Russ was elected chair of the Republican Caucus and served as Vice-Chair of the Higher Education Committee where he was a tireless advocate for the CSU and for CSUSB in particular. Since leaving office, Russ has continued to strengthen his ties and support for CSUSB.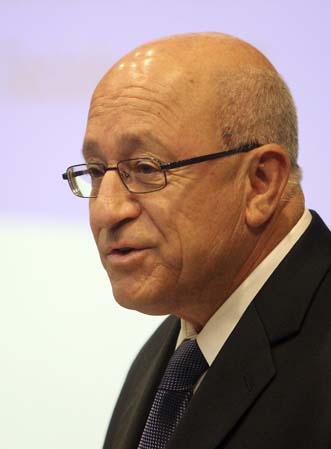 Pedro I. Nava, BA Sociology (1973)
Pedro Nava graduated from California State University San Bernardino in 1973 with a B.A. in Sociology. He earned his law degree, in 1977, from the Martin Luther King Jr. School of Law at the University of California, Davis. He then went on to dedicate himself to a lifetime of public service working for the Fresno Employment and Training Commission, serving as a Deputy District Attorney for the Counties of Fresno and Santa Barbara, a civil litigator for health care practitioners, and serving as an legislator from the 35th Assembly District for three consecutive terms.
Mr. Nava has worked to defend women against sexual violence and provide police with the tools needed to protect communities against crime. In addition, he has earned a well-deserved reputation as a defender of the environment, the economically disadvantaged, and animals.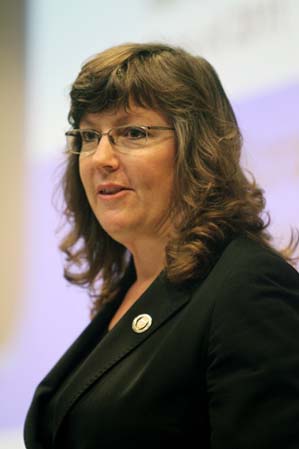 Michelle Scray, BA Sociology, Criminal Justice (1989) / MA Criminal Justice (2010)
Michelle Scray graduated from California State University, San Bernardino, in 1988, with a dual major in Sociology and Criminal Justice. She worked her way through the ranks of the San Bernardino County Probation Department and established herself as a community leader before earning her M.S. degree in Criminal Justice from CSUSB in 2010. Currently, she is the Chief Probation Officer for the County of San Bernardino. In addition to serving on various Probation and Correctional Associations, Michelle has served on the County Women's Network and the San Bernardino Children's Lobby. She is currently President of the Board of Directors of Teddy Bear Tymes Child Care Facility. Michelle has dedicated her life to public safety and issues of concern to women and children.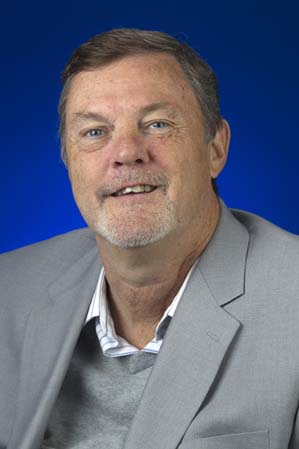 Vincent G. Vegna, BA Psychology (1980) / MS Psychology (1983)
Vincent Vegna graduated in 1980 from California State University San Bernardino with a B.A. in Psychology and then went on to earn, in 1983, his M.S. degree in Psychology also from CSUSB. Vince is a therapist in the Addiction Medicine-Chronic Pain Management department at Kaiser Permanente Moreno Valley and has been an active promoter of outreach programs, internships and scholarships for students in the College of Social and Behavioral Science at CSUSB. He is one of the founding members of the College Development Council and the National Security Studies Advisory Council. In addition, he's created scholarships for students in the National Security Studies program and in the Clinical/Counseling program, and has established an internship program for CSUSB psychology students at Kaiser Permanente.