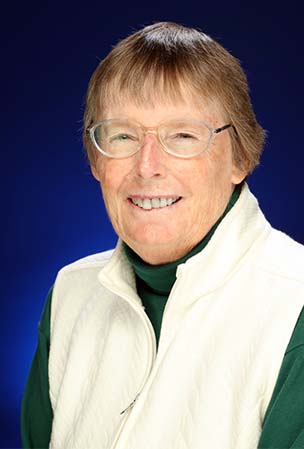 Dr. Frances 'Frannie' Berdan
Berdan joined CSUSB's anthropology faculty in 1973 straight out of the graduate program at the University of Texas at Austin. From then until her retirement at the end of the 2014 academic year, she served the department and university in various capacities, including as co-director of the university's Laboratory for Ancient Materials and chair of the anthropology department for 17 years. Dr. Berdan is a renowned scholar of the cultures of Mexico, and is an expert on Aztec civilization. Berdan specifically focused on the Aztec economy, imperial strategies, and their hieroglyphic writing system. She also focused on experimental archaeology research on ancient and contemporary Mesoamerican adhesives, such as feather work and stone mosaics. Her work established her as one of the world's leading authorities of Aztec culture, which included 13 books that she authored and co-authored. Berdan's achievements in and out of the classroom have been recognized at CSUSB—she was named the university's Outstanding Professor in 1982—and statewide when she was selected as the California State University Professor of the Year in 1983. Dr. Berdan earned her undergraduate degree from Michigan State University and her Ph.D. from the University of Texas at Austin.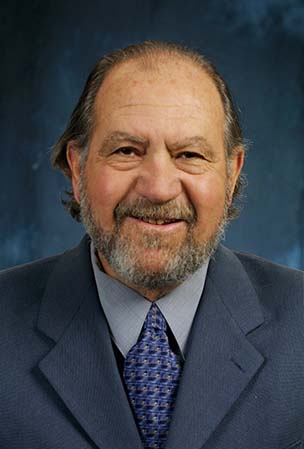 Dr. Stuart R. Ellins
Dr. Stuart (Stu) Ellins, a comparative psychobiologist who spent most of his career in the study of animal behavior, joined the CSUSB psychology faculty in 1973. In addition to his teaching duties, he served coordinator of the graduate program in psychology and department chair in 1991-92 and 1999-2004, when he retired after 31 years of distinguished service. He was also the founding faculty advisor of the first chapter of Psi Chi, the National Psychology Honors Society, and chair of the University Faculty Affairs Committee that established the Outstanding Professor program. Dr. Ellins has and an illustrious teaching and research career. His challenging classroom instruction, inspirational student mentoring, exceptional student research training, first-rate theoretical and applied research in animal-behavior, and devoted campus leadership were the basis of his extraordinary contributions to CSUSB. Ellins performed extensive research on food aversion conditioning in rats, coyotes and wolves, which led to projects throughout California applying taste aversion conditioning to coyote predation on domestic animals. Ellins is also the author of two books: 'Living with Coyotes' published by the University of Texas Press, and 'John Garcia, Life of a Neuroethologist and History of Conditioned Taste Aversion,' published by Outskirts Press. Ellins earned his B.A. in psychology at the University of Miami in 1967 and his M.A. and Ph.D. in psychology at the University of Delaware in 1971.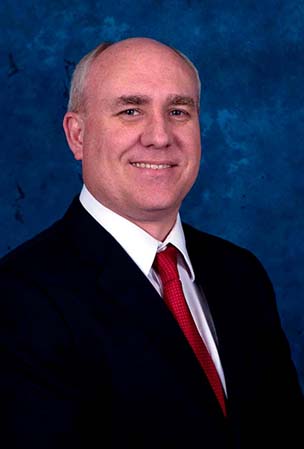 Gary D. McBride
Gary McBride is currently the Chief Executive Officer for the County of San Bernardino. McBride earned his bachelor's in economics in 1994 from CSUSB, and, despite working his way through college, graduated with departmental honors, served as President of the Delta Sigma Phi fraternity, was an inductee into the economics honor society, and served in the University Ambassador program. McBride was also the 1993 recipient of the Janczyk Family Economics Scholarship. After graduating from CSUSB, McBride steadily rose from an entry-level position in the County of San Bernardino to the Chief of Administration of the Public Health Department, Deputy Executive Officer of the County, Chief Financial Officer and to his current position as Chief Executive Officer. In 2008, McBride earned his master's in public administration from CSUSB and was awarded the Outstanding Graduate Student of the Year. McBride is very active in the San Bernardino community. He serves on the San Bernardino County Board of Supervisors—representing the public on the Redlands Oversight Board and is a passionate advocate for animals. McBride and his family also support CSUSB students through the establishment of the McBride Family Scholarship Fund, which awards scholarships to students majoring in economics. In many ways, McBride embodies CSUSB ideals of leadership and service: a selfless commitment to improving the lives of others.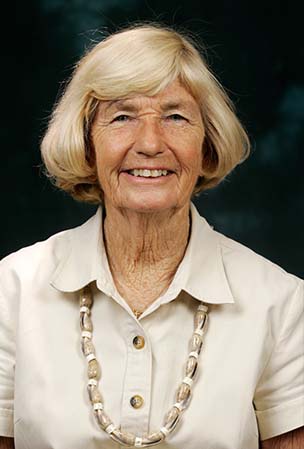 Mary R. Schmidt
Mary Schmidt has worked for the CSUSB Department of Criminal Justice as its administrative support coordinator, serving the university for 39 years before retiring in 2015. At the time of her retirement, she served as the department's administrative support coordinator. Schmidt's service to CSUSB was invaluable. She helped and mentored many new faculty members, including the department chairs, and provided exceptional advice, support and assistance to many criminal justice authors and publishers. Schmidt assisted with 'Criminology Theory' by criminal justice professor Stephen G. Tibbetts, and multiple issues featured in the Western Criminology Review with Tibbetts and criminal justice professor Gisela Bichler. She was also on the organizing committee for the 2013 Network Analysis for Crime Prevention Networks Workshop and was recognized on the 'Wall of Fame' for the Distinguished Divisional Service Award Winner for Academic Affairs in 2001-2002. Schmidt had a rare and unique ability to establish trust and important relationships with students. Her knowledge of CUSUB enabled her to provide them with immediate assistance and wise counsel. Many CSUSB alumni would return to campus to visit with Mary specifically—because she made their experience at CSUSB a positive and memorable one. Schmidt is a trusted advisor, staunch CSUSB supporter, mother, grand-mother, and friend.