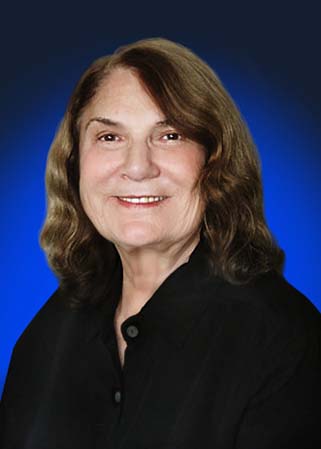 Gloria A. Cowan, Professor Emeritus, Psychology
Dr. Gloria A. Cowan earned her doctoral degree in social psychology from Rutgers University in 1964. She taught at Wayne State University for six years and subsequently joined the CSUSB faculty in 1971 as an Associate Professor of Psychology. Gloria's devotion to, and her unmatched skill in, pedagogy was recognized with her receipt of the CSUSB Outstanding Professor Award in 1991 and the CSBS Outstanding Teacher Award in 2005.
Gloria is a Fellow of the Society for the Scientific Study of Social Issues, and the Western Psychological Association; she won a CSUSB Meritorious Performance and Professional Promise Award in 1989 and CSBS Outstanding Professional Growth Award in 1999. She served on the Board of Directors for Option House in San Bernardino and for the Riverside Area Rape Crisis Center, where she trained volunteers for a number of years.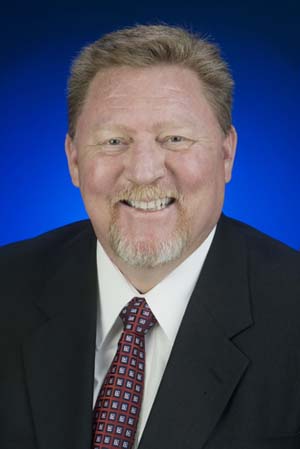 Craig W. Fuher, MA National Securities Studies (1990)
Craig W. Fuher earned a bachelor of science in management from Southern Illinois University and a master's degree in national security studies from California State University, San Bernardino. He is the founder of Affective Business Intelligence Corporation. Craig is the Founder of XDimensional Technologies, Inc. and was the Chairman and CEO from 1989 to 2004. XDimensionalis a technology company which develops and markets web based applications and other technology solutions to the insurance industry.
He is currently the Chairman of the Board of iPrevision, Inc. which develops technology solutions focused on data protection and security. He was the 2001 recipient of the Technology Industry Leadership Award from the Los Angeles Area Chamber of Commerce. Craig Chairs the Development Committee for the National Security Studies Program and is a member of the College of Social and Behavioral Sciences Development Council.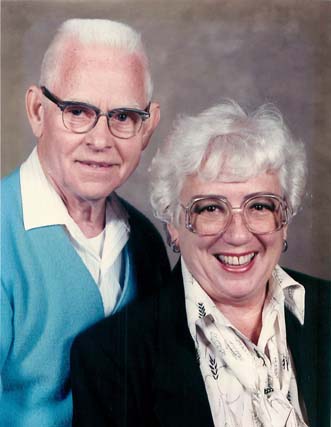 John W. Kennedy, BA Administration (1979) / June C. Kennedy, BA Economics (1985)
John W. Kennedy, Sr. and June C. Kennedy revived a long dormant interest in their own education in 1965, after their youngest son left home for college. John earned a bachelor of arts in administration in 1979, and a bachelor of arts in economics in 1985, (at the age of 70), from California State University, San Bernardino. June Kennedy earned a bachelor's degree from Whitehead College at the University of Redlands in 1975.
John served the federal government in the office of Price Administration during the early years of World War II. His interest in Economics originated from this service. He also served in the U.S. Army in the later years of the war. He later took a management position on the West Coast with the Carnation Company. A medical emergency resulted in a change in his career path, and he took correspondence courses in accounting. He started a small book keeping business in 1951, and he was licensed as a California Public Accountant in 1957. June raised her sons and worked as the secretary and receptionist for the family accounting business.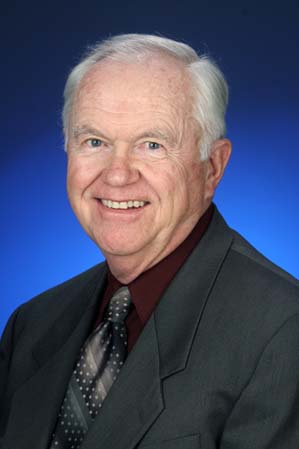 Ward M. McAfee, Professor Emeritus, History
Dr. Ward M. McAfee earned a bachelor's degree in history in 1961, a master's degree in history in 1962 and a doctoral degree in history in 1965, from Stanford University. Ward became a member of CSU San Bernardino in 1965 and finished his teaching career in 2008. Most of his time at the university was spent in the classroom as a history professor, but he also served for twelve years as the Dean of Social and Behavioral Sciences (1971-1974, 1975-1984).
Ward was also Acting Academic Vice President for one year (1984-1985) and Acting Chair of the Criminal Justice Department for one year (1997-1998). From 1998-2001 Ward served as the President of the CSUSB chapter of Phi Kappa Phi, the national honor society. Ward officially retired in 2002 but continued teaching part-time until 2008. Ward remains active with the Morrow-McCombs Committee at CSUSB.
Kent S. Paxton, BA English (1972)/ BA Sociology (1982)/ MPA (1989)
Kent has many links to CSUSB. He earned undergraduate degrees in 1972 and 1978, and a master's degree in 1989. He received awards from the Department of Public Administration in 2003 and the College of Social and Behavioral Sciences in 2004. Paxton is the Director of the Mayor's Office of Community Safety and Violence Prevention in the city of San Bernardino. He accepted the position after retiring from a 33 year career with San Bernardino County that focused on programs and care for at-risk children.
Under his leadership, the Children's Network became a model throughout California to improve cooperation among agencies serving the children and their families. Kent's extensive community service includes advisory boards, councils, a gang and drug task force, and many community organizations. This service has been acknowledged by numerous awards. He is currently the Chair of the Development Council for the College of Social and Behavioral Sciences.