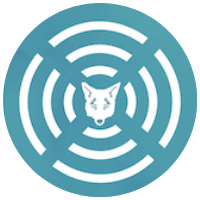 Welcome
Our team at Associated Students, Inc. is always committed to supporting our students, even through uncertain times like these. Our platform, Cyber Howl, allows your howl to be heard, even from home! On this website, you will find fun and exciting ways to connect with us and your fellow Yotes through virtual events, resources, social media, and more!
Don't forget to follow us on social media by selecting any of our icons in the contact column of this page. Stay engaged with CSUSB and let's finish the academic year off strong! 
For updates regarding campus operations and information on COVID-19, please see below. 
Connect with Live StaffASI YouTube ChannelCOVID-19 Information
Communication
---
One of the goals for Cyber Howl is to ensure you are in consistent communication with our university services while engaging from home. Whether you need around the clock technological service or you want to know the many virtual academic resources available at your grasp, we got you covered. 
Connection
---
At ASI, we understand how important it is to stay connected during our time away from campus. With our Cyber Howl platform, let us provide you with assistance as you stay connected with your professors, family, and friends. Our platform allows you to seek help and information on how to utilize ZOOM for your class or after school hangouts, how to sign up for emergency alerts, or how to reach an academic advisor. 
Comfort
---
Our unique web-based platform is here to bring you the necessary tools to be successful this quarter. We strive to ensure you are connected to our university and we will do our best to keep you up to date on vital information and events that will keep you going. Explore these important sections and while you are at it, don't forget to complete the US Census!