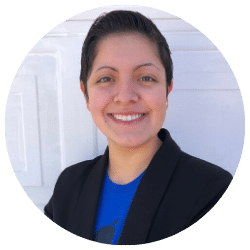 Paola Galvez, Vice President of Finance
Welcome Coyotes
My name is Paola Galvez and I am honored to serve as your Vice President of Finance for the 2020-2021 academic year. Some of the things I will be doing this year is chairing the Finance and CAB Committee, working in collaboration with our Executive Director to provide monthly financial reports to the Board of Directors, and taking initiatives to resolve concerns voiced by you, the student body.
As we find ourselves in a different situation to begin the school year with than what we had expected, I want you to know that I remain just as dedicated to serving you. As a student leader who is committed to ensuring the smooth financial function of ASI, I keep my oath to you that at the end of the day, my job is to support your academic experience.
It is a tradition among our CSUSB community to hold an expansive amount of functions year after year put on by clubs and organizations across campus. These events have bonded our incredible pack of coyotes, but regardless, this shift to a virtual setting will not stop us from remaining connected. Club Allocation Budget (CAB) Funding will remain available to all clubs and organizations who wish to apply for it. While keeping in mind safety measures to help combat COVID-19, CAB Funding is here to support your events and/or conferences.
I am sending you all my full support during these trying times yotes. I believe in you!
If you have any questions or would like to apply to serve on the 2020-2021 committee, please see our link below or set up an appointment with me at asi-finance@csusb.edu.
Visit Me! Virtual Office HoursApply Now: Finance & CAB Committee