Coyote Music Society Main Content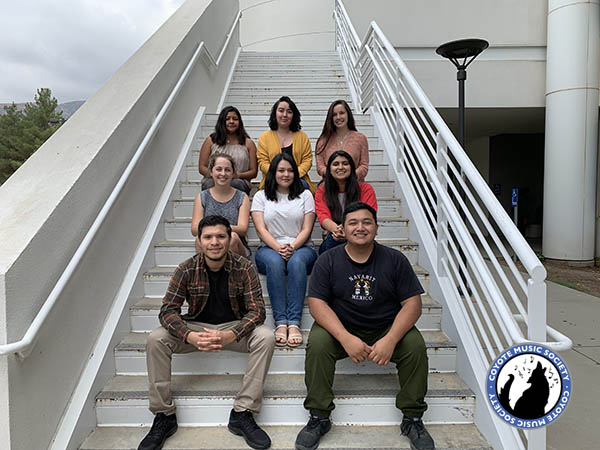 The Coyote Music Society (CMS) is a student organization aimed at promoting student involvement in music, academic achievement, social interaction between members and creating a feeling of fellowship between musicians on campus.
The Coyote Music Society's mission is to support music majors in their endeavors and create an welcoming environment that encourages musical creativity.
CMS organizes fundraiser performances throughout the year in order to use proceeds to fund student musical advancement activities and scholarships. These activities include: master clinics for students, aid music ensembles in various performances and provide services to music majors as needed.
CMS aims to have one fundraiser performance every quarter. These performances include: Small Ensembles Night, Coyote Bop n' Hop and Caliente! Live Salsa and Latin Jazz. For dates of these performances visit the calendar section.
If you would like to connect with CMS, visit their Facebook page or on twitter to join the conversation.