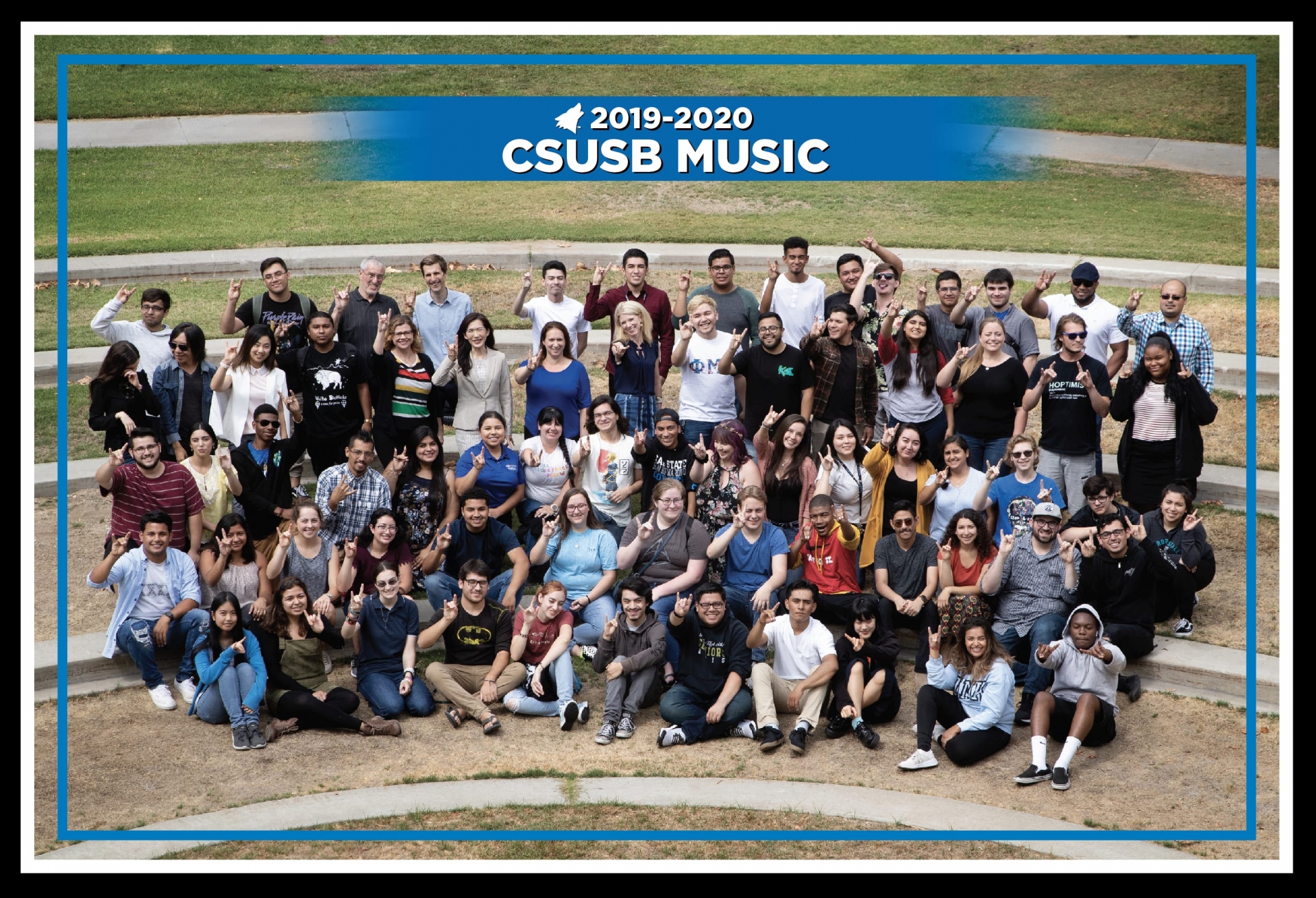 Welcome
CSUSB's music students include music majors, music minors, and students from nearly every other major on campus. Music majors study music education, performance, composition, music technology, commercial music, music theater, and music history. Music students minor in general music, jazz studies, and recording arts, and perform in many of CSUSB's diverse performing ensembles. Every quarter, the Music Department offers MUS 180 Studies in Music, one of the most popular General Education courses on campus, and MUS 370 Music for Elementary Classroom Teachers, a required course for most Liberal Studies students.
Students interested in majoring or minoring in music begin with a review the corresponding 'advice' links in the vertical menu on the left. Those links provide descriptions of various BA in Music degree tracks and minors, including degree rodmaps (what courses to take when), and information about music scholarships, music advising, other important academic information. Students interested in performing opportunities should review the 'Ensembles' link above. Most music ensembles are open to any student on campus who has sufficient musical experience.
Students are also encouraged to contact the department by email at musicadmissions@csusb.edu with questions about any music courses or programs.