We are open and ready to support you!
Our offices are now open and operational in an in-person format. You can also reach us by phone at (909) 537-5859 or via email at musicadmissions@csusb.edu. Please keep a close watch for new announcements. Many of them, as well as several resources, can be found on CSUSB's dedicated "Return of the Pack" COVID-19 Information web page.
Thank you and stay safe!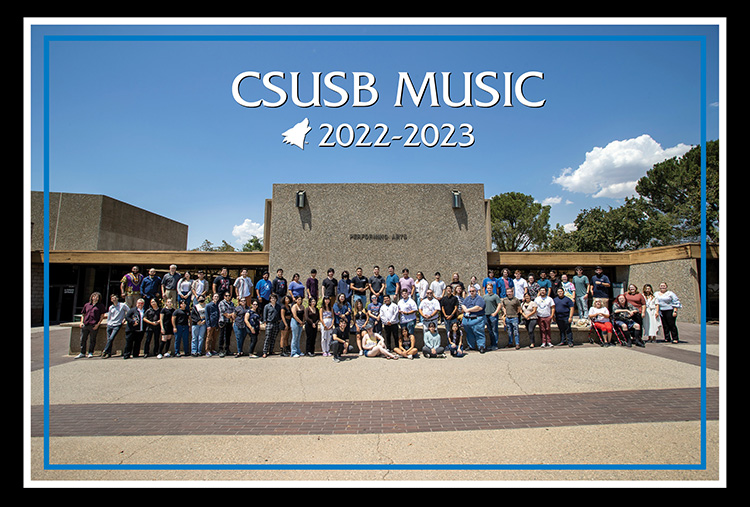 Welcome!
The Cal State San Bernardino Department of Music provides students with a rigorous musical education as a foundation for a lifelong understanding and love of music, as well as preparation for a wide variety of careers in music. We accomplish this through an emphasis on undergraduate education, small class size, and close interactions between faculty and students, all with a continual focus on artistic expression. Consistent with the university's mission, the department is also committed to serving the campus and Inland Empire communities through on-going performance and educational initiatives.