We are open and ready to support you!
As we continue to monitor and meet established safety guidelines in response to the novel coronavirus (COVID-19) outbreak, our offices are still open and operating in a virtual format. You can reach us by phone at (909) 537-5859 or via email at musicadmissions@csusb.edu. We will respond as quickly as possible. Please keep a close watch for new announcements. Many of them, as well as several resources, can be found on CSUSB's dedicated COVID-19/Coronavirus Information web page.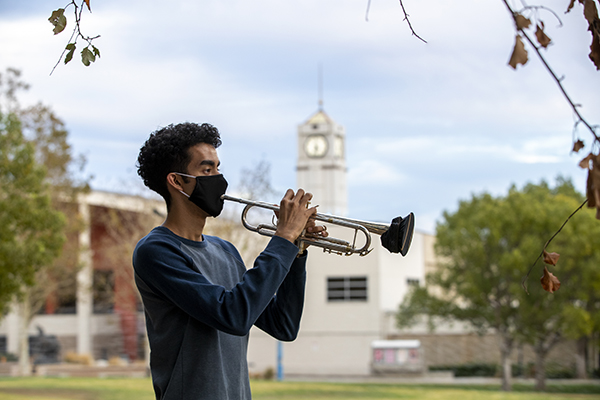 Music Technology Faculty Recruitment
The Department of Music at California State University, San Bernardino is currently inviting applications from a diverse group of qualified applicants to join our faculty in a tenure-track Assistant Professor position in Music Technology to begin in August of 2022. The application deadline is October 1st, 2021. For full details, please see the job posting here.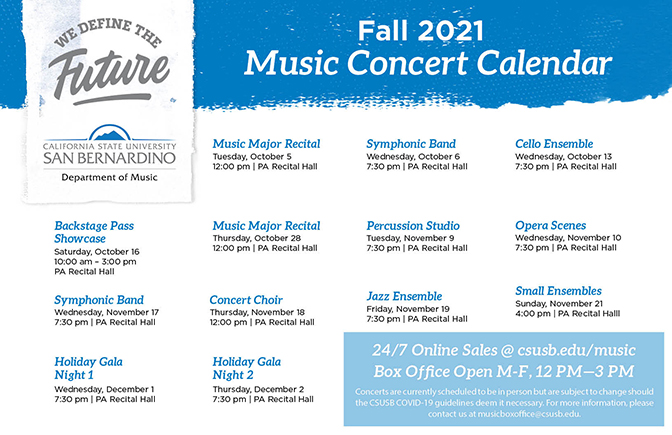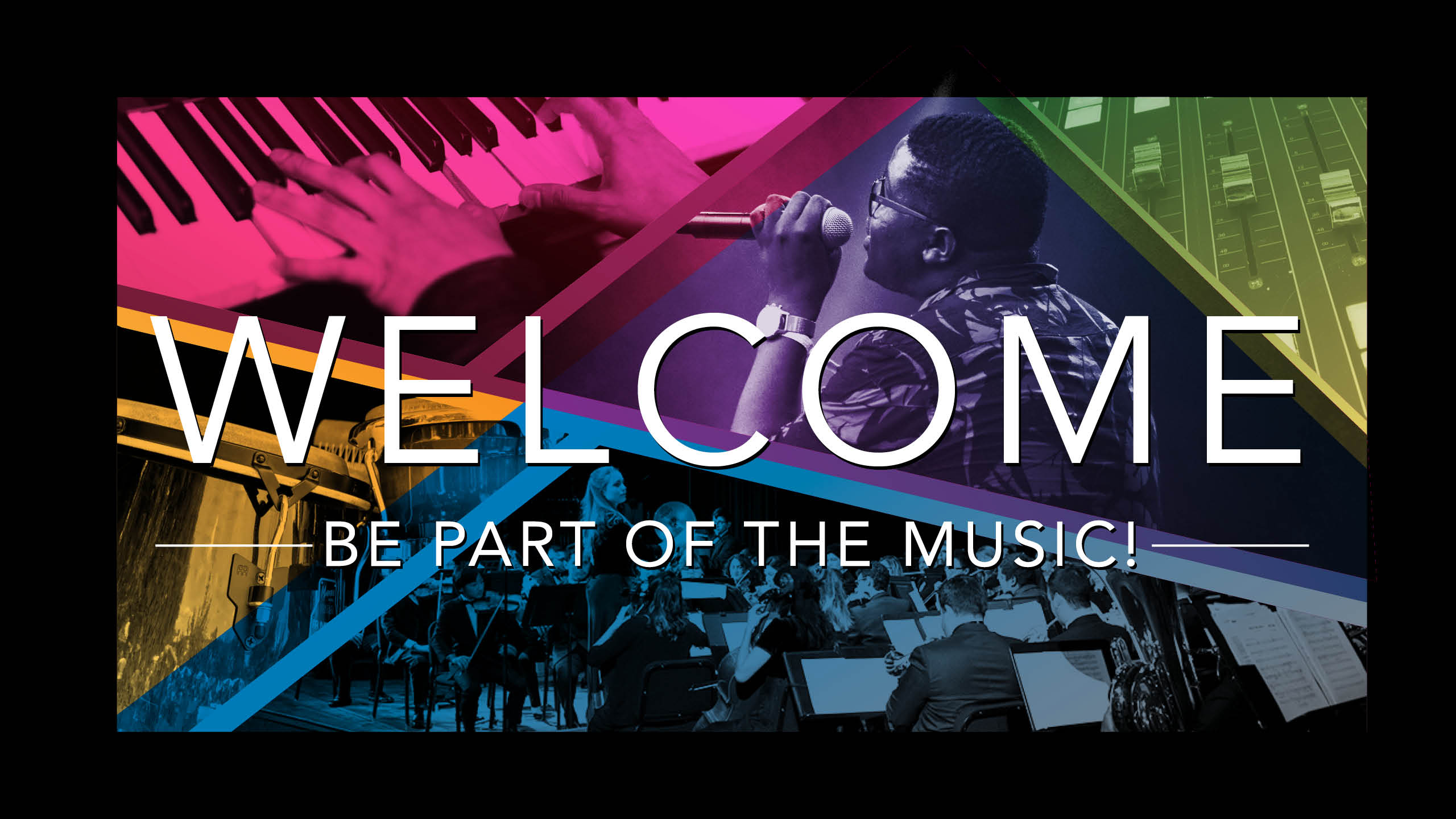 Welcome!
The Cal State San Bernardino Department of Music provides students with a rigorous musical education as a foundation for a lifelong understanding and love of music, as well as preparation for a wide variety of careers in music. We accomplish this through an emphasis on undergraduate education, small class size, and close interactions between faculty and students, all with a continual focus on artistic expression. Consistent with the university's mission, the department is also committed to serving the campus and Inland Empire communities through on-going performance and educational initiatives.
Download the CSUSB Music Department Brochure and the Viewbook for Prospective Students.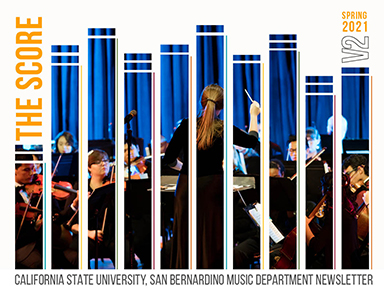 The Music Department is proud to announce the second edition of The Score, a bi-annual newsletter that spotlights the latest performances, innovations, and achievements within our department, as well as current news from our students, faculty, and alumni. In these pages, you'll read about our new ensembles and musical endeavors, listen to some of our top performances (including those recorded virtually!), and get an inside scoop on upcoming events, collaborations, and more! We hope you enjoy a glimpse into the Music Department at CSUSB! Click here to view the Music Department Newsletter.