Brass Enselmble Main Content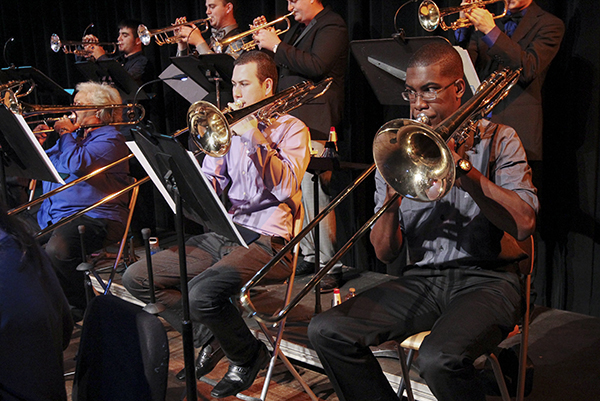 Brass Chamber Music at CSUSB is designed to teach students how to perform in a variety of configurations of brass instruments. It's an excellent opportunity for students to enhance their musical abilities, improve their performance confidence, and develop interpersonal skills within a small group setting. Students are able to refine their artistry in a stimulating musical environment.
Directed by Dr. Angela Romero, Brass Chamber Music features students grouped in a wide variety of repertoire-specific ensembles including large brass ensemble, brass quintets, trumpet and trombone quartets, or trios. Students receive weekly coaching sessions and each group's efforts culminate in a performance at the end of each semester.
Please e mail angela.romero@csusb.edu for more information and to arrange times.