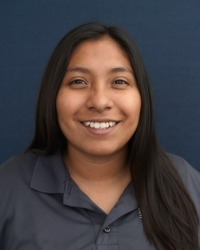 Estrella Garcia 
The first in my family to graduate with my B.A. 
I love going to Dodger games. I have two jerseys signed by Adrian Gonzalez. 
Favorite place to travel is Seattle. I travel there twice a year. 
Going to the movie theaters is how I practice self-care. 
I bought my dream car at 20 years old. I love to maintain it & keep it nice and clean. 
Crystal Orellana
Part of the first cohort for AB12 Extended Foster Care 
Former Renaissance Scholar 
Current MSW Student at CSUSB  
I LOVE LOVE LOVE boba 
Wanted to be an attorney for foster youth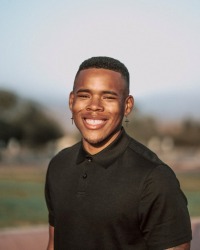 Kevon Lee
Kevon Lee is a national activist for anti-bullying, education, and at-risk youth. He is the author of "Kevon's Big Field Day, We should All Have A Chance". His highly sought-after keynote "Go Make a Difference (#GoMAD)," has been shared with thousands of students, parents, and educators. Kevon holds a Bachelor's degree from California State University, San Bernardino, and is currently a student at California Baptist University where is working toward his master's degree in Higher Education Leadership and Student Development. Kevon is a recipient of the 30 under 30 awards for his dedication, innovation, and service in the 47th Assembly District.
Calendar of Events
October 2021
Thursday 10/7, 12 - 1pm: Financial Aid Zoom Workshop 
Friday 10/22, 12 - 1pm: Zoom New Student Orientation
Tuesday 10/26, 12 - 1pm: Financial Aid Workshop
November 2021
Thursday 11/4,  12 - 1pm: Coping Skills and Self Care
Tuesday 11/9,  12 - 1pm: Internships/ Resume/ Interviewing Skills
Monday 11/15,  12 - 1pm: Securing Off-Campus Housing
Thursday 11/18,  12 - 1pm: Physical/Mental Health
December 2021
Friday 12/3, 4:30 - 7pm: RSP Holiday Party
January 2022
Thursday 1/27, 12 - 1pm: Mindfulness Workshop
February 2022
Thursday 2/3, 12 - 1pm: Financial Aid 
Thursday 2/10, 12 - 1pm: Make your home your peace
Thursday 2/24, 12 - 1pm: Housing
March 2022
Thursday 3/17, 10:30am - 1:30pm: Paint and "Sip"
April 2022
Thursday 4/7, 12 - 1pm: Cultural & personal Identity Formatting
Thursday 4/14, 12 - 1pm: Getting Ready for End of Year
Thursday 4/21, 12 - 1pm: Supportive Relationships
May 2022
Friday 5/13: End of Year Celebration & Foster Care Awareness Gift