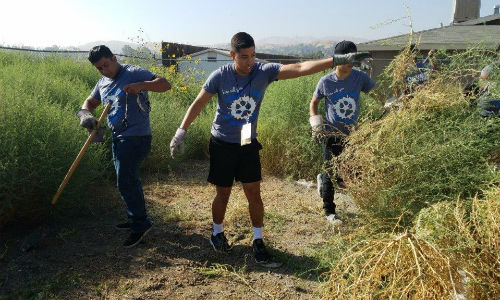 Summer Bridge 1
As part of their community service project, students cleared soil for planting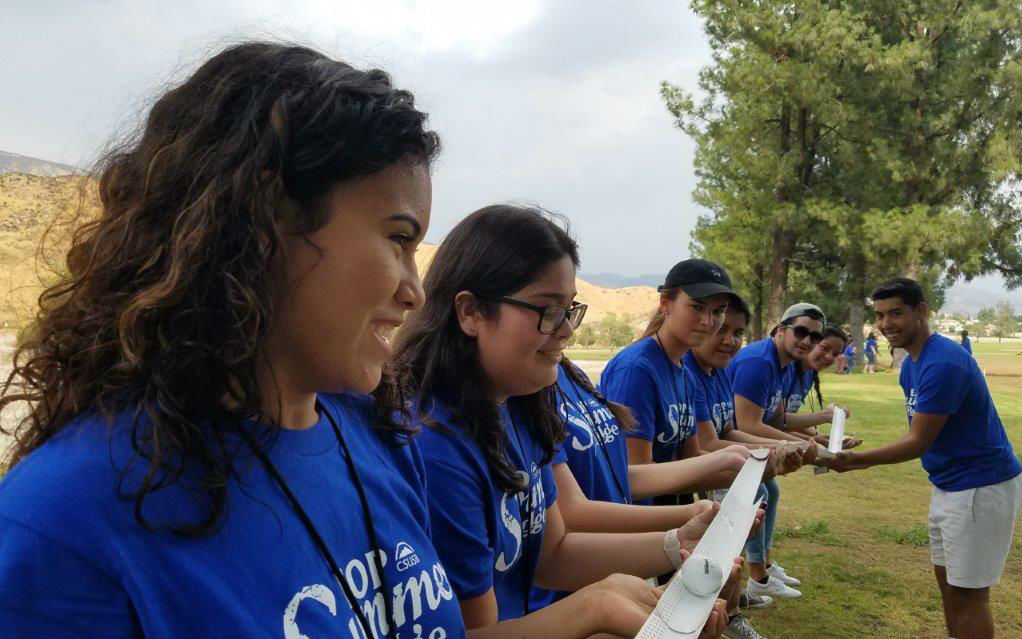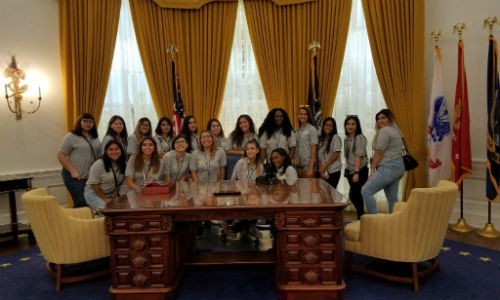 The Nixon Library Oval Office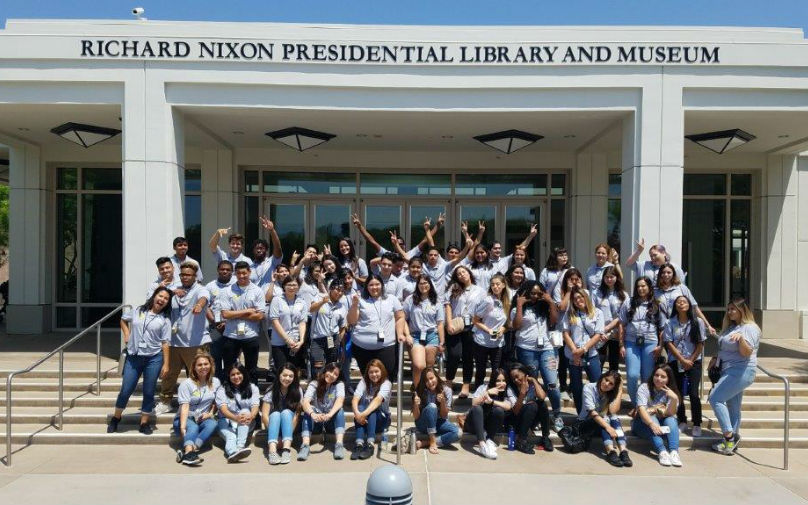 Summer Bridge 3
Field trip to the Nixon Library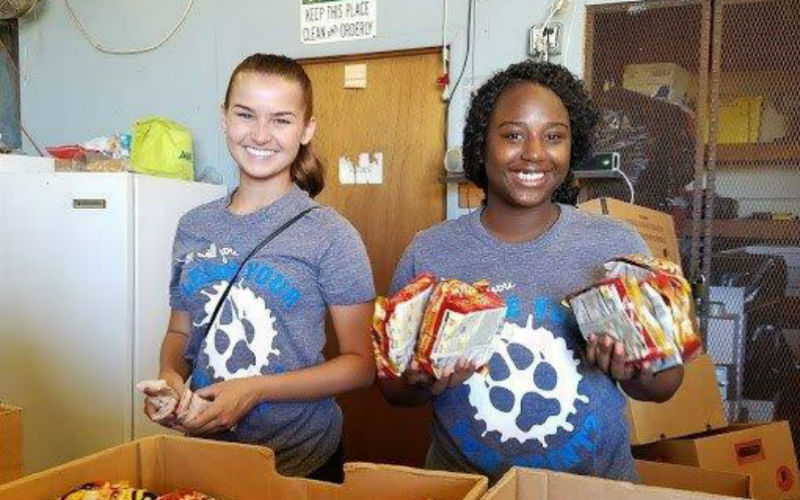 Summer Bridge 4
Students participate in packing food for community members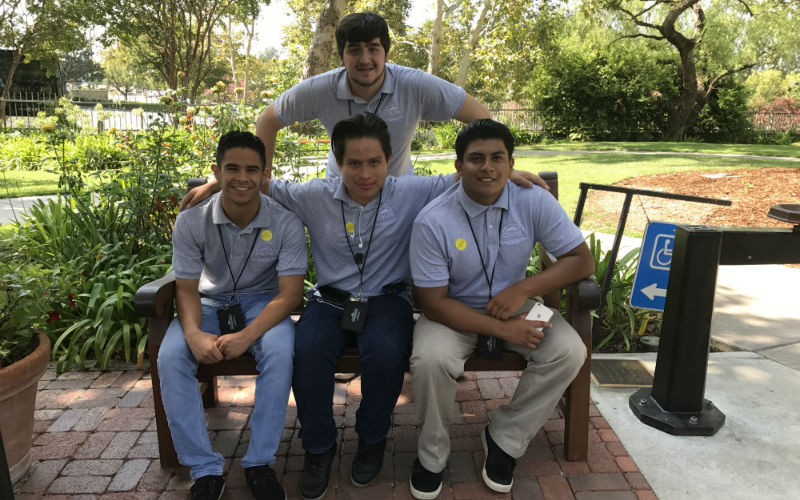 Summer Bridge Participants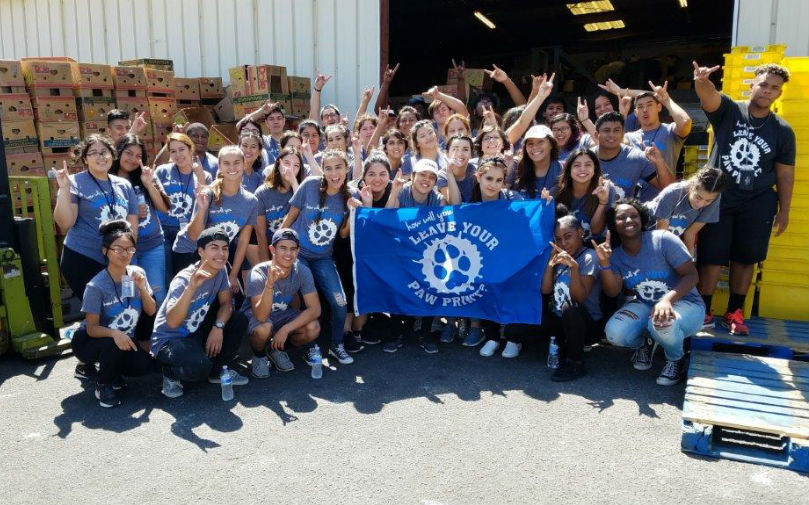 Summer Bridge 5
Community service at Helping Hands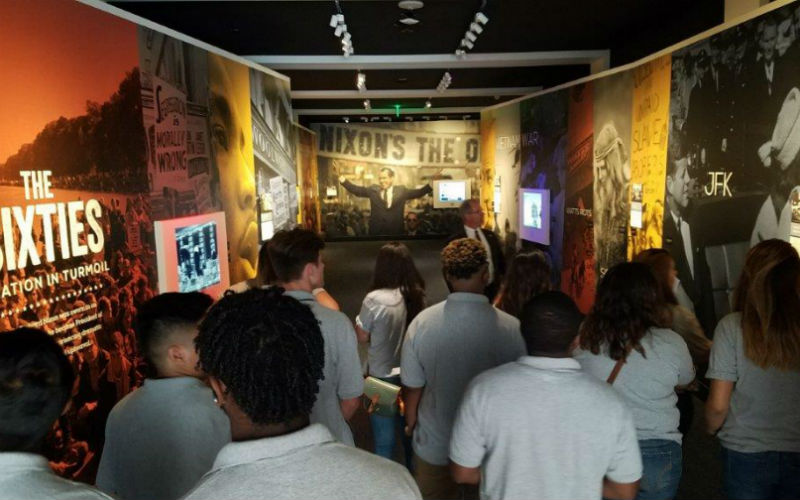 Summer Bridge 6
Students touring the Nixon Library
Summer Bridge 2019 Application
The Summer Bridge Program is an intensive and exciting 6-week experience for new CSUSB EOP Freshman. Students live on the CSUSB campus for the first three weeks of the program and then commute to campus during the final weeks. All selected students must have reliable transportation to and from campus. Daily attendance is mandatory.
The program is designed to assist students with their acclimation to the university environment. The program's goals are to give students a head start towards a successful college experience and the opportunity to begin building community with other students. Strong emphasis is placed on the preparation necessary to successfully meet the rigorous challenges of university life.
The program consists of academic classes, counseling services, university orientation, student development workshops, leadership experiences, a cultural field trip, a community service project, and recreational activities. Academic classes are credit bearing and students will have the opportunity to progress in the first-year math course sequence.
Students will be engaged full-time in classes and program activities Monday through Thursday for 6 weeks. Students are provided with required course materials, academic supplies, and meals. 
Student participants of the Summer Bridge program will be exempt from participating in the CSUSB Early Start or Coyote First STEP program. If required to participate in Early Start or Coyote First STEP, please register accordingly. If accepted to the EOP Summer Bridge program, the EOP Office can assist in canceling your Early Start or Coyote First STEP registration.
CAPACITY: A maximum of 50 students will be admitted. Applications will be processed on a first-come, first-served basis.
COST: The EOP Summer Bridge Program is FREE for students, with the exception of parking and any personal items students choose to bring during the residential component. Books, academic supplies and meals will be provided at no cost.
APPLICATION: Due to the significant number of applications received, we encourage you to apply early. The submission of an application will only establish eligibility, it does not guarantee acceptance to the Summer Bridge program.  If accepted, you will be notified by the EOP office.
If you have any questions regarding the EOP Summer Bridge program please visit or contact:
California State University, San Bernardino
Educational Opportunity Program (EOP) UH-395
Attn: Chee Vang, Summer Bridge Coordinator
5500 University Parkway
San Bernardino, CA 92407
Phone: 909.537.5042
Fax: 909.537.7084