A Message from the Chair of the EOP Alumni Chapter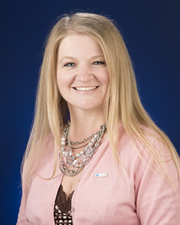 Dear EOP Alumni:
If you are anything like me, you look back upon your time at CSUSB and your enrollment in the EOP program with great gratitude. You recognize that the college provided you with a quality education in a nurturing environment. You are grateful for the benefits afforded to you as a part of your undergraduate education and if given the opportunity you would eagerly ensure that other students could reap similar benefits.
I can remember the beginning of my undergraduate education like it was yesterday. I had an overwhelming fear of going to college and of entering an unknown territory. Like many of you, I was the first in my entire family to pursue higher education, money was not abundant in my household, and I struggled academically. Yet despite all of these barriers, the EOP staff believed in me and was committed to ensuring my success.
During recent years, our state has been in a financial crisis and funding for student support programs like EOP is in jeopardy. Students can no longer count on grant programs alone to fund their education. Given the uncertainty of our state's economy, it is more important now than ever for us to come together and offer support to our current and future EOP students who come from historically low-income disadvantaged backgrounds.
I invite you to participate on the leadership team for the EOP Alumni Chapter. This group was designed to supplement the efforts of the EOP staff, to help raise funds for book awards and to help educate our state's elected officials about the importance of providing at-risk students with the support necessary to succeed in college.
The EOP Alumni Chapter meets on the second Monday of each month at 6:30 p.m. in University Hall Room 397 (located on the 3rd floor next to the EOP Office). I do hope you will join me in supporting this important cause, and I look forward to sharing this fulfilling opportunity with you.
Sincerely,
Iwona-Maria Luczkiewicz Contreras
BS Health Science 2002