Here is what students had to say about their EOP Summer Bridge experience:
"It was honestly a really great experience. I've learned so much and have gained close relationships with my peers and all of the EOP staff."
"Before Summer Bridge, I was scared that college would be really hard. I was reminded that it'll take hard work and dedication, it's something I can do."
"It helped me a lot! I would have been lost. I'm thankful for Summer Bridge."
"It has assisted me in being more comfortable in the digital setting and how to manage faster pace teaching."
"I was afraid of this new chapter in life but EOP really helped me see and learn that I have nothing to be afraid of because I'll always have someone there to help me."
"They assisted me in becoming acquainted with the variety of resources they offer on-campus like the career center, the coyote closet, student health center, etc. I now have a better grasp of what my 4 years are going to look like at CSUSB. Go COYOTES!"
"EOP Summer Bridge program assisted me in transitioning from high school to CSUSB by giving me an opportunity to experience what college classes and professors would be like and improve my skills."
"The EOP Summer Bridge program helped me feel more confident in attending school in the fall. I do not feel scared of getting lost anymore and I have familiar faces I can look for."
"I believe the ice breakers and the workshops were beneficial. It boosted my confidence and it opened me up to making friends to build community. The workshops shared about the awesome resources, and it made me feel cared for because others want to help me be successful."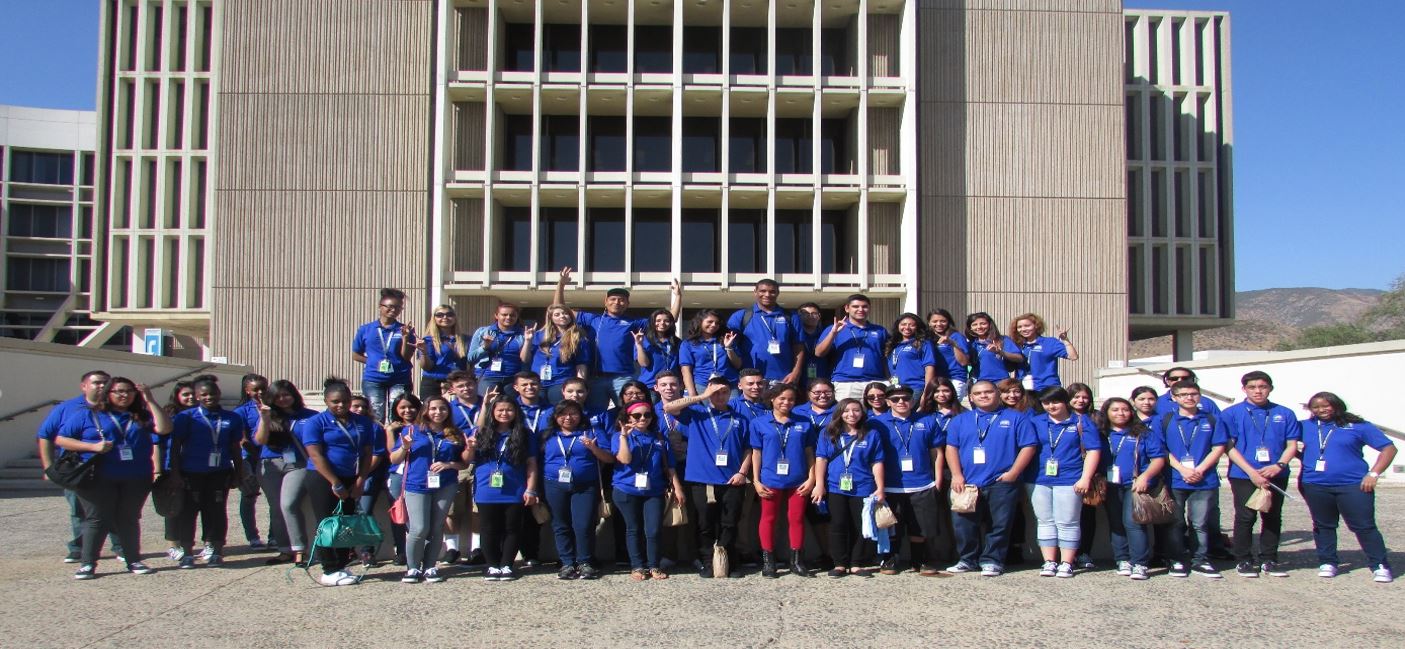 "The EOP Summer Bridge program has made me feel more confident in attending CSUSB. I have made friends and met staff. I have received a greater understanding of college and the expectations. I feel confident that with all of the resources, I can do this!"
"What the EOP Summer Bridge program did to impact me the most is their honest appreciation and care towards me and that lets me know that I will not be alone in the fall."
"The EOP Summer Bridge assisted me greatly in my transition from high school to California State University, San Bernardino. It took away the fear of starting college and helped me lose the feeling of being lost in a new environment."
"It gave me the experience on how to survive college."
"This program really helped me open my eyes and get in that 'college' mood to try even harder, which is amazing."
"The EOP Summer Bridge has assisted me in transitioning from high school to CSU, San Bernardino in many ways. The biggest way was by allowing me to gain an understanding of the differences in expectations and coursework there is between high school and college. I was able to interact with my professors and peers with ease and never felt afraid to ask for help. I loved being a part this program!"
"Your mentality changes. You realize you're not a kid anymore and have to fight and go above and beyond for everything."
When asked to rate their overall EOP Summer Bridge experience, 87% of respondents rated it as "Excellent."
When surveyed, 91% of EOP Summer Bridge respondents said they would recommend the program to an incoming EOP student.