Iwona-Maria Luczkiewicz Contreras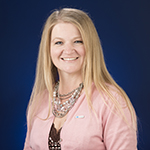 Iwona Contreras serves as the chapters chair. She earned a B.S. degree in health sciences in 2002. Iwona is currently employed at CSUSB as an administrative analyst for the Pfau Library. Iwona also served as President of Programs for Arroyo Verde Elementary PTA and VP Finance for Association of Latino Faculty, Staff and Students.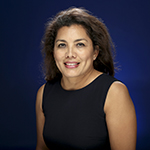 Tina M. Valencia serves as the vice chair of finance, a position which she has held since the chapter's inception. Tina graduated from CSUSB in 1999 with a B.S. in business administration. Tina has invested the past 22 years of her career working at CSUSB and currently serves as an administrative analyst specialist for College of Natural Sciences.

Roxanne Cochran serves as the Secretary.  She graduated from CSUSB in 1976 with a B.A. in Business Administration.  She is retired from the County of San Bernardino.
 
Open Positions:
Vice Chair of Marketing
Vice Chair of Operation