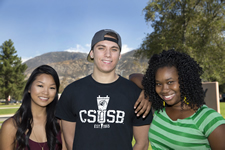 Cal State San Bernardino's EOP Renaissance Scholars Program was established in 2003. The program is committed to providing comprehensive support services to EOP-eligible, current and former foster youth as they transition into the university and through to graduation. The success of the EOP Renaissance Scholars Program is a result of services provided through the collaborative efforts of various campus departments at Cal State San Bernardino and community partners.
Students who indicate on their EOP application that they are a current or former foster youth or ward of the court are contacted by the Program Coordinator and informed about the program. If eligible, a student will be asked to submit the required documentation and an interview/campus tour will be arranged.
For more information, contact Reneisha Wilkes at (909) 537-5042, or by email to Reneisha.Wilkes@csusb.edu.
Program Goals
Assist current and former foster youth with admission to the university
Provide comprehensive support that promotes academic and personal success
Encourage active participation in university life
Prepare students for graduation and beyond
Provide experiences that enrich students educationally, culturally and socially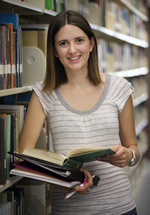 Admissions Assistance
Orientation
EOP Summer Bridge Program
EOP Grant Award
Academic Advising
Personal Counseling
Financial assistance and guidance
Priority Registration
Mentoring
Mid-semester Evaluations
On-campus Housing Assistance
Scholarships
Tutoring Services through the Learning Center
Life Skills and Academic Workshops
Cultural Enrichment Activities and Recreational Activities
Networking and Leadership Opportunities
Post-graduation Career Planning and Assistance (Resumes, Cover Letters, and Mock Interviews)