Email
Since the start to the Covid-19 pandemic, we have been relying more on emails.  We recommend if possible that you use email to communicate with us.  
IMPORTANT Information For Students - Read First.
We anticipate a large volume of emails.  Please be patient and help us by doing the following.
Include your full name and CoyoteID in all emails
If you are interesting in adding or dropping a course, include all course and section numbers.
After requesting an add or drop, please check your study list on MyCoyote first before sending follow up emails.
Please use the following table to determine who is the most appropriate person(s) to contact to address your questions.
Department Contact Information

| Questions about: | Contact: | Email: |
| --- | --- | --- |
| Course Enrollment | Departmental Office AND Instructor | math@csusb.edu + Instructor email |
| Student requests | Department Chair  -  Dr. Madeleine Jetter | MJetter@csusb.edu |
| MA Program | MA Coordinator  -  Dr. Corey Dunn | cmdunn@csusb.edu |
| BATT Program | Dr. Laura Wallace | wallace@csusb.edu |
| GE Program | Dr. Susan Addington | saddingt@csusb.edu |
| General questions | Departmental Office | math@csusb.edu |
Location
The Department of Mathematics is located in Jack Brown Hall, Room 370 (JB-370). Our computer lab is located on the same floor in JB-390. Most faculty offices are also located on the third floor but some part-time faculty and teaching associates have offices on the fifth floor.
For information on getting to the University and to see a campus map, please visit the Maps & Directions link at the top of this page.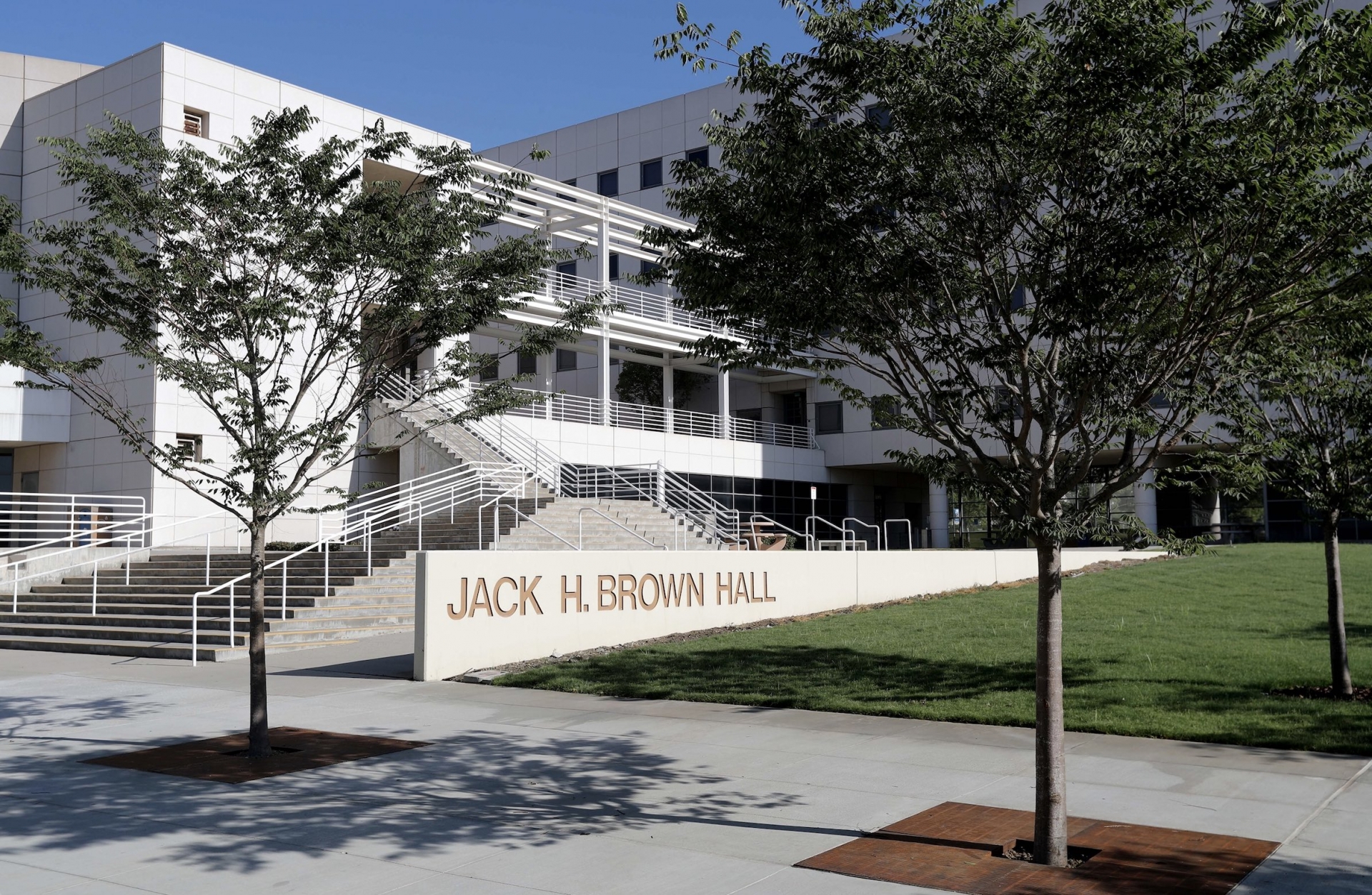 Telephone
The telephone number of the Department of Mathematics is (909) 537-5361. Telephone numbers of faculty as well as email addresses can be obtained from the University directory or from the Faculty/Staff Directory.