Welcome to our Calculus page.  Go back to our Undergraduate Program Homepage.
Here at CSUSB, we offer two semester single variable calculus sequence:
Calculus 1 - Math 2210 - Differential Calculus and some Integral Calculus
Calculus 2 - Math 2220 -  Integral Calculus, Sequences, and Series
How to finish calculus if you started calculus under quarters?
When CSUSB went to a semester calendar, we replaced three 10-week courses (Math 211-212-213) with two 15-week courses (Math 2210-2220). If you started calculus under quarters and need to finish under semesters, you need a bridge course to avoid gaps or redundant material.  For more details, please refer to our calculus bridge pdf.  
Textbook
In both calculus courses, we are using Calculus: Single Variable, 7th ed. by Hughes-Hallet et al.  You must purchase a new copy as you will need the associated code to access WileyPlus.  The digital text together with 1 semester WileyPlus access can be purchased from the Coyote Bookstore for $60.25.  
Coverage
While the pace of each section will vary, our courses will cover roughly the following book sections:
Math 2210:   1.1 - 1.9, 2.1 - 2.6, 3.1 - 3.7, 3.9, 3.10, 4.1 - 4.6, 5.1 - 5.4 6.1, 6.2
Math 2220:    5.1 - 5.4, 6.1, 6.2, 6.4, 7.1-7.5, 4.7, 7.6, 7.7, 8.1, 8.2, 4.8, 8.3 - 8.8, 9.1 - 9.5, 10.1 - 10.4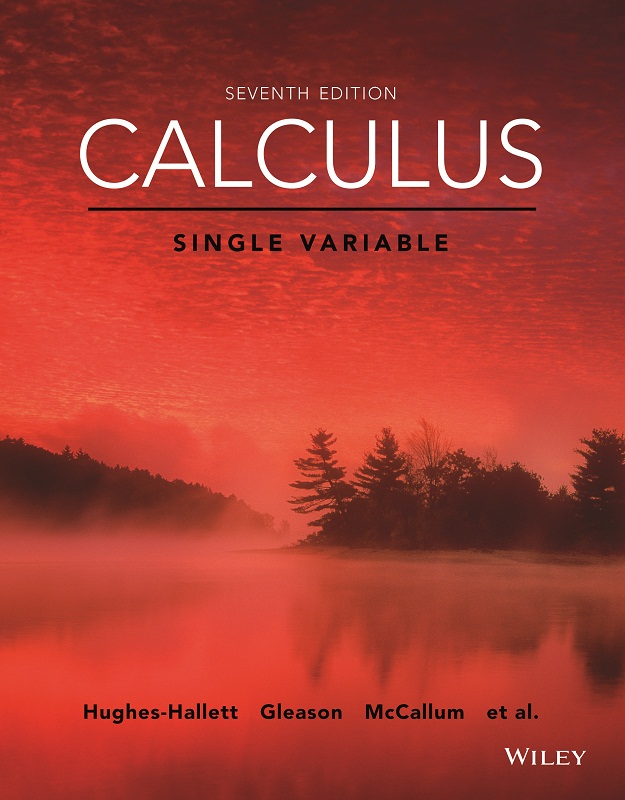 Online Homework
In general, you will access your homework on WileyPlus, which you can access here:
Technology
A key strategy of this course is the Rule of Four, which is to view every concept: verbally, visually, numerically, and symbolically.  To effectively do this, you will want to take advantage of GeoGebra, and free and incredibly robust technological tool.  It enables you to graph, create spreadsheets, and perform computations.  For more, see our technological resources page.
Prerequisites and Registration
The prerequisite for Math 2110 is one of the following:
Preparation for Calculus A & B (Math 1402 & 1403) taken at CSUSB
Accelerated Preparation for Calculus (Math 1401) taken at CSUSB
Pre-calculus

Math 120 taken at CSUSB
or pre-calculus transferred in from another college

Satisfactory performance on a department placement exam
We think that each and every one of you is capable of succeeding in calculus, but sometimes people are simply missing some necessary content knowledge and skills that they should acquire before enrolling in calculus.  That is why we take our placement and prerequisites very seriously.  We want to do our best to set you up for success.  A useful tool to check for yourself if you are ready for calculus is the 
MDTP - Calculus Readiness Test
We encourage you to take it at home.  
Calculus Labs
For each of our calculus courses, we offer an socciated lab, 2210L and 2220L, respectively.  In these labs, you will find additional instruction in algebraic and geometric concepts and skills needed for calculus. You will use mathematical technologies for visualization, experimentation, and problem solving.  We recommend these for all students enrolled in calculus.
Your directed self-placement in a lab is based on campus placement standards, mathematics department assessments and consultation with an advisor.  It is graded Credit/No Credit.  A lab may not be taken for credit by students who have already completed the associated calculus course.