Welcome to the Office of Community Engagement!
---
OCE Annual Report 2021-2022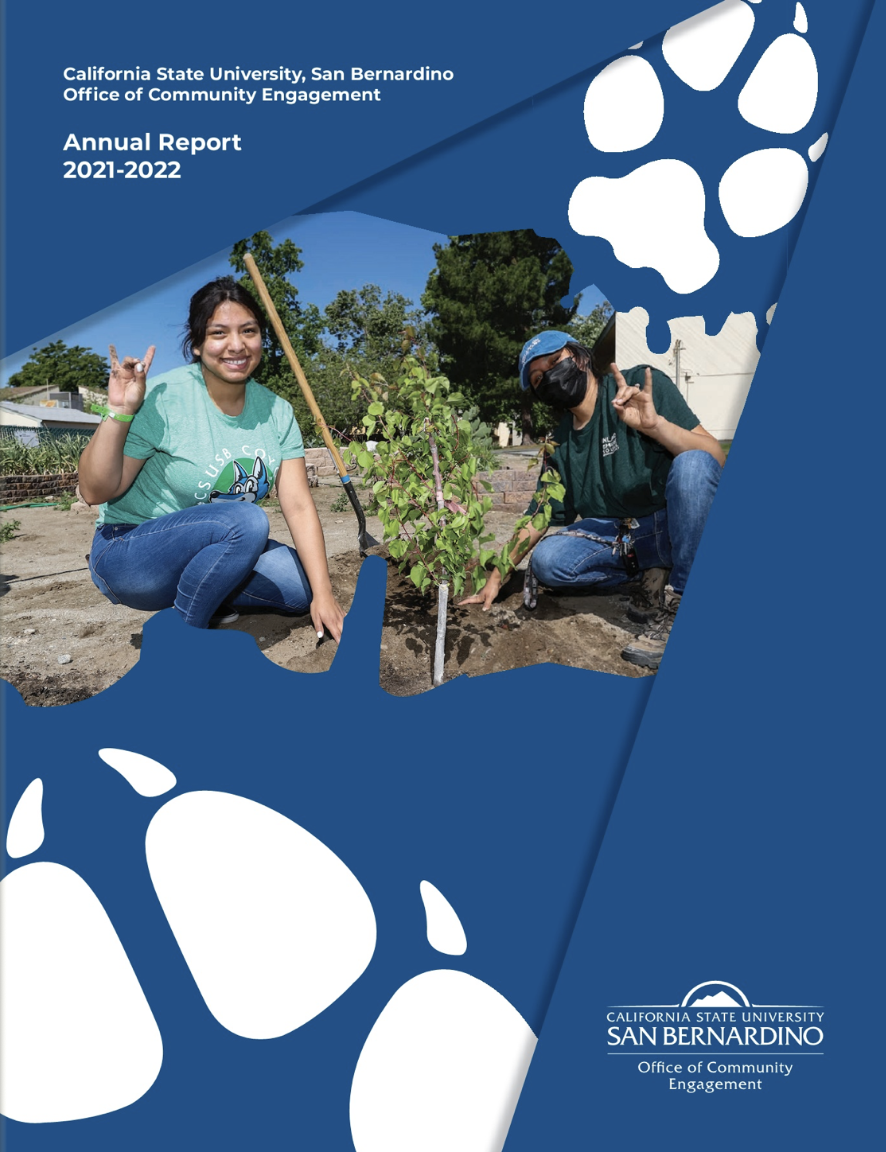 CSUSB's Office of Community Engagement (OCE) is very pleased to present our Community Engagement Annual Report! Please join us in recognizing the important work of hundreds of CSUSB students, faculty, staff, and community partners during the 2021-22 academic year.
We are proud to present this year's annual report as a celebration of CSUSB's commitment to student success and vibrant communities.
---
Events, News & Announcements
New Home for OCE
The OCE team members are ready to help you engage with the community! Stop by our offices in the Administration Building, Room 164.
PDC Street Medicine Program
Younglee Kim, Nursing & Diane Vines, Nursing are creating a Foot Soak Program to service the homeless population in the Coachella Valley!
Outstanding Community Engagement Faculty Award
Alexandra Cavallaro, Ph.D. is the recipient of the 2021 Outstanding Community Engagement Award for her deeply innovative and engaged academic work; history of community collaboration and change, and her role in promoting CSUSB as an institution committed to the development of a stronger and more engaged society through the Inside-Out Prison Education Program.
Coyote Cares Day 2022
Coyote Cares Day is a day of volunteer service in local communities that provides CSUSB students with an understanding of the work of nonprofit organizations and engages the students through volunteer service.
---
View Our Latest Social Media Posts