New!  Check out this new resource on community-based participatory research by Jose Munoz, Associate Professor in Sociology!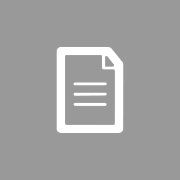 CBPR by Jose Munoz (290.39 KB)
More toolkits on community engagement topics are coming soon!
---
The Office of Community Engagement promotes many opportunities for CSUSB faculty to aid in serving the public good.  Please email Diane Podolske at dpodolsk@csusb.edu with any questions or for the award application forms.
The annual Outstanding Community Engagement Award recognizes one faculty member annually based on the following criteria: evidence of high quality, deeply engaged academic work; evidence of community collaboration and change; and evidence of institutional impact. Awardees will receive a recognition award, $1,000 in professional development funds, and his/her name on a perpetual plaque in the Faculty Center for Excellence.  Nominations are due by March 3, 2020. Supporting materials are due from the nominated faculty member by March 15.
The Establishing Community Partnerships Grant offers faculty substantial support in their efforts to development community partnerships as a first step to other community engagement strategies, including but not limited to community-based learning and service learning for students both in formal classes and in other teaching-related activities (research teams, internships, independent study, co-curricular and extra-curricular activities), as well as in community-based and community participatory research, scholarly, and creative activities. Mini-grants of up to $3,000 will be awarded.   New grant deadlines will be announced in September, 2019!
The Service Learning Faculty Fellowship program provides up to $2,000 in faculty support for adding a service learning component into course curriculum.  Grant deadlines are October 7, November 4, December 2, 2019 and February 3, 2020.
The Community-Based Research mini-grant provides up to $5,000 in faculty support for starting or continuing community-based research projects.  Grant deadlines are October 7, November 4, December 2, 2019 and February 3, 2020.
The Community Engagement Travel Grant program provides up to $2,500 in travel funds for professional conference that enhance faculty knowledge and participation in service learning, community engagement and/or community-based participatory research.  Grant deadlines are October 7, November 4, December 2, 2019 and February 3, 2020.
For more information, please contact:
Diane Podolske, Director, Office of Community Engagement
Email: dpodolsk@csusb.edu
Office: FO-228
Phone: (909) 537-7483
---
Do you have questions about managing risk for your service learning class?  Find answers here!
https://www.csusb.edu/risk-management/internships/managing-risk-internships