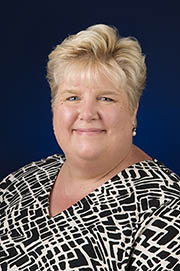 Diane Podolske
Director
Email:dpodolsk@csusb.edu
 
Diane Podolske, Ph.D. is the Director of OCE. One of Diane's responsibilities is to connect CSUSB students and faculty with local nonprofits, schools and government agencies for service learning and community-based research projects. She is originally from Minnesota and studied Educational Psychology at the University of Nebraska-Lincoln. A fun fact to know about Diane is that she worked as a "secret shopper" for McDonald's to help pay for her college expenses.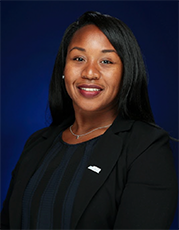 Camelia Fowler
Community Partnerships Analyst
Email: cfowler2@csusb.edu
Camelia Fowler is the Community Partnerships Analyst for OCE. She joined CSUSB in 2005 and has held several positions on campus, including as the university's Testing Officer, Assistant to the Associate Provost for Academic Programs, and student assistant for Academic Affairs.  Cam has also served on the campus' planning committees for the Women's Leadership Conference, Employee Appreciation Day, and Human Trafficking Awareness Day.  In September 2018, Cam was awarded the President's Divisional Distinguished Service Award for the Academic Affairs Division. Cam's responsibility is to lead community-based learning projects with CSUSB students, faculty, campus departments and local/regional/international community partners. A fun fact about Cam is that she loves to travel and collect magnets from places she has traveled to!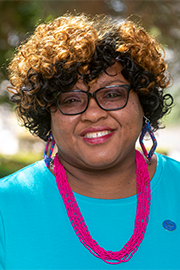 Dionne Hicks
Administrative Support Assistant
Email: Dionne.Hicks@csusb.edu
Dionne Hicks is the Administrative Support Assistant for OCE. She is the friendly first point of contact for students, faculty, and community partners who want to get engaged with our programs and services. Dionne has a passion for serving in the community.  A fun fact about Dionne is she was once brave enough to sing a "solo" in a band.  
Office of Community Engagement
Administration Building, Room 164
5500 University Parkway
San Bernardino, CA 92407
Main Line: (909) 537-5793
Email: leaveyourpawprint@csusb.edu