Faculty Highlights
Community-engaged faculty members create innovative learning experiences, conduct meaningful research, and publish work that contribute to their field and highlight their expertise. We feature those accomplishments and more in this section.
---
Reveka Shteynberg - Partnership with Foster Advocates
Reveka Shteynberg, Assistant Professor in the Department of Criminal Justice, has partnered with Foster Advocates, a nonprofit dedicated to foster advocacy, policy change, and community organizing.
Dr. Shteynberg assisted a recent project examining the impact of the Covid-19 pandemic on foster youth across Minnesota, resulting in an impact report that summarizes the results of a survey and focus groups and provides practical recommendations for policy and practice. Shteynberg's efforts helped the nonprofit analyze data and draft the report, which included an interpretation of the qualitative and quantitative survey and focus group data, linking findings with existing research and providing support with the overarching framing of the narrative and recommendations. 
The Foster Youth Covid-19 Impact Report, which has the first state-specific data showing the impact of COVID-19 on foster youth, provided the data needed for Foster Advocates to advocate for COVID-19 support funds for impacted fosters. The nonprofit organization has been able to use the data for critical advocacy and to secure CARES funding from Hennepin County, Minnesota. The funding has provided $1500 payments to 120 impacted Foster youth, focusing on those who just aged out through age 26.
Since the release of this report, Dr. Shteynberg has joined two new projects with Foster Advocates. The first project is a new survey looking at COVID-19 impact and transition outcome data for youths and young adults who are aging out of foster care. In addition, Shteynberg will join a study which will identify and map 'social service deserts' in the state of Minnesota.
Dr. Shteynberg plans to involve students in meaningful service learning experiences as the partnership with Foster Advocates continues to develop. The Office of Community Engagement has recognized Dr. Shteynberg with the Do Good Volunteer Recognition Award for her important contributions to the report! Congratulations Reveka!
---
Jessica Block Nerren - Selected as Kopenhaver Center Fellow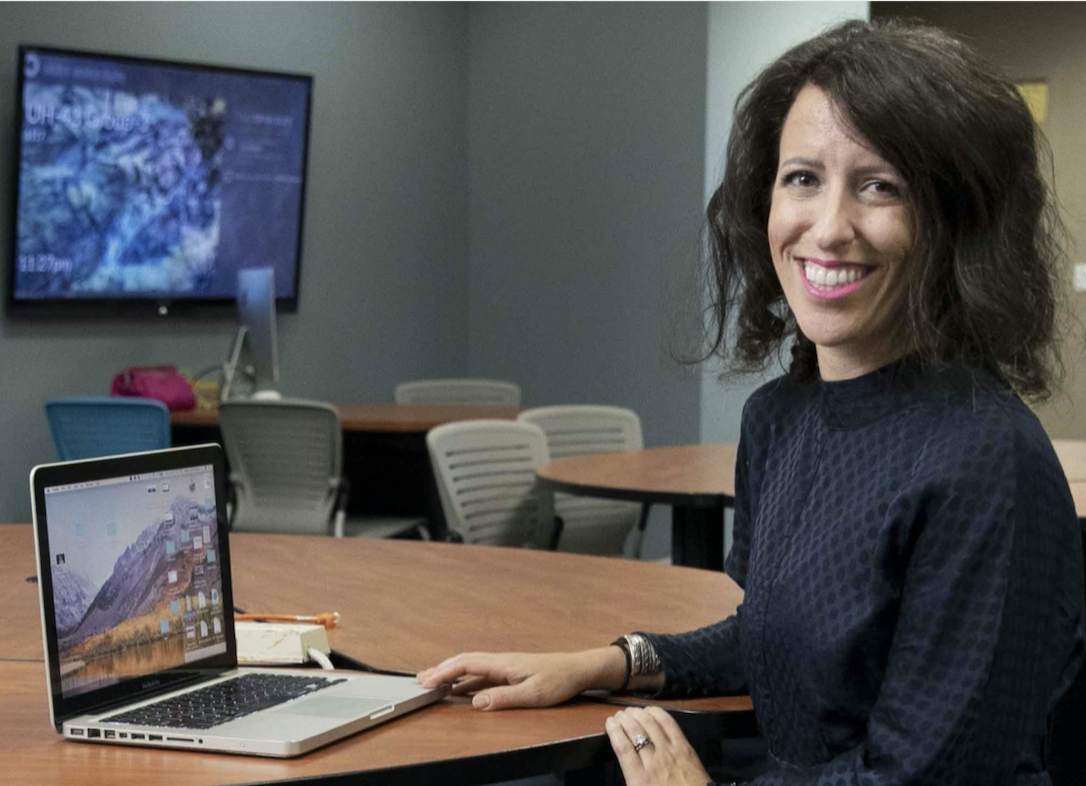 Jess Block Nerren, a full-time lecturer of communication studies at Cal State San Bernardino, was selected as one of only 50 Kopenhaver Center Fellows nationwide by the Association for Education in Journalism and Mass Communication (AEJMC). 
The award is given to primarily tenure-line faculty and is sponsored by the Lillian Lodge Kopenhaver Center for the Advancement of Women in Communication at Florida International University and the AEJMC Commission for the Status of Women. 
"I'm incredibly excited and honored to be part of the eighth cohort of Kopenhaver Fellows and I am thankful for CSUSB for guiding to me to the point where I am worthy of this honor," said Nerren, who is a doctoral candidate in the CSUSB Ed.D. program. "As a full-time student and faculty member, I have gained so much from the brilliant individuals I find myself fortunate to teach and learn with at CSUSB every day, and none of this would be possible without them."
The Kopenhaver Center was created to empower both women professionals and academics in all the fields of communication, in order to develop visionaries and leaders who can make a difference in their communities and their profession.
"Being identified for the AEJMC Kopenhaver Fellowship means that folks at the highest levels of leadership in communication saw me as a potential future leader in communication and I am deeply honored by their selection," Nerren said. "I am excited that I will continue to be able to be connected with this incredible group of individuals throughout the year and throughout my career."
Jessica Block Nerren is a strong partner of the Office of Community Engagement having received a travel award to attend a community engagement conference, a Service Learning Fellowship to integrate service learning into a public relations course, and received OCE awards for community-based publications!
Congratulations Jessica for this well-deserved fellowship!
To read the full Inside CSUSB article, visit
https://www.csusb.edu/inside/article/532818/csusb-lecturer-selected-one-only-50-kopenhaver-center-fellows-nationwide
---
Jennifer Alford - Trout in the Classroom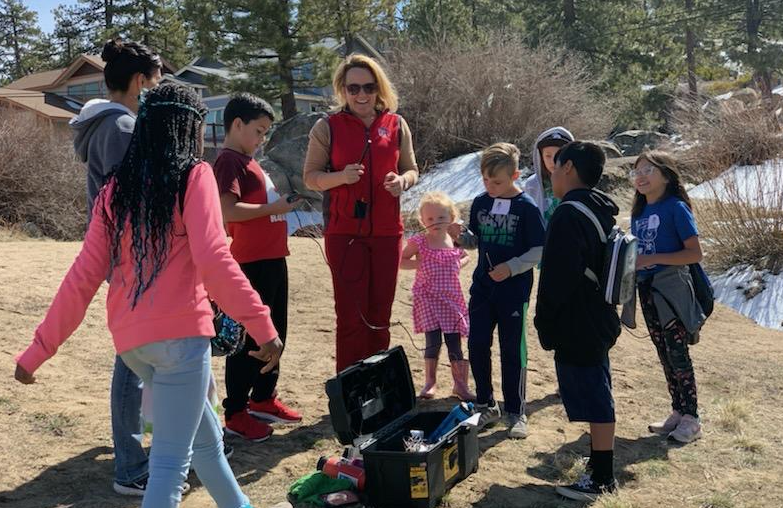 Jennifer Alford,Professor of Geography and Environmental Studies, CSUSB
Jennifer Alford, Assistant Professor of Geography and Environmental Studies, has partnered with the Inland Empire Resources Conservation District (IERCD) for nearly three years on a number of projects aimed at increasing environmental education experiences and resource conservation opportunities for students and community members.
In partnership with the California Department of Fish and Wildlife, Dr. Alford and IERCD provided several "Trout in the Classroom" fish release experiential programs which allowed students from Loma Linda and McKinley Elementary Schools to participate in scientific-based field research experiences. Students learned about the life cycle of trout, a prominent fish species in California rivers and lakes. Students were also introduced to aquatic environments and learned the importance of individual responsibility for natural habitats. Classroom teachers at both schools received aquarium and dissection equipment and training to facilitate the program.
California Department of Fish and Wildlife supplied trout eggs to the classrooms with a special permit for the students to raise and release the fish into waterways to increase aquatic biodiversity. Students and teachers maintained the aquariums and observed the fish as they hatched and developed. At the trout release event at a local river, IERCD set up learning stations on wildlife, plants and aquatic entomology, and Dr. Alford and students led a learning station on water quality. The California Department of Fish and Wildlife offered stations on casting for trout and trout release.
The "Trout in the Classroom" program has allowed Dr. Alford to include meaningful service learning experiences with K-12 students and program partners for CSUSB graduate and undergraduate students, as well as encourage the development of the next generation of environmental scientists. The IERCD plans to continue the "Trout in the Classroom" program and increase the number of participating classrooms in its service area.
---
Breanna Putman - 2020 City Nature Challenge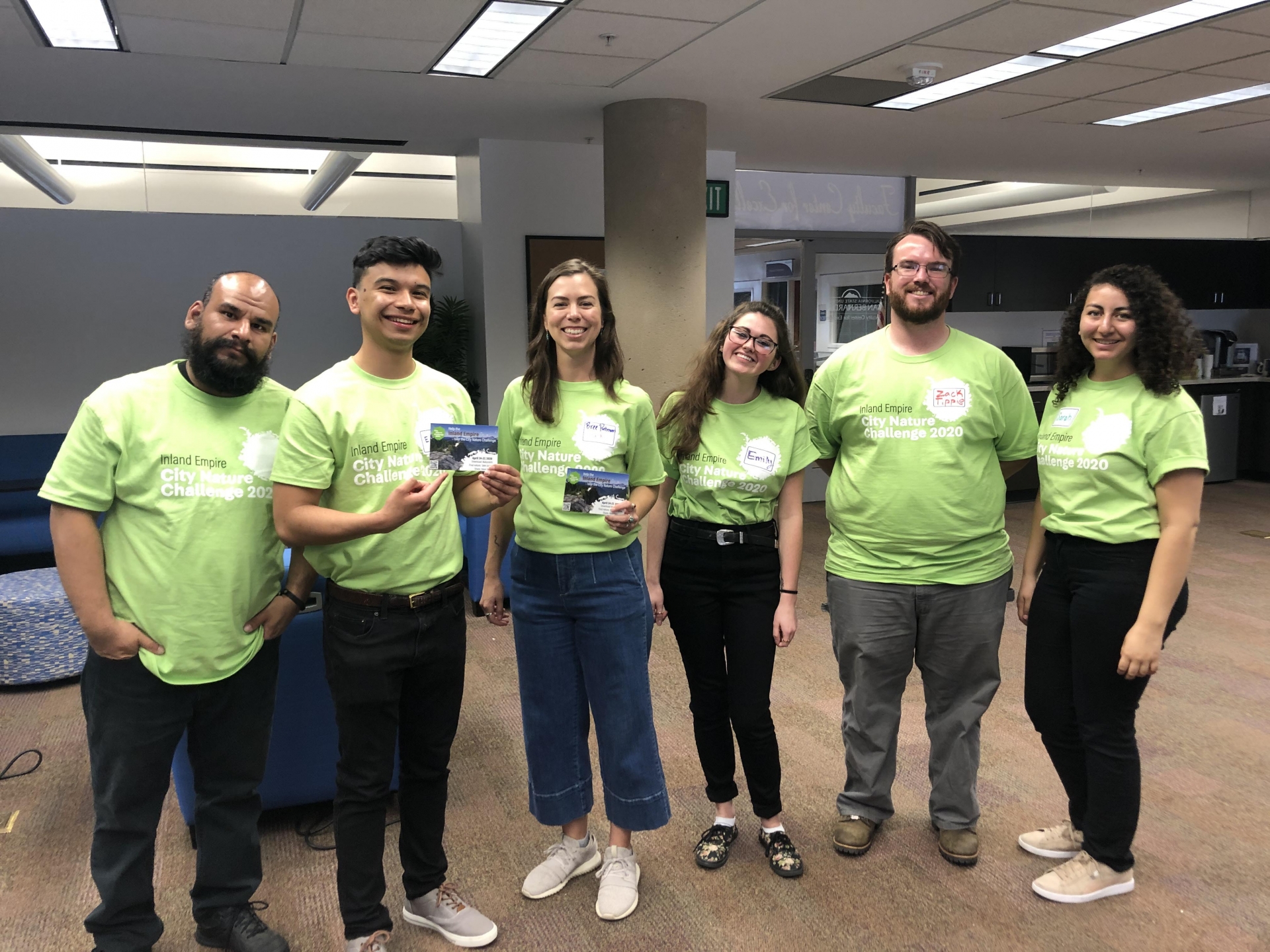 Dr. Breanna Putman, Assistant Professor of Biology, partnered with the Natural History Museum of Los Angeles County and the California Academy of Sciences to bring the City Nature Challenge 2020 to the Inland Empire Region!
The goal of the City Nature Challenge in the inland region is to document as much nature as possible. Current and aspiring citizen scientists, nature and science fans, and people of all ages and backgrounds are called on to observe and submit pictures of wild plants, animals, and fungi using the free mobile app iNaturalist, said Putman.
Putman has also taken the City Nature Challenge and infused it into her spring quarter ecology class. Students will be using iNaturalist to explore nature in and around their homes. Nature exists in every city, and she hopes that her ecology students can help scientists study it through citizen science.
As global human populations become increasingly concentrated in cities, it's more important than ever to document urban biodiversity and help ensure the future of plants and wildlife. Large pools of data built through iNaturalist, natural history museums, and science organizations help authorities make informed conservation decisions that allow humans to coexist sustainably with the plants and animals in their neighborhoods. 
The City Nature Challenge was founded by San Francisco's California Academy of Sciences and the Natural History Museum of Los Angeles County in 2016. The inaugural challenge invited participants from Los Angeles and San Francisco to observe and submit pictures of wildlife they encountered using iNaturalist. By the end of that inaugural weekend, over 1,000 participants submitted more than 20,000 observations of nature to iNaturalist. 
The 2019 City Nature Challenge tallied more than 950,000 observations made by over 35,000 people in over 150 participating cities. More than 1,100 endangered, endemic or data-deficient species were also recorded. Scientists can't be everywhere at once, so without community observations, they'd miss some incredible finds.
In 2020, these institutions organized their fifth – and most collaborative – effort. Although the COVID-19 restrictions scaled back the 2020 challenge, more than 400 contributors documented more than 8,000 observations of wild plants, animals, and fungi found in local neighborhoods, homes, backyards, and even through windows. The City Nature Challenge embraced the collaborative aspect of sharing observations online with a digital community as participants documented local biodiversity while following public health guidelines of COVID-19. "Now more than ever, it's important to foster a sense of community, and the City Nature Challenge allows us to do just that," Putman said. "It's great partnering with the public because then they have a stake in their research, and what are the current conservation concerns in our region, and how they can help."
---
Michelle Lorimer - Oral History Interviews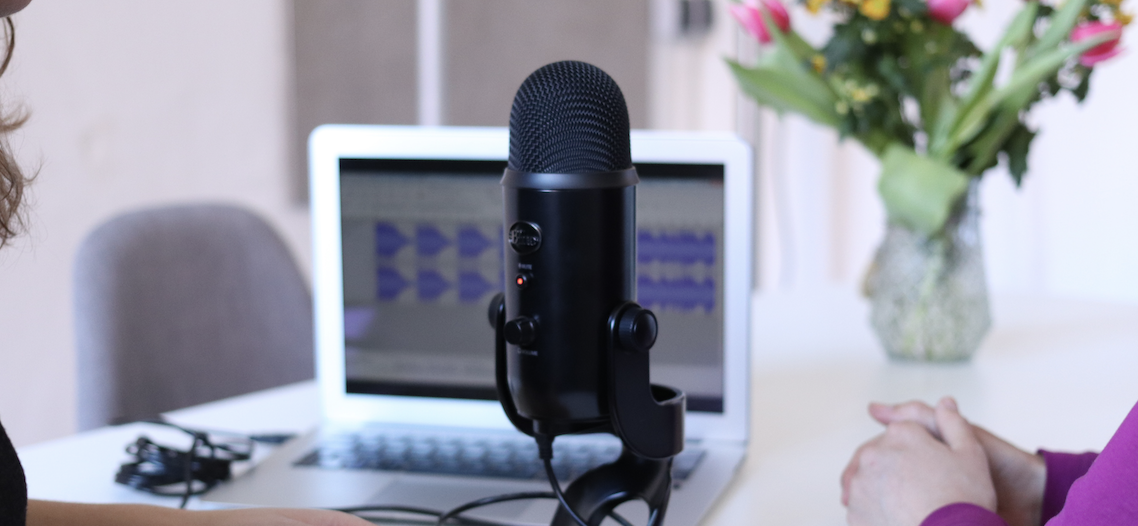 Dr. Michelle Lorimer's Oral History course introduced students to the complexities of the current immigration and refugee crisis in the Inland Empire and around the world. The community partnered was Glocally Connected, a Riverside CA nonprofit agency, and with Dr. Selin Yildiz Nielsen, a local expert on the international refugee crisis. Dr. Nielsen co-lead preparatory class sessions and introduced students to interviewees for group oral history projects. 
Students worked collaboratively with Glocally Connected to help asylum seekers, volunteers, and the nonprofit's founders to record their own stories as radio vignettes. Students conducted four interviews with participants, and the interview audio files are stored at CSUSB, Coyote Radio, and at Glocally Connected to help immigrants/refugees and local professionals share their stories with the broader community.  
Students learned about the ethical considerations of privacy, human subjects protection, interviewing survivors of trauma, and the social justice aspects of oral history in an applied setting. This project was a rich student learning experience that connected students with community partners in ways that benefited both students and members of the local immigrant community.     
Dr. Lorimer received an OCE Service Learning Fellowship grant to add this important service learning project to the Oral History course.