Giving Credit Where Credit is Due
California State University, San Bernardino is fortunate to have talented faculty willing to go above and beyond the teaching call. In addition to their usual instruction load, we have a particular group of faculty who advise & mentor our students. These Outstanding Faculty Advisors have been champions of student development, encouraging our students through all their endeavors. As a result, we would like to acknowledge their efforts and let them know they are appreciated.
Outstanding Faculty Advisor
Dr. Sharon Pierce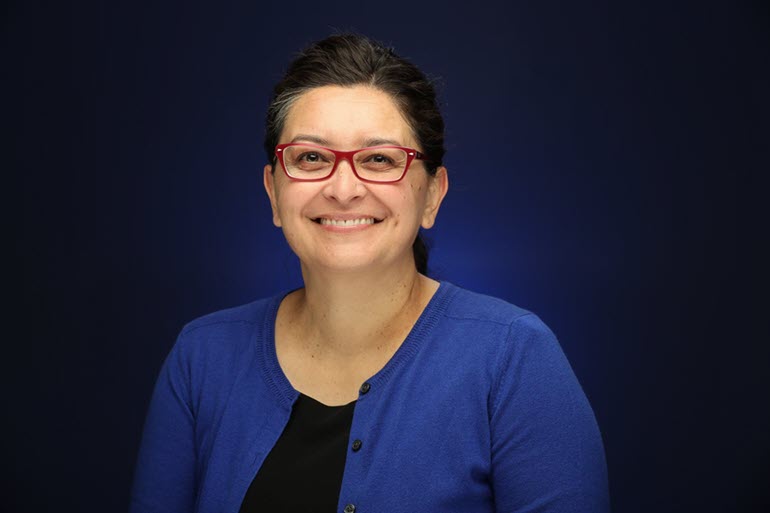 2021: Dr. Carol Hood, Physics 

2014: Dr. Donna M. Garcia, Psychology

2013: Dr. Mark Agars, Psychology

2012: Dr. David Baker, Public Administration

2011: Dr. Asma Taha, Nursing

2010: Dr. Katherine Thomerson, Liberal Studies

2009: Dr. Tom Provenzano, Theatre
2008: Dr. Salvador Murguia, Sociology

2007: Dr. Zahid Hasan, Mathematics

2006: Dr. Hosung So, Kinesiology

2005: Dr. Lynne T. Diaz-Rico, Language, Literacy & Culture and Dr. Mary Fong, Communication Studies

2004: Dr. Josephine Mendoza, Computer Science

2003: Dr. Dorothy Chen-Maynard, Health Science

2002: Dr. Louis Downs, Education

2001: Dr. Margaret Doane, English and Dr. Linvol Henry, Accounting

2000: Dr. Gerald Thrush, Biology

1999: Dr. Joanna Worthley, Psychology

1998: Dr. Ralph Salmi, Political Science

1997: Dr. Dennis Pedersen, Chemistry

1996: Dr. Mary Kornguth, Nursing
Eligibility
Any faculty member employed by California State University, San Bernardino involved in the academic advising of students may be nominated. The Outstanding Faculty Advisor Award is given annually to a faculty member selected by a University committee coordinated by the Office of Undergraduate Studies.
The recipient's name will be announced at the Faculty Recognition Luncheon. The recipient will have his/her name added to our CSUSB Outstanding Faculty Advisor Honor Plaque in UH-380. Additionally, the recipient will receive $500 in travel funds and a designated parking spot.
Previous recipients of this award are not eligible. The list of previous recipients is appended to the end of this document.
Criteria
The Selection Committee will evaluate nominations on the evidence of effective advising qualities and practices that distinguish the nominee as an outstanding academic advisor. Such evidence may include, but is not necessarily limited to the following:
Demonstration of a caring attitude toward advisees
Effective interpersonal skills
Availability to advisees
Frequency of contact with advisees (advisement load)
Seeking out advisees in informal settings
Intrusive behavior designed to build a strong relationship with advisees
Monitoring of student progress toward academic and career goals
Mastery of institutional regulations, policies, and procedures
Use of appropriate information sources
Appropriate referral activity
Ability to engage in developmental advising (career and life planning) versus simply course scheduling
Attendance at and support of advisor development programs
Evidence of student success rate
Advisee evaluations (if any)
Requirement in Order to be Considered: Three student letters of recommendations
These letters should discuss the nominee's advising effectiveness as well as his/her impact on each student's academic development.
Additional letters of support or other documentation will strengthen the application.
Nomination Procedures
Nominations can be submitted by students, faculty, administrators, or staff on the Outstanding Advisor Award Nomination Form (please see link below). Nominations should contain adequate factual or descriptive material to enable the Selection Committee to ascertain if the nominee possesses the qualities associated with outstanding academic advising.
Nominators are encouraged to include objective data to support their nomination whenever possible. Contacting the nominee for this information is appropriate.
Letters of support from advisees, administrators, and colleagues are encouraged.
Submit nominations via the nomination form below:
Questions can be directed to Cara Peterson at cara.peterson@csusb.edu.