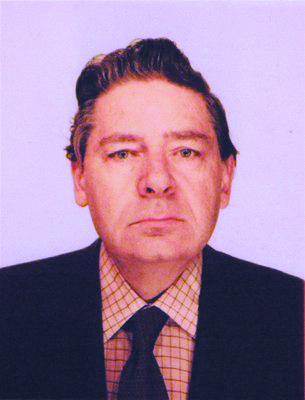 CSUSB students studying for an academic year abroad in France or Quebec are eligible for the Switzer Scholarship. The award ranges from $500 to $10,000 based on merit and/or financial need. Priority is given to majors, then minors, then everyone else. No separate application is required for those students who are accepted to one of the CSU International Programs. For more information, contact Dr. Martin.
CSUSB students spending a year in France (Aix-En-Provence or Paris) or Quebec (Canada) have been the recipients of the Switzer Scholarship. Since 1999 the Switzer fund has awarded over $143,000 to 24 students.
P. Richard Switzer was a professor of French at CSU, San Bernardino. Switzer specialized in French literature of the 19th century with emphasis on Chateaubriand and Scribe. He was the author of 15 books and contributed to 3 additional books. He read 29 papers at professional meetings and authored 34 articles appearing in 15 different journals. Switzer taught at Northwestern University, the University of Wisconsin (Madison), the University of Chicago, the University of Illinois (Chicago) and the University of California (Berkeley) before coming to CSUSB as the Dean of Humanities in 1970. He served as Dean from 1970-79 before dedicating his energy to the French program where he regularly taught French composition, linguistics, literature, and literature in translation. When Professor Switzer passed away in 1995 he left his estate to fund this scholarship program to encourage CSUSB students to spend a year studying in France.
Past and Current Recipients
2020-21
2018-19
2016-17
2014-15
2012-13
Brittini Schoech
Ayanna Anthony
Cameron Doussett
Gabriela Garcia
2010-2011
Carlos Castro
Edna Chavez
Emmanuel Okharedia
Ana Ramirez-Rodriguez
2008-09
Sydney Atherton
Antoinette Norman
Christina Williams
2006-07
Zachary Howe
Ashley Reynolds
Brandie Stephens
Brandy Wiersma
2004-2005
Ashley Davidson-Fisher
Kerri Faulkner
Danielle Ogaz
2002-2003
Jennifer Johnson
Amanda Porter
Scott Poff
2000-2001
Jennifer Baldwin
Kim Clifton
Windsor Muguertegui
Leslie Ruiz
1998-1999
Katherine Hoyo
Mandy Wilson
1995-1996
Lena Batanian
Valerie Johnson
Jack Lape
Constance Tseng
Robert Viera
2019-20
Hosanna Betcher
Anahi Pimentel-Meza
2017-18
Shaina Lumpkin
Bradley Dooley
2015-16
2013-14
Heather Landeros
Jane Hurd
2011-12
Limber Chavez
Clarissa Garcia
Cindy Grande
Pierina Saldonid
2009-10
Jessica Harp
Michelle Roeder
Diana Salazar
2007-08
Jonté Leon Guerrero
Sacha Rice
Sally Smith
2005-06
Chistine Cowan
Toni Drewry
Jury Lim
Sarah Quinte
2003-2004
Amanda Black
Ashley Davidson-Fisher
Lydia-Carlie Tilus
Rachel Fields
Flor Quinto
Oscar Zambrano
2001-2002
Angela Brau
Molly Green
Huong Nguyen
Felipe Rangel
1999-2000
Katherine Hoyo
Cynthia Olivera
Vanessa Jong
Rosie Zelaya
1997-1998
1996-1997
Damon Nance
Anne-Lise Sveen
1994-1995
Lena Batanian
Brizeida Fernandez