CSUSB Music Concert Season 2021
Song from the Uproar by Missy Mazzoli tells the story of the life of the early twentieth-century feminist, nomad, and novelist Isabelle Eberhardt (1877–1904), who left her native home of Geneva, Switzerland, to travel the deserts of North Africa. The film and soundtrack feature some of LA's top new music players, as well as the choreography of critically-acclaimed dancer/choreographer Faith Jensen-Ismay. The instrumentation for the work is unconventional, inspired by the composer's rock 'n'roll roots: piano, clarinet, flute, electric guitar, double bass, and electronics. Lighting design for the film is by Professor Jason Mann, costume design by Professor Andre Harrington, soundtrack recording by Cash Tijerina, and cinematography by James Trotter. The film will be available for streaming in Spring 2021. Stage direction is by CSUSB's own Dr. Stacey Fraser, with musical direction by Dr. Alastair Edmonstone. 
This it the new 70 minute film featuring the CSUSB Opera Theatre and some of LA's top new music players, 'Song from the Uproar' by Missy Mazzoli available for streaming soon! Check out the trailer!  Song from the Uproar Trailer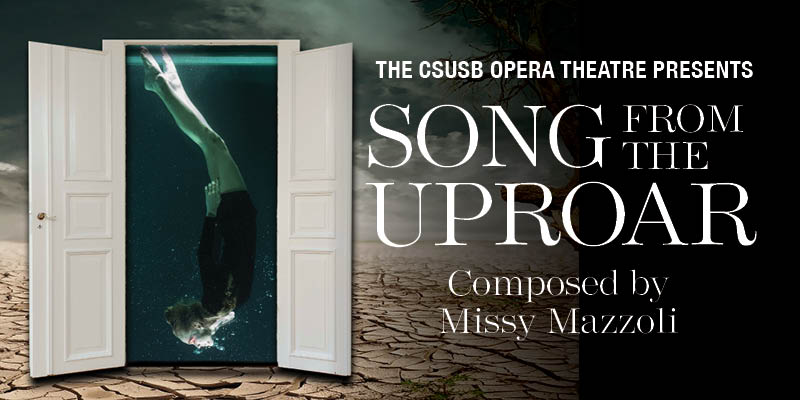 Coming Soon!