Newsletter
The Cal State San Bernardino Music Department is proud to announce The Score, a bi-annual newsletter that spotlights the latest performances, innovations, and achievements within our department, as well as current news from our students, faculty, and alumni. In these pages, you'll read about our new ensembles and musical endeavors, listen to some of our top performances (including those recorded virtually!), and get an inside scoop on upcoming events, collaborations, and more!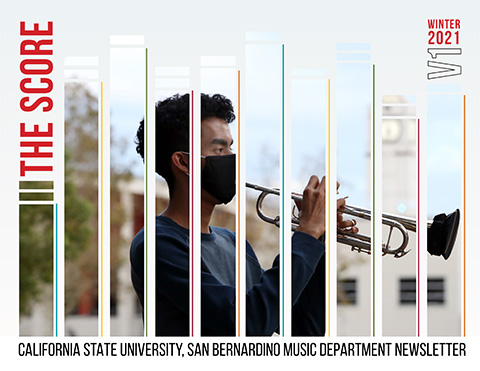 Click Here to View the First Edition
Press Inquiries
For any press inquiries related to the Music Department, please contact the Music Box Office at (909) 537-7516 or email musicboxoffice@csusb.edu.