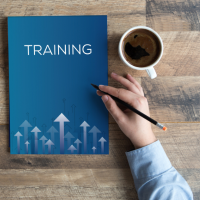 Required Safety Trainings for Employees
Every employee is required to take certain safety courses to meet the requirements of Executive Order 1039 and Cal OSHA Regulations (Title 8). The following required programs are accessible through the CSULearn Learning Management System and will be assigned to faculty and staff.
Some job-specific safety training can also be found in CSULearn. To request a matrix outlining job-specific training for various job functions, please contact ehs@csusb.edu.
Required Safety Training Data Table
Course
Description
Audience
Duration
Frequency
Injury Illness Prevention Plan (IIPP)
The campus safety plan for mitigating workplace hazards and understanding the roles individuals have in maintaining a safety campus environment.
All employees
30-min
Within 30 days of initial assignment, then every 3 years
Hazard Communication
An overview of chemical hazards in the workplace and how to access important information on a safety data sheet (SDS).

All employees

31-min
Within 45 days of initial assignment
Emergency Disaster Preparedness

An overview of general emergency procedures.

 

All employees

35-min
Within 45 days of initial assignment, then annually thereafter
Fire Prevention
General overview of workplace fire safety, and fire extinguishers.

All employees

16-min

Within 30 days of initial assignment
View Frequently Asked Questions
---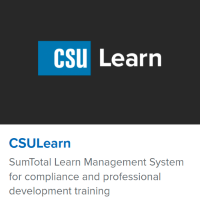 Completing Assigned Training in CSULearn
CSULearn is the learning management system for all employee training across the CSU organization. The CSU requires that staff, faculty, and student employees take certain courses to comply with state and university requirements that are driven by federal law, state law or CSU policy. A majority of these courses will be assigned through the systemwide learn management system, CSULearn. Anyone who is active in CSUSB's HR system, PeopleSoft, will automatically have an active account in CSULearn.
Instructions on How to Launch Assigned Training in CSULearn
IMPORTANT: If your department is requiring you to complete a training, check your Assigned Learning tile in CSULearn first!
Locating an assigned training by another means other than the "Assigned Learning" folder will not allow you to register and your completion may not be acknowledged as satisfying the assignment.
Log in to MyCoyote (my.csusb.edu) using your Coyote ID and password
Click on the "My Employment" tile and then select the "CSULearn" tile OR visit the EH&S Training webpage and click on the Employee Training System (CSULearn) tile.
Once on the CSULearn homepage, click on the Assigned Learning tile.
Locate the assigned training you would like to complete in your timeline view and then click on Register to launch the training module
Download Assigned Learning Job Aid
Watch Assigned Learning Video Tutorial
Assigned Learning Video Tutorial Transcript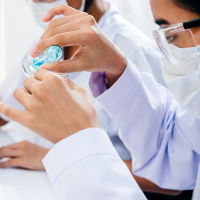 Registering for Instructor-Led Trainings (ILT)
Instructions on How to Register for ILT Sessions in CSULearn
Log in to CSULearn and then locate the training session by conducting a 'search' using the magnifying glass in the top right corner 
Click on Select and choose "Register" from the drop-down menu to formally sign-up for the course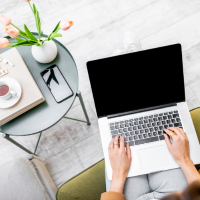 Accessing Training Transcripts in CSULearn
Instructions on How to Access Training Transcripts in CSULearn
---
Need Assistance?
For more general information about the CSULearn system, visit the Human Resources webpage.  If you are having any technical difficulties with CSULearn you can email csulearn@csusb.edu. For questions or concerns regarding EH&S or safety training on CSULearn you can contact ehs@csusb.edu.