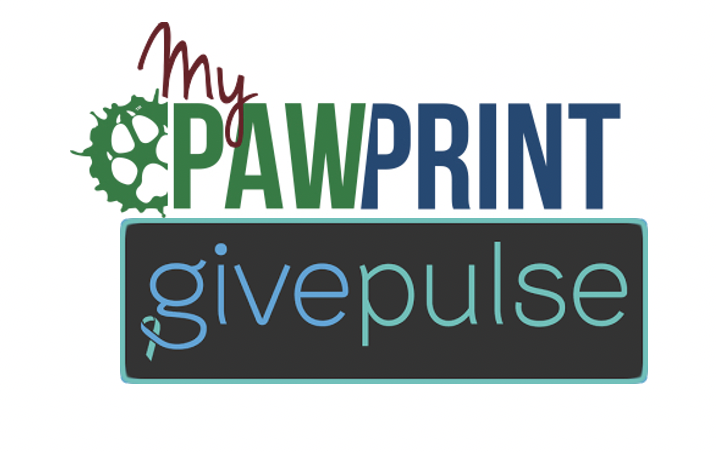 The MyPawPrint GivePulse platform is your one-stop shop for all things volunteering for students, faculty and staff to easily find information on all of the volunteering opportunities available! This database is used to connect non-profit agencies and CSUSB to our local community. You can now easily access a list of volunteer opportunities, find non-profits to stay connected with!  
There are virtual/online volunteer opportunities becoming available each day. Consider using the following keywords when you search: 
"virtual" or "online" to find opportunities that can be done remotely
Please visit the following volunteer search engine:

Hey Yotes! Take a few minutes to view the video below. This will help you be prepared to volunteer and ready to leave your paw prints in the community!
DO ask for help from a staff member at the service site when in doubt (don't stand around, go ask what else you can do if you finish your task early)
DO show respect for your service site, its staff and its clients
DO be aware that you are representing CSUSB
DO wear comfortable clothes and closed-toe shoes
DO have fun! Enjoy the experience and take pictures! Send them to: leaveyourpawprint@csusb.edu  or hashtag #engagecsusb
DON'T bring valuables to service site - limit electronics, jewelry and tie hair up if applicable
DON'T wear open-toe shoes (very important, you will not be able to join us on the service project)
 
HELPFUL TIPS
o   Please arrive early (at least 15 minutes) to ensure timely check-in for service project 
o  Cell phones are okay to bring - please keep on silent/vibrate as a courtesy to service site.
---