Develop a New Program
Project a New Degree
Please use the Projected Degree Proposal Template (PDPT) to prepare your projected degree submission for the Chancellor's Office to review. There are two campus deadlines for submitting a projected degree: November 30th and May 1st. Below you find links and resources for developing your proposal.
Locate CIP Code

Market Analysis

Please use the Academic Assessment Suite data available from Hanover Research to demonstrate the student and workforce demand and employment opportunities for graduates of your projected program(s). These data can be used to bolster the enrollment projections provided in your projected degree form. Each College Dean's Office has access to Hanover Research. Please check with your representative for access to the portal, or have them generate the market analysis for you.
New Degree Proposal
Once the Board of Trustees has approved your projected program, please use this Degree Program Proposal Template (DPPT) to develop the program. Submissions can be made to the Chancellor's Office all year round. Once everything has been approved at the campus level, forward your entire proposal to Academic Programs and we will forward it to the Chancellor's Office for review. Below you can find links and resources for developing your proposal.
P-Form Instruction Video - Coming soon...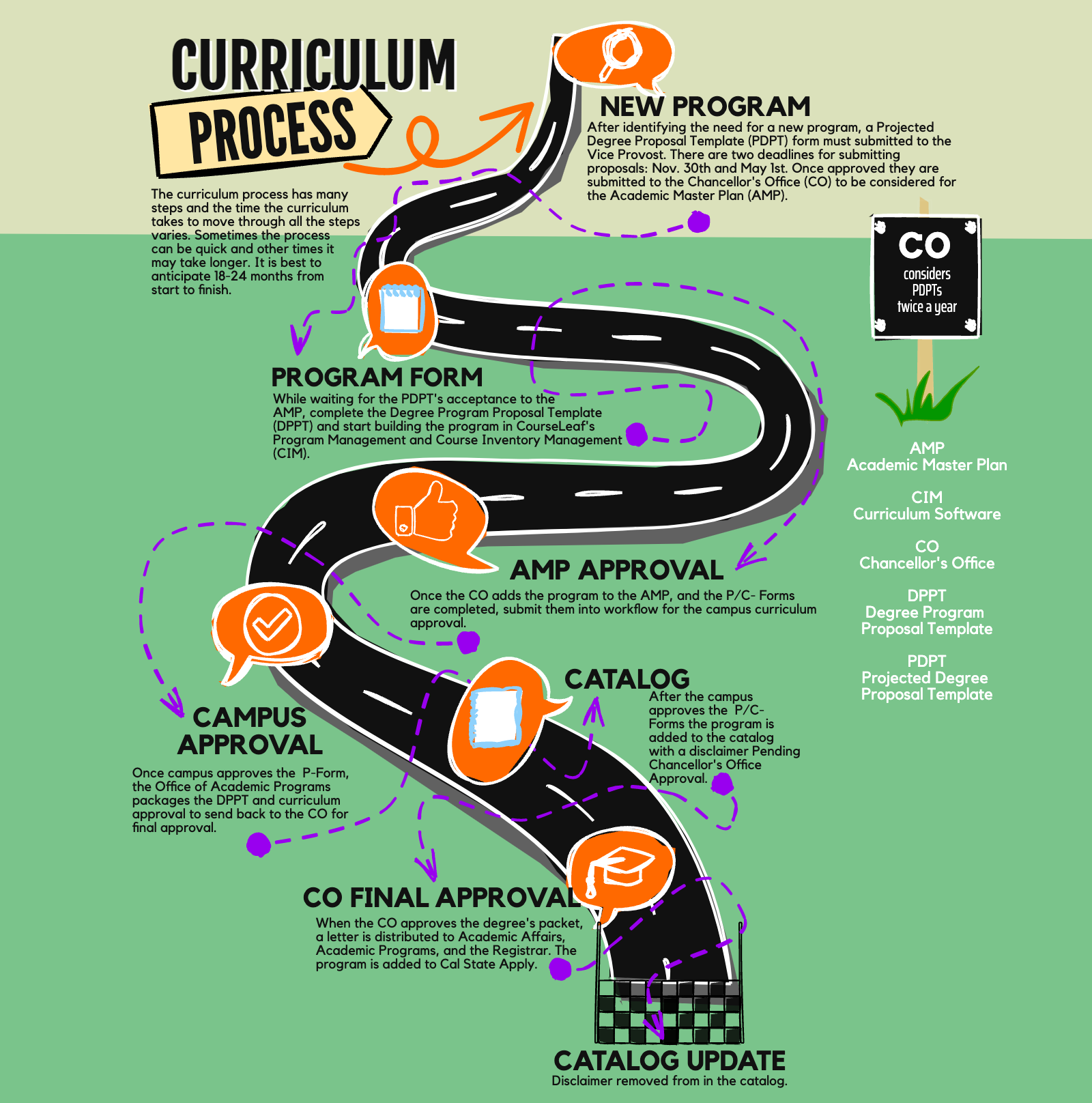 ---
Modify an Existing Program
To modify an existing program, please visit the Chancellor's Office for guidance.