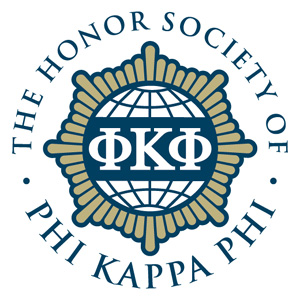 The California State University, San Bernardino Chapter of Phi Kappa Phi was chartered in 1979 to recognize students and faculty who have achieved a high level of academic competence and to promote excellence in the academic community. Admission to the Honor Society of Phi Kappa Phi is by invitation only and requires nomination and approval by the chapter in accordance with the bylaws of both the chapter and the national organization. Both require superior scholarship and good character as criteria for membership.
Phi Kappa Phi is more than a line on a résumé. The nation's oldest and most selective multidisciplinary collegiate honor society initiates more than 30,000 members a year on 300 campuses in the United States and the Philippines.
More than 1.5 million members have joined its ranks since Phi Kappa Phi's founding in 1897 at the University of Maine. It is a global network of the best and brightest, a community of scholars and professionals building an enduring legacy for all generations.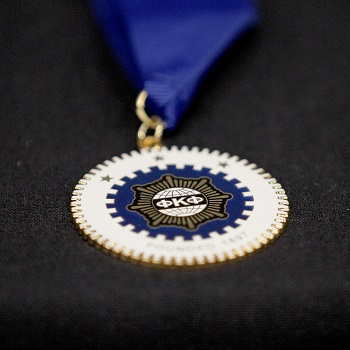 Phi Kappa Phi was born different. In 1897, 10 senior students, 2 faculty members and the University of Maine president created a new kind of honor society, one that recognized excellence in all academic disciplines. 

Under the leadership of student Marcus L. Urann, the group formed the Lambda Sigma Eta Society, later renamed Phi Kappa Phi from the letters of the Greek words forming its motto, Philosophìa Krateìto Photôn, "Let the love of learning rule humanity." 

Today, Phi Kappa Phi recognizes and promotes academic excellence in all fields of higher education and engages the community of scholars in service to others.