Teaching Resource Center (TRC) Fall 2019-20 Opening Program
Teaching Resource Center (TRC) Fall 2019-20 Opening Program in the Faculty Center for Excellence (PL-4005) at California State University, San Bernardino on Tuesday, Sept 17, 2019. Photo by Corinne McCurdy/CSUSB
Teaching Resource Center (TRC) Annual Opening Poster Session
Teaching Resource Center (TRC) Annual Opening Poster Session in the Obershaw Dining Room at California State University, San Bernardino on Tuesday, Sep 19, 2017.  Photo by Robert A. Whitehead/CSUSB
Teaching Resource Center (TRC) Opening Program 2016
6-09-20-CSUSB- (Left) Joyce    Ahlgren, Lecturer, Mathematics, CSUSB -- Teaching Resource Center (TRC) Opening Program and Poster Presentations of Innovative Course Development Grant Projects at California State University, San Bernardino on Tuesday, Sept. 20, 2016. Photo by Corinne McCurdy/CSUSB
TRC Workshop for 2nd and 3rd year Faculty
18-09-11-CSUSB-- Becky Sumbera, Lecturer, Education Leadership & Technology (ELT), CSUSB -- TRC Workshop for 2nd and 3rd year Faculty in the Faculty Center for Excellence at California State University, San Bernardino on Tuesday, Sept. 11, 2018. Photo by Corinne McCurdy/CSUSB
TRC Workshop for 2nd and 3rd year Faculty
18-09-11-CSUSB-- TRC Workshop for 2nd and 3rd year Faculty in the Faculty Center for Excellence at California State University, San Bernardino on Tuesday, Sept. 11, 2018. Photo by Corinne McCurdy/CSUSB
Teaching Resource Center (TRC) Fall 2019-20 Opening Program
19-09-17-CSUSB--(L) Krystal Rawls, Lecturer, Management, California State University, San Bernardino--Teaching Resource Center (TRC) Fall 2019-20 Opening Program in the Faculty Center for Excellence (PL-4005) at California State University, San Bernardino on Tuesday, Sept 17, 2019. Photo by Corinne McCurdy/CSUSB
The Teaching Resource Center (TRC) holds the American Council on Education (ACE) course in Effective Teaching Practices
19-01-03-CSUSB--(L to R) Alexander Dorado, Lecturer, Kinesiology, California State University, San Bernardino and Angel Castro, Lecturer, Kinesiology, California State University, San Bernardino-- The Teaching Resource Center (TRC) holds the American Council on Education (ACE) course in Effective Teaching Practices at California State University, San Bernardino on Thursday, Jan. 3, 2019. Photo by Corinne McCurdy/CSUSB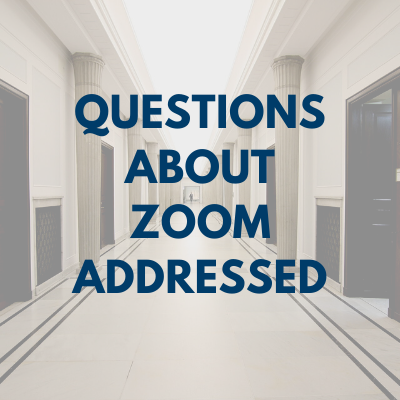 Questions about Zoom Addressed

Many of you have expressed questions/concerns about Zoom (Zoom-bombing, security, privacy, etc.).  The attached letter from the Michael Berman and Ed Hudson  may address some of your questions, or at least provide insight from the perspectives of the Chief Information Officer and Chief Information Security Officer in the Chancellor's Office, respectively. 

Also, please see our campus' suggestions on How to Mitigate Zoom-Bombing in your classes & meetings.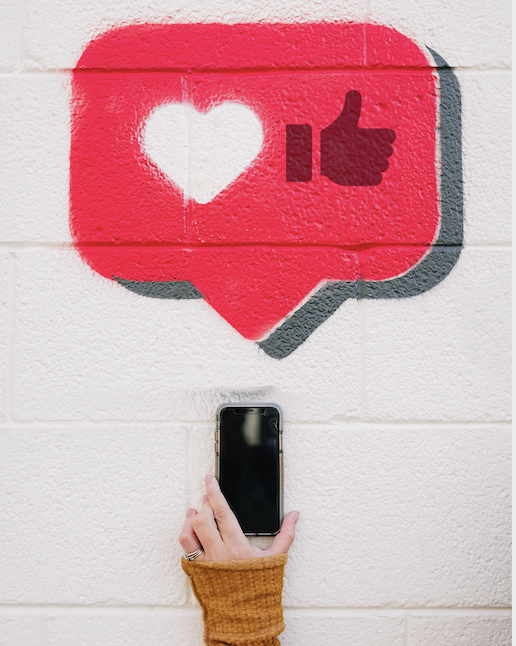 Check out the Feedback
Feedback on FCE Certificate-Teaching & Learning Track
"I learned a lot about Zoom that has various aspects to be used."
                             "Learning new ideas to incorporate."
"I didn't know much about e-Portfolios, so I learned a great deal here."
      "Plenty of examples. Small group work was fun."
                  "Helps me to make a better course plan."
---
 Feedback on Pedagogy Cafe
"I am very impressed and inspired."
         "Very enjoyable."          
              "Amazing ideas."
"I want to say thank you...[for] helping me tease out my idea of Diversity."
                         "...thank you for great ideas, I now have a vision."
            "I am really appreciative of the help and feedback."
---