How I Write, a new podcast from the Writing Intensive Program featuring interviews with CSUSB faculty, staff, students, and community members coming soon! 
The CSUSB Writing Intensive Program (WI) gives students opportunities to develop discipline-specific writing strategies throughout their undergraduate experience. The program offers writing-intensive courses in varying disciplines—from Art History to Biology to Management to Social Work. In our media-saturated age, writing is more important than ever. In the academy, writing is how knowledge is produced and distributed; and, writing plays an important role in how work gets done in virtually every profession.
---
 Quick Links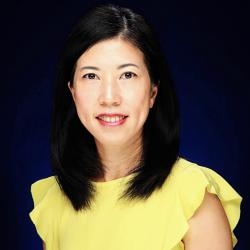 Ranfeng Qiu, Associate Professor of Management at the Jack H. Brown College of Management, shares her  International Business Project Assignment, developed as part of the Writing Intensive Faculty Learning Community. 
       
As you know, writing is not one-size-fits all. The WEC opportunity offers a faculty-driven approach to supporting effective and relevant writing and writing instruction within an undergraduate curriculum. Apply today!