The Taste of Research event is held at the Palm Desert Campus (PDC) each fall to introduce PDC students to the OSR and provide an overview of OSR activities and funding opportunities. The event also consists of oral and poster presentations highlighting research activities from various disciplines.
Taste of Research 
When: October 23rd, 2020
Time: 12:00 PM - 1:00 PM
Location: Zoom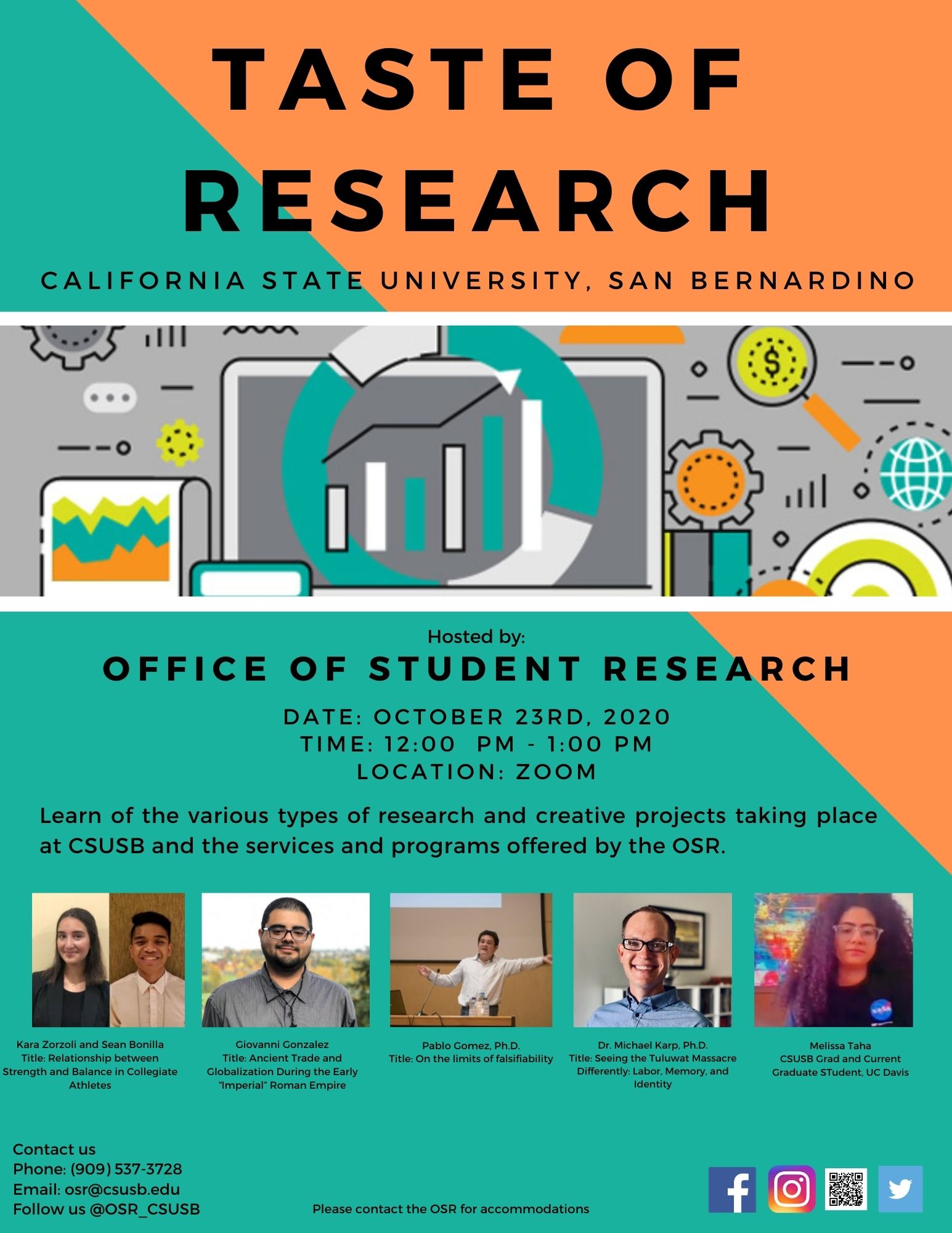 Agenda
Welcoming Remarks
Dr. Ryan Keating, Director
College of Natural Sciences
Sean Bonilla and Kara Zorzoli
Faculty Mentor: Dr. Nicole Dabbs
Title: Relationship between Strength and Balance in Collegiate Athletes
Melissa Taha
CSUSB Grad and Current Graduate Student, UC Davis. 
College of Social and Behavioral Sciences
Dr. Michael Karp, Ph.D.
Professor of History
Title: Seeing the Tuluwat Massacre Differently: Labor, Memory, and Identity
Giovanni Gonzalez
Faculty Mentor: Dr. Cary Barber
Title: Ancient Trade and Globalization During the Early "Imperial" Roman Empire
Dr. Pablo Gomez, Ph.D.
Professor of Psychology
Title: On the limits of falsifiability 
Q&A